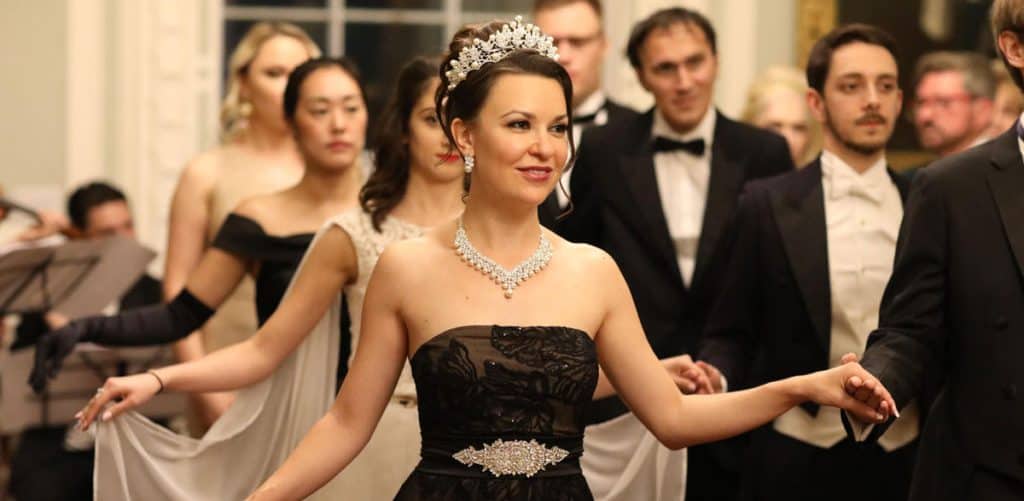 24th Annual Russian Summer Ball
The 24th Annual Russian Summer Ball will be held at: The London Scottish House, 95 Horseferry Rd, London SW1P 2DX on Saturday 15th of June 2019 to commemorate the 320th anniversary of the adoption by the Russian Imperial Navy of the flag of St. Andrew.
Guests of Honour
H.H. Princess Olga of Russia,
H.H. Prince Rostislav of Russia
Programme:
6:45 – 7.15 – Ivan the Terrible Vodka reception
7:15 – 9:00 – Three course dinner with wines
Auction Conducted by Baron Alexei von Knupffer
9:00 – 9:30 – After dinner reception
9:30 – 11:30 – Dancing to Katya Lazarev Orchestra
11:30 PM – 2:00 AM – Dancing to Russian music performed by Bibs Ekkel and his Balalaika Orchestra
2:00 AM – Carriages
Complimentary drinks all night
Dress: STRICTLY White Tie & Decorations or Black Tie
This year's annual Russian Summer Ball is raising funds to commission two large icons of the New Martyrs and Confessors of Russia and the Imperial Martyrs for the Russian Orthodox Church Abroad's Cathedral of the Nativity Of the Most Holy Mother of God and the Holy Royal Martyrs.
---
Guests may participate in the dance practices prior to the Russian Summer Ball.
Professional dance teachers will refresh your skills in Viennese waltz and Polka while you enjoy refreshments and wine. £15 per person
Monday 3rd June 2019: 19.00 – 21.00
Monday 10th June 2019: 19.00 – 21.00
At: Parish Hall, Jesuit Church of the Immaculate Conception
Entrance from 114 Mount Street, London W1K 3AH
SUBSCRIBE
Receive our digest once a week with quality Russian events and articles