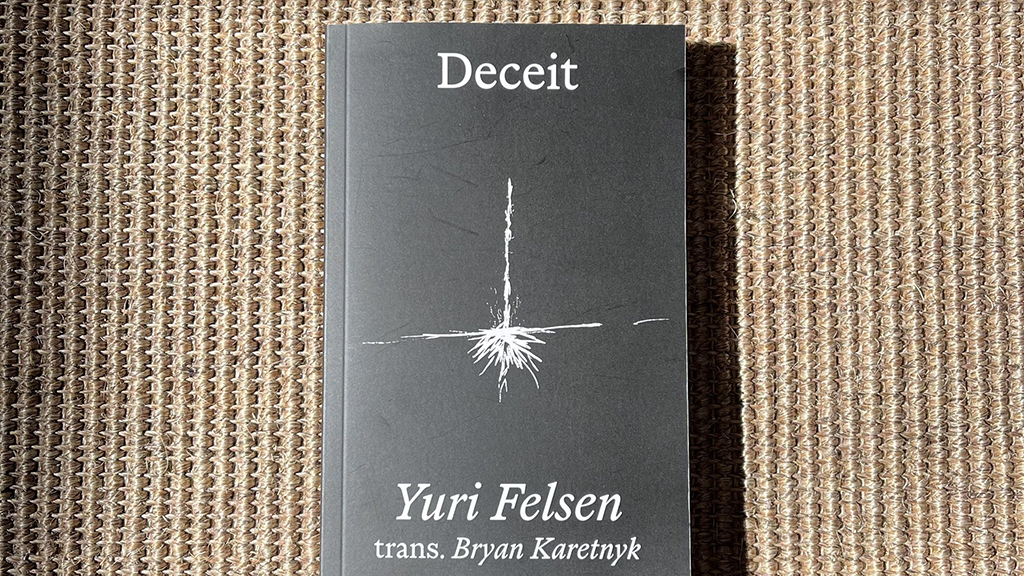 Book Launch of "Deceit" by Yuri Felsen
On June 23, the Pushkin House Bookshop and Prototype Publishing present the launch of Deceit, the lost debut novel by Russian émigré author Yuri Felsen, published for the first time in English. A panel of very special guests will gather to explore Felsen's ground-breaking debut novel and the life of this exceptional modernist author which was tragically cut short. The panellists are translator, editor and regular contributor to the Times Literary Supplement Bryan Karentnyk, prize-winning novelist Alex Pheby and journalist, broadcaster and the Fiction and Politics Editor of the Times Literary Supplement Toby Lichtig. Together they will explore the themes behind Felsen's writing — the search for love and meaning in a world dominated by totalitarianism, and what it means to be in exile — while exploring the wider context of the émigré movement, and its literary world. Originally published in Russian in 1930, Deceit is the first major work by Yuri Felsen. Felsen was a significant writer of the 20th-century Russian diaspora who died in the gas chambers in Auschwitz in 1943, and whose legacy and archive were destroyed by the Nazis.
For more information and tickets click on "buy ticket".
×
SUBSCRIBE
Receive our digest once a week with quality Russian events and articles
SUBSCRIBE
Receive our digest once a week with quality Russian events and articles