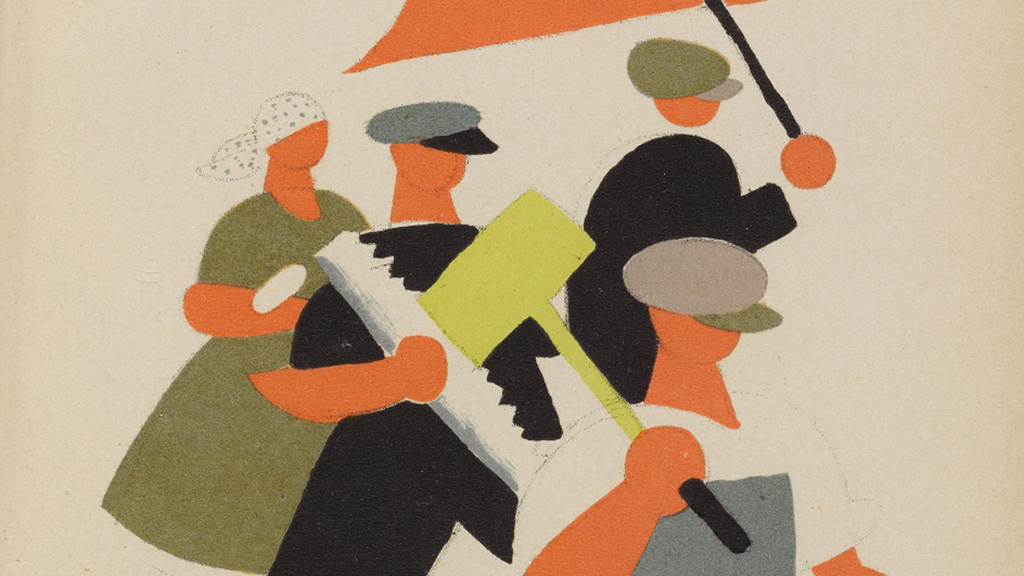 Lecture "Representation of Workers in Soviet Art"
On May 21, a lecture on the representation of workers in Soviet art by Christine Lindey will take place. It is not surprising that the subject of workers was important in Soviet art since the new, post-Tsarist Socialist Republic was building the worker state. Workers remained a major theme throughout the Soviet era but styles and interpretations of this subject changed over time and place. The western stereotype which still persists is based on partial truths. There were indeed many idealised depictions of workers. Rosy-cheeked peasants tending over-abundant crops or industrial workers sporting spotless outfits in shiny factories, all seemingly ecstatically dedicated to repetitive, boring or arduous tasks. Yet In the 1920s works such as Vladimir Lebedev's Constructivist poster Work With Your Rifle Beside You,1921 which depicted workers in pared-down abstracted shapes, conveyed the notion of their social progress through inventive formal means.
For more information and tickets click on "buy ticket".
×
SUBSCRIBE
Receive our digest once a week with quality Russian events and articles
SUBSCRIBE
Receive our digest once a week with quality Russian events and articles