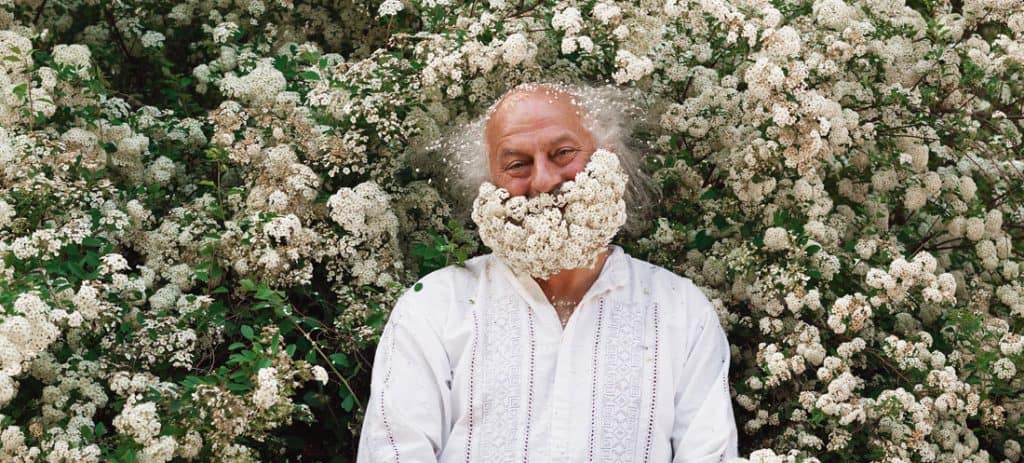 Interview: Snow Show with Slava Polunin
01 January, 2018
Slava Polunin is a legendary internationally renowned clown and comic, who started his career in Russia (that days USSR).
This Christmas season he brought his famous Snow Show to London again. Staged here for the 7th time, it attracts full audiences of the Royal Festival Hall – deeply Russian yet universal, it manages to speak to everyone of all nationalities and ages. We asked him a few questions about his show, clowning and cultural differences.  
On clowns. A clown for me is not someone painted in a circus making jokes. It is any joyful person, transmitting this mood into the outside world. I do not remember the first time I saw a clown as such, but the first thing I remember that made an impact on me was Chaplin's films. I watched "The Kid" and realized – that's where I belong.
Russian clowning tradition is very varied. But I think what's common for Slavic culture in general is empathy. A special note which I call heartiness. Audience sympathizes with the character, puts themselves in the character's shoes and walks this way with them.
On cultural differences. In England one critic wrote: "If you want to meet Tolstoy, Dostoevsky and Gogol at the same time, come see the Snow Show". So, they feel this is a special path, culturally. There's is a significant difference between our ways of perception. In Russian culture we pity fools, but in England the don't, tenderness is not respected here. They would feel uncomfortable if they suddenly show tenderness. Therefore, for England, I had to completely change my character. I used to be gentle – with a white face and a red nose. Here I put on a hanging heavy nose, dark make-up. And hide my tenderness deep. Perfectly works for them. A mysterious creature. A demon. They take it.
On sources of inspiration. I have two poles. On the one there's absurd comic. I'm always looking for grotesque humor, I need it to be excessive, exaggerated. Another pole is a fantastic reality. These two poles I'm always reaching out to. Everything that is close to me is either somewhere near fantasy, or next to humor. Ideally they combine. Like in Terry Gilliam, for example. He's fantastic and funny at the same time. He is so much fun to talk to – he's giggling all the time. And talks to you through these giggles. But he's into real horrors. When he showed me the list of 50 of his favorite animation, I immediately asked him to put it away, I cannot look at it. It's all animation full of horrors. For him it's normal, it is his world. I generally run away when I see a horror movie. At the top of fantastic and absurd in Russian culture is, of course, Harms. Next to him is Gogol. Probably also Bulgakov. Phantasmagoria, humor and absurdity are somewhere out there.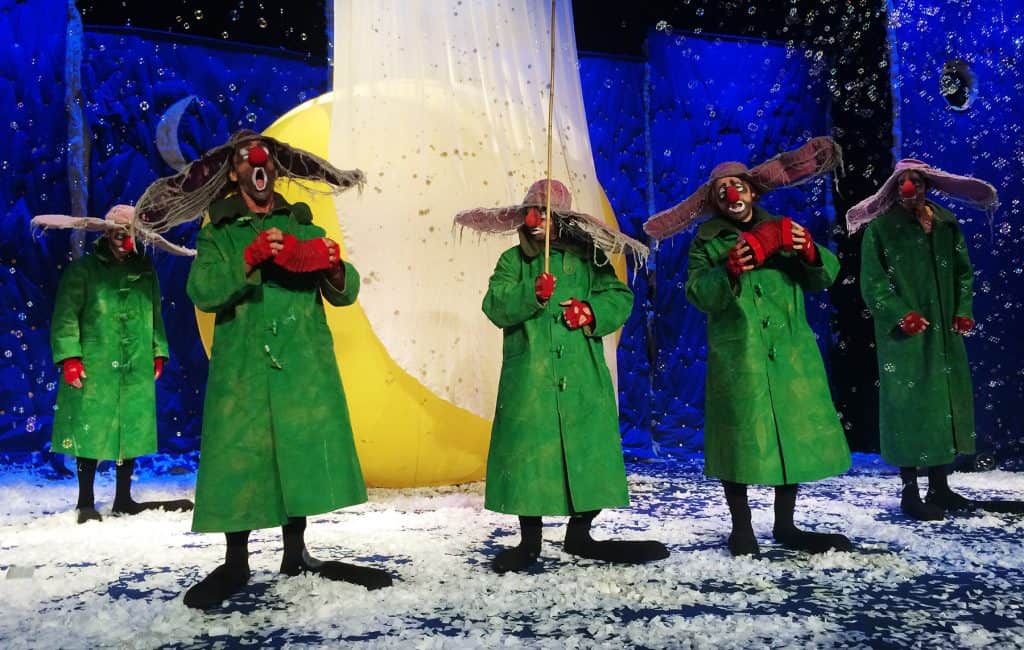 On London. There's a lot about it in my new book «Alchemy of Snowness». It's in both Russian and English now. It is sold at the Royal Festival Hall. I love London. I can even watch TV here. I cannot watch it anywhere else – never had one in my life. But here even on TV people always have a laugh at the corners of their lips. They seem to be always ironical about the lives. Life here is imbued with humor, and is a very special way. Not like in Odessa, for instance, where it's showed off. They say English are snobs but I don't think so. They're very ironical. You cannot find clowns more ironical than Monty Python. They could only appear here, only in this culture. England is an amazing country, I'm in love with it and come here few times every year. Always for the Chelsea Flower Show, love this festival. Also visiting gardens, looking for the most beautiful ones.
Last days to see this magic show (till 4 January only)
Book tickets with discount here 
×
SUBSCRIBE
Receive our digest once a week with quality Russian events and articles
SUBSCRIBE
Receive our digest once a week with quality Russian events and articles