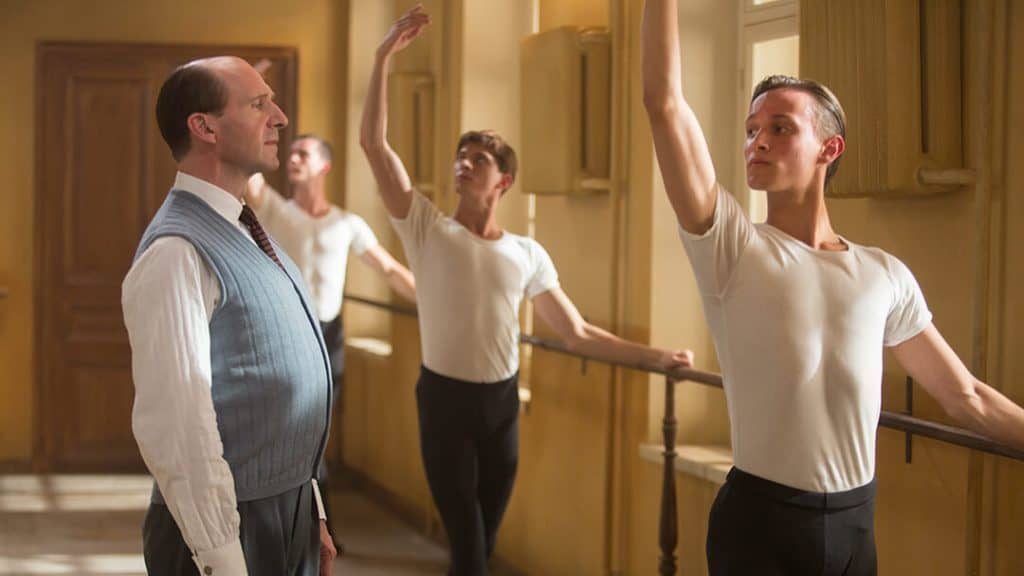 The White Crow: new film about Rudolf Nureyev
In The White Crow, the incredible true story of legendary dancer Rudolf Nureyev is brought vividly to life by Academy Award-nominee Ralph Fiennes and BAFTA winning screenwriter David Hare. From Nureyev's poverty-stricken childhood in the Soviet city of Ufa, to his blossoming as a student dancer in Leningrad, to his nail-biting escape from the KGB and defection to the West at the height of the Cold War, the film is a gripping, revelatory look at a unique artist who transformed the world of ballet forever.  Starring Oleg Ivenko in a remarkable performance as Rudolf Nureyev, alongside Ralph Fiennes as his mentor Pushkin, plus Louis Hofmann and Adèle Exarchopoulos, The White Crow is already receiving widespread acclaim:
'Guaranteed to leave you inspired' – ELLE
'A compelling account of a controversial, charismatic genius' – David Gritten, Saga
'Provocative and evocative… Superbly directed by Ralph Fiennes' – Baz Bamigboye, Daily Mail
The London preview will be held on 12 March. The live Q&A with Ralf Fiennes will be broadcast from Curzon Mayfair worldwide.
CREW: Director: Ralph Fiennes. Screenplay: David Hare, based on the book "Rudolf Nureyev: The Life" by Julie Kavanagh. Camera (color): Mike Eley. Editor: Barney Pilling. Music: Ilan Eshkeri.
WITH: Oleg Ivenko, Adèle Exarchopoulos, Ralph Fiennes, Raphaël Peronnaz, Chulpan Khamatova, Sergei Polunin, Calypso Valois, Louis Hoffman, Olivier Rabourdin. (English, Russian, French dialogue
×
SUBSCRIBE
Receive our digest once a week with quality Russian events and articles
SUBSCRIBE
Receive our digest once a week with quality Russian events and articles