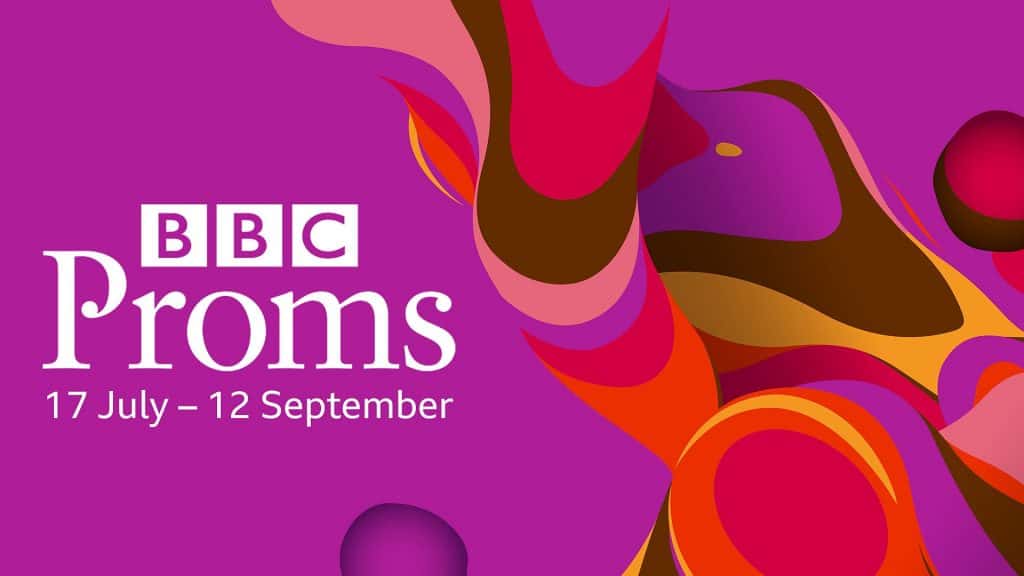 Russian music at BBC Proms 2020
13 July, 2020
The COVID-19 pandemic didn't leave BBC Proms 2020 unaffected. However, it doesn't mean that the festival won't be happening this year. Instead of being cancelled, the event will adopt an unusual format: in place of going to Royal Albert Hall, you'll have to tune in to BBC Four or BBC Radio 3. Russian cultural magazine Afisha.London compiled a list of concerts with a Russian touch within this year's Proms.
This year's Proms will have an unusual programme: instead of live concerts, festival-goers will enjoy highlights from past years, which will be broadcast on TV and radio. The event will take place from 17 July to 12 September, with live concerts beginning on 28 August to be broadcast on BBC Four. Moreover, best moments from the extensive history of Proms will become available on BBC iPlayer on the first day of the festival. Afisha.London checked the festival's programme and carefully selected concerts that feature Russian music and musicians for you to enjoy.
BBC Proms 2020 concerts featuring Russian music and musicians from Russia or ex-USSR
20 July, 7:30 pm to 10 pm
Mahler Chamber Orchestra performs Stravinsky: Octet (also in the programme – Beethoven: Piano Concertos Nos 2 and 5).
21 July, 7:30 pm to 10 pm
BBC SO and Steven Isserlis perform Mussorgsky and Stravinsky (also in the programme – Debussy, Keal and Tavener's The Protecting Veil).
27 July, 7:30 pm to 10 pm
Emmanuel Pahud in recital with Eric Le Sage perform Prokofiev: Flute Sonata (also in the programme – Martinů: Flute Sonata and Dutilleux: Sonatine).
28 July, 7:30 pm to 10 pm
Chicago Symphony Orchestra with Bernard Haitink and Murray Perahia perform Shostakovich: Symphony No. 4 (also in the programme – Mozart: Piano Concerto No. 24).
3 August, 1 pm to 2 pm
Khatia Buniatishvili performs Prokofiev: Piano Sonata No. 7 (also in the programme – Liszt: Piano Sonata in B minor & Liebesträum No. 3).
7 August, 7:30 pm to 10 pm
Berlin Philharmonic conducted by Sir Simon Rattle performs Rachmaninov: Symphonic Dances and Stravinsky: The Firebird.
8 August, 6:30 pm to 10:00 pm
Sir Andrew Davis conducts Tchaikovsky's The Queen of Spades.
21 August, 7:30 pm to 10 pm
Danish National Symphony Orchestra conducted by Thomas Dausgaard performs Tchaikovsky: Violin Concerto (also in the programme – Ligeti: Night; Morning & Lux aeterna, Langgaard: Music of the Spheres and Sibelius: Symphony No. 5).
22 August, 6:30 pm to 10 pm
Dmitri Hvorostovsky and the Orchestra of the Royal Opera House conducted by Bernard Haitink perform Verdi's Don Carlos.
24 August, 7:30 pm to 10 pm
Russian violinist Viktoria Mullova and Deutsche Kammerphilharmonie Bremen conducted by Daniel Harding perform Rameau: Hippolyte et Aricie – suite, Sibelius: Violin Concerto and Beethoven: Symphony No. 7.
27 August, 7:30 pm to 10 pm
RLPO and Vasily Petrenko perform Shostakovich: Cello Concerto No. 1 and Rachmaninov: Symphony No. 3 (also in the programme – E. Howard: Torus (Concerto for Orchestra).
30 August, 9 pm to 11 pm
Jessye Norman with the London Sinfonietta perform Stravinsky: Concerto 'Dumbarton Oaks' (also in the programme – J. Weir: woman.life.song, Ravel: Introduction and Allegro and Schoenberg: 6 Brettl Lieder).
6 September, 9 pm to 11 pm
The Latvian Radio Choir sings Rachmaninov's Vespers.
Please not that all of the concerts listed above are recordings from previous years' festivals. Check more concert details on BBC Proms site
Cover image @BBC proms
×
SUBSCRIBE
Receive our digest once a week with quality Russian events and articles
SUBSCRIBE
Receive our digest once a week with quality Russian events and articles