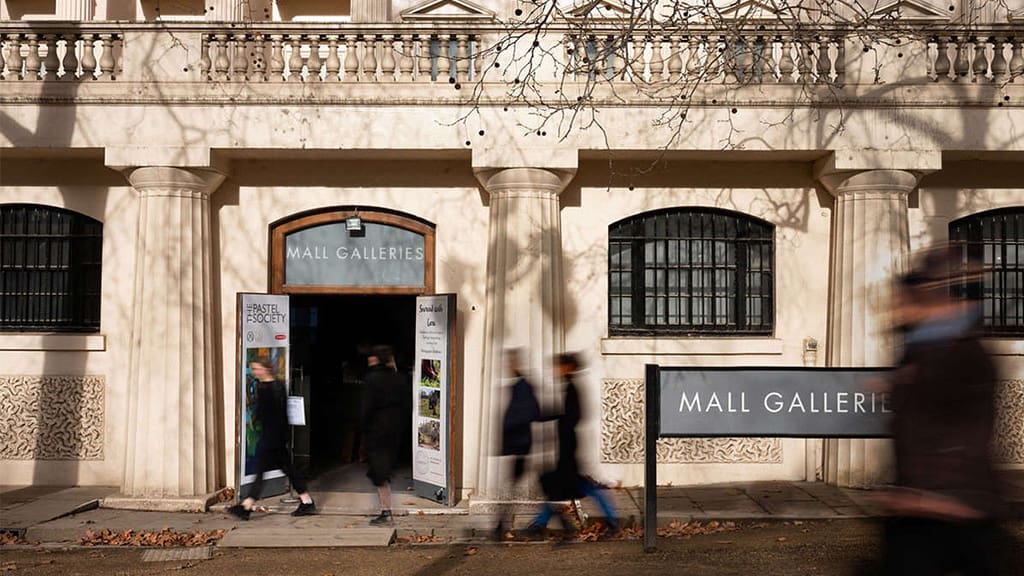 Russian artists at the Royal Society of Portrait Painters exhibition
11 September, 2020
From 16 to 26 September the Mall Galleries will host the Royal Society of Portrait Painters annual exhibition, in which some Russian artists will be taking part. This year's exhibition will feature over 200 portraits by painters from different countries. Afisha.London magazine tells a bit more about the exhibition and the portraits that will be exhibited this year.
The Royal Society of Portrait Painters exists since 1891 and each year it organises a portrait exhibition, which is divided into two parts: a selection of works by the members of the society and an open section. All submitted works are rigorously selected and approved by professional portrait painters. The individuals portrayed span every age and every field of human activity: young and old, athletes and politicians. This exhibition is a great place for those wishing to commission a portrait, as it contains works by the best portrait painters of the UK and other countries.
This year the exhibition will feature more than 200 paintings spanning different aspects of portraiture and celebrating this fascinating genre. Mall Galleries will exhibit several portraits of famous people, such as two portraits of an actor and screenwriter Mark Gatiss. There will also be portraits of the Head of the Metropolitan Police Cressida Dick, the Royal Ballet principal dancer Ed Watson, sculptor Andrew Logan and many others. Among the works by Russian painters is a portrait of the Earl and Countess of Compton by Sergei Pavlenko. Works by Russian artists such as Vladimir Presnyakov, Valery Gridnev, Ksenia Istomina and Svetlana Kornilova will also be exhibited at the Mall Galleries.
Since the exhibition was postponed due to the pandemic, many of the works are already available for viewing online on the Royal Society of Portrait Painters website. At the end of the exhibition on September 16 winners of such prizes the £10,000 Ondaatje Prize, The Prince of Wales's Award for Portrait Drawing, The Smallwood Prize and others will be announced. This year the winners will be announced online. Exhibition tickets cost £5, but visitors under 25 can enter for free. Tickets and time slots must be booked in advance on the gallery's website.
The Royal Society of Portrait Painters annual exhibition will be held at the Mall Galleries from September 16 to 26.
Cover photo: St James's London
×
SUBSCRIBE
Receive our digest once a week with quality Russian events and articles
SUBSCRIBE
Receive our digest once a week with quality Russian events and articles