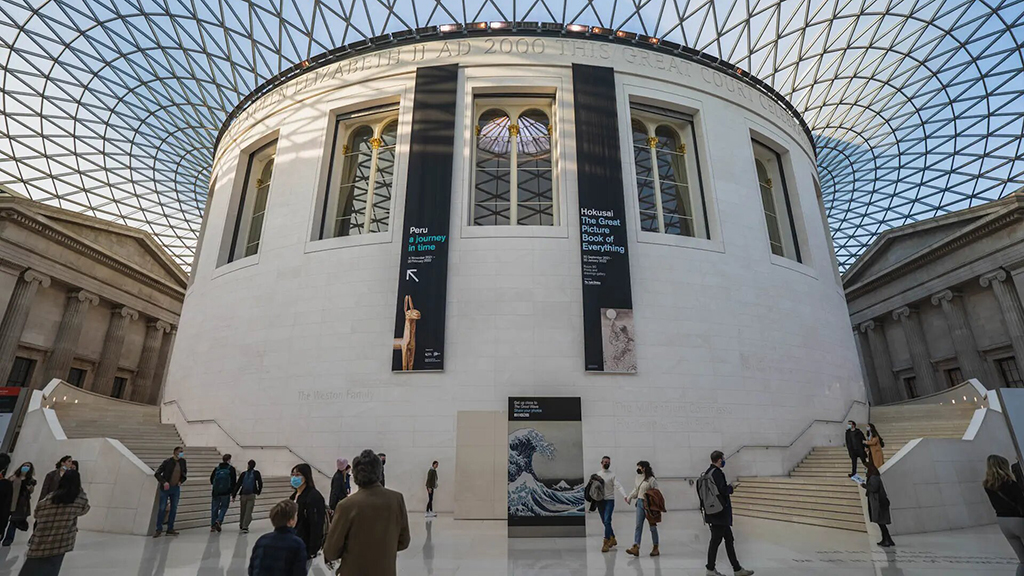 Sackler name will be removed from British Museum galleries, rooms and endowments
The British Museum has become the latest institution to remove the name Sackler from all public surfaces, which is inextricably linked to the global opioid epidemic: more than 200,000 Americans have died from an overdose of OxyContin, a drug whose active substance is twice as strong as morphine. Afisha.London magazine tells more about the Sackler family and the decision of the British Museum.
Brothers Arthur, Mortimer, and Raymond Sackler were physicians who donated enormous sums to various cultural institutions. After their death, relatives continued to donate money to museums and galleries. The Tate Gallery, the National Portrait Gallery, Serpentine and British Museum received financial support from the Sackler family. Everything changed after a scandal broke out: the pharmaceutical company of the Sackler family, Purdue, released the drug OxyContin, which caused addiction and led to death.
In an official statement, the museum and the Raymond and Beverly Sackler Foundation jointly announced a decision that will remove Sackler's name from spaces and programmes that include one of the museum's Mesopotamian artifacts and the Clore Centre.
Follow us on Twitter for news about Russian life and culture
In their joint address, the museum and foundation do not mention the opioid crisis or the Sacklers' role in it. Instead, the decision is positioned as part of the museum's plans to overhaul its premises. "As the museum develops a new masterplan to transform for the future, we feel this decision comes at a unique moment in the Museum's evolution," the Trustees of the Raymond and Beverly Sackler Foundation said in a statement.
The press release states that the foundation supported the museum for over 30 years, making donations between the 1990s and 2013. The name Sackler will remain on the museum's Great Court donation list because the museum "has always recognized the important relationships we have with each of our benefactors". The statement does not provide a clear timeline for exactly when the Sackler name will be erased. According to The New York Times, Sackler's name will remain on the list of trustees in the museum's Grand Courtyard.
The decision to remove the name Sackler follows a series of similar decisions by museums on both sides of the English Channel and the Atlantic. The Tate, Serpentine and Metropolitan Museum of Art galleries have already removed the family's name from galleries and building walls. In 2019, following an outcry from Prescription Addiction Intervention Now (Pain), a group founded by artist and opioid survivor Nan Goldin, the Louvre removed any mention of the Sackler name from its galleries.
Cover photo: Paul Hudson/Flickr
---
Read more:
Artworks from exhibitions in museums in London and Paris cannot be returned to Russia
Royal Opera House will hold a series of events in support of Ukraine
Leading auction houses Sotheby's, Christie's and Bonhams call off Russian art auctions
×
SUBSCRIBE
Receive our digest once a week with quality Russian events and articles
SUBSCRIBE
Receive our digest once a week with quality Russian events and articles