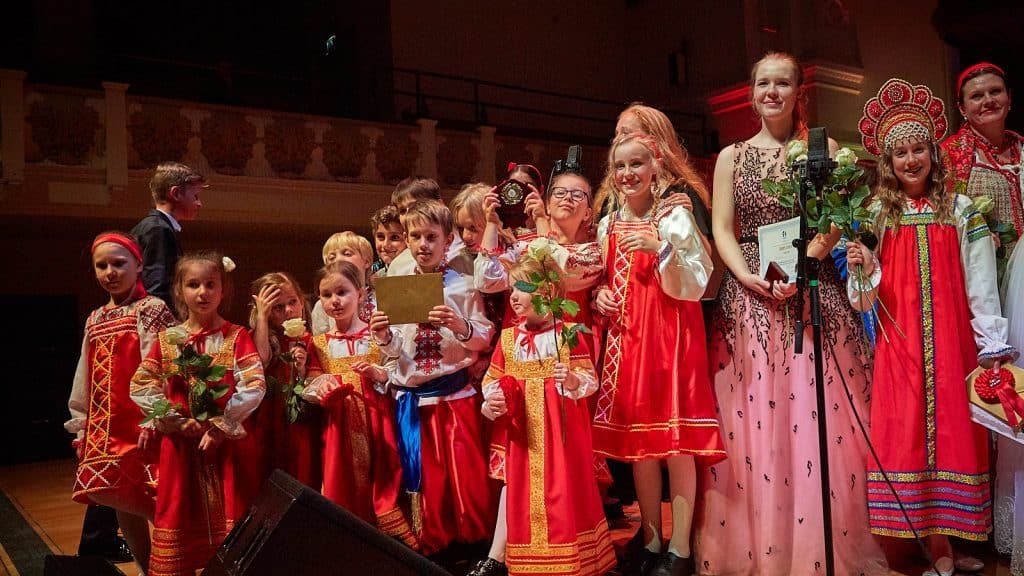 10th UK International Russian Song Festival
10th Jubilee UK-Russian Song Festival & International Vocal Contest, supported by the Mariinsky Theatre, at Cadogan Hall  to be attended by UK and Russian opera singers, pop stars, famous musicians and other celebrities. The Festival marks the special British–Russian Year of Music announced earlier.
This wonderful international project celebrating best English and Russian music, beautiful voices and culture, as well as supporting young and mature talent has been going on for over 10 years, organised by the Eurolog UK International Association of Russian Cultural and Educational Organisations.
The 2020 Festival is organised in partnership with The Mariinskiy Theatre Academy for Young Opera Singers, St. Petersburg, the London School of Russian Language and Literature, and other organisations.
Aims:
— To advance and celebrate beautiful English and Russian music and culture
— To support young talent
— To promote talented professional singers and musicians internationally
— To mark Russian contribution to the world Opera culture
— To maintain and strengthen cultural links between the UK and Russia.
It promises to be a delightful show for music lovers.
Programme
Tchaikovsky Gremin's Aria from 'Eugene Onegin'
Tchaikovsky Herman's Aria, 'Chto nasha zhizn', from 'The Queen of Spades'
Verdi Philip's Aria from 'Don Carlos'
Bizet Entrance and Song of the Toreador from 'Carmen'
Mozart Martern aller Arten from 'Die Entführung aus dem Serail'
Borodin Medlenno den ugasal from 'Prince Igor'
Rossini Bel raggio lusinghier from 'Semiramide'
Agustín Lara Granada
Bulakhov Gori, gori, moya zvezda (Shine,shine, my star)
Evgeniy Yuryev V lunnom siyanie
Performers
Oleg Pogudin tenor
Vladimir Grishko tenor
Askar Abrdrazakov bass
Mikhail Kazinik violin
Alexander Naumenko tenor
Anna Gorbachyova-Ogilvie soprano
Evgeniy Yuzhin tenor
Maria Veretenina soprano
Albert Zhalilov baritone
Alexander Kagan piano
Rustam Khanmurzin piano
Yuri Zhislin violin
Camerata Tchaikovsky chamber orchestra
Oleg Soldatov conductor
×
SUBSCRIBE
Receive our digest once a week with quality Russian events and articles
SUBSCRIBE
Receive our digest once a week with quality Russian events and articles