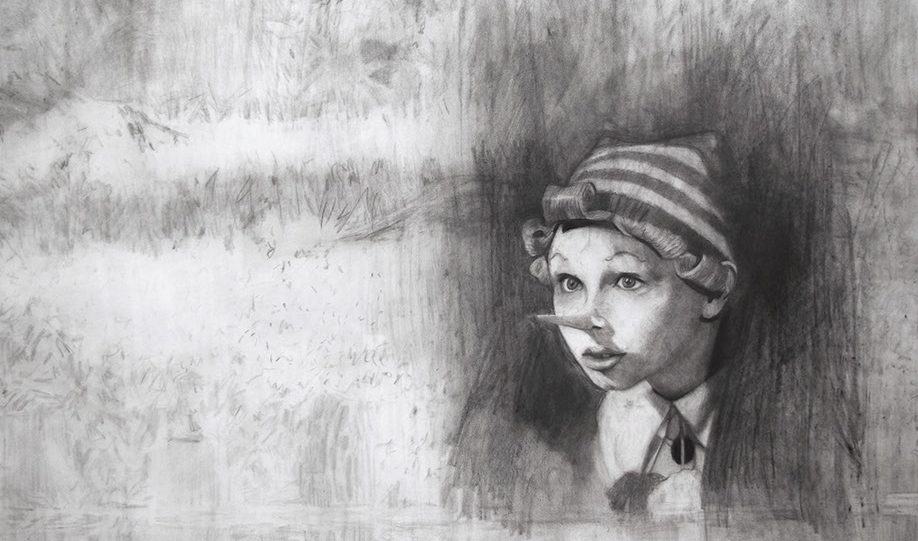 A Solo Show by Margarita Gluzberg
12 September - 09 November

12 : 00 PM
2019 marks 40 years since Andrey Tarkovsky's seminal film Stalker was made, and also 40 years since Gluzberg left Russia as a young girl. Stalker remains a radically current film touching on major cultural and existential themes. It follows a journey through the restricted Zone to the infamous room that can grant any wish. When Gluzberg left Moscow in 1979, the West itself represented a forbidden Zone that held infinite promise.
In Paradise features a new series of large-scale drawings, occupying the central space of Pushkin House, which Gluzberg calls 'cinema experiments'. Made during the night, these are constructed by projecting Stalker onto sheets of paper and 'recording' the moving image in real time as pencil marks. Different parts of the film are focused on, and what emerges are complex abstract works, that meditate on the film's structure.
They are accompanied by other drawings that reconfigure trajectories of the film through biographical subjects of immigration, childhood, cultural memory and desire. Frequently portraits or characters from Soviet cartoons, these are entities that 're-populate' the Zone, a multi-dimensional territory that has the potential to be anything we want – and in this case, the framework for making art.
×
SUBSCRIBE
Receive our digest once a week with quality Russian events and articles
SUBSCRIBE
Receive our digest once a week with quality Russian events and articles