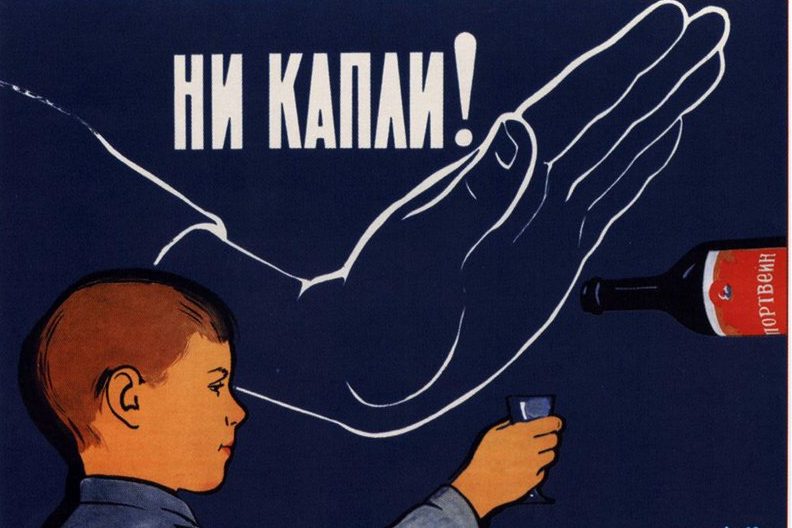 "Alcohol: Soviet anti-alcohol posters"
22 March - 13 April
Designed and curated by FUEL Design and Publishing, Pushkin House presents an exhibition of previously unseen Soviet anti-alcohol posters from the FUEL archive. The posters are published as a book, 'Alcohol', to be launched at the same time as the exhibition.
The book includes examples from the 1960s through to the 1980s, but focuses on those produced during the Mikhail Gorbachev 'dry law' campaign initiated in 1985 and lasting for two years. Displayed in public places these posters attempted to sober up the Soviet citizen by forcing them to confront the issues associated with excessive alcohol consumption. This allowed the poster designers to present the anti-alcohol message in highly graphic terms.
Drunks were depicted literally trapped inside the bottle or being strangled by 'the green snake' of alcoholism. They are exposed as dangerous elements, violent, paralytic freeloaders and shirkers who drive under the influence, they are black-marketeers and desperate cologne drinkers.
The exhibition retains the integrity of the original posters by pasting prints of them directly onto the walls of Pushkin House, transforming it into a Soviet workers' club.
×
SUBSCRIBE
Receive our digest once a week with quality Russian events and articles
SUBSCRIBE
Receive our digest once a week with quality Russian events and articles