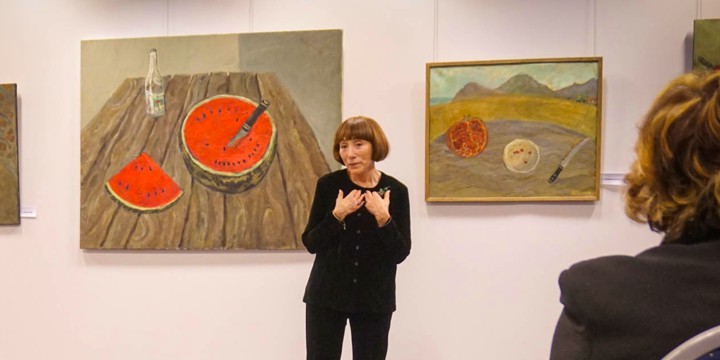 An Evening of Poetry Recital with Natalia Maeva
In celebration of the "Old New Year", actress Natalia Maeva of the Novy Dramatichesky Theatre, Moscow, will recite the poetry of renown poets of Russian Silver Age.
The recital takes place in elegant settings of Ruth Maclennan's Icebreaker Dreaming, an immersive installation dedicated to Russian arctic. Natalia Maeva will read from Nikolay Gumilev, Marina Tsvetaeva, Anna Akhmatova, Nikolay Bukin and their Georgian contemporary Tizian Tabidze in translation by Boris Pasternak.
In Russian.
×
SUBSCRIBE
Receive our digest once a week with quality Russian events and articles
SUBSCRIBE
Receive our digest once a week with quality Russian events and articles