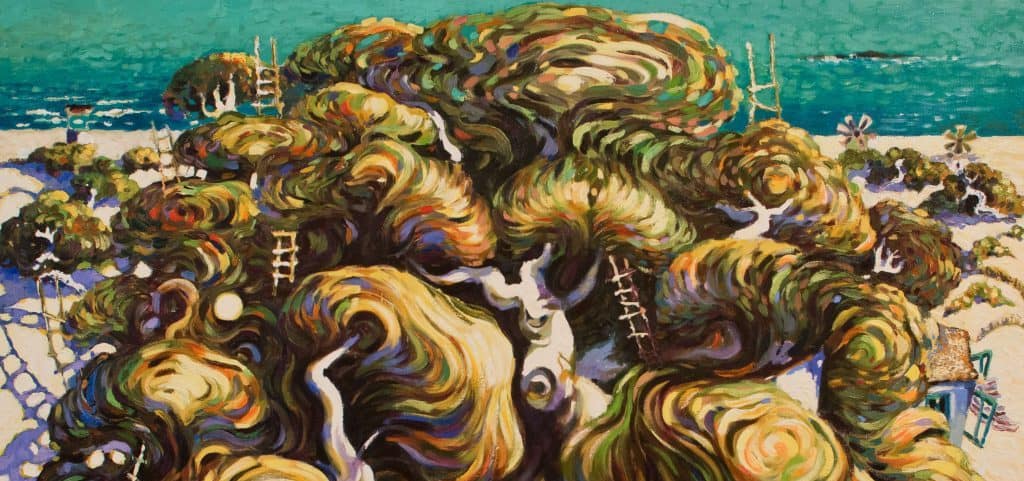 Art Exhibition: Contemporary Art From Azerbaijan, Journey of the Soul
Asia House announcing inaugural exhibition 'Contemporary Art from Azerbaijan, Journey of the Soul', featuring paintings by four artists from Azerbaijan – Vugar Muradov, Jalal Aghayev, Hajimirza Farzaliyev and Emin Gahramanov – all of whom are exhibiting in London for the first time.
This exhibition coincides with an evening talk 'Revival in the Post-Soviet era, linking contemporary Azerbaijani and Central Asian art to its ancient roots' at Asia House on Thursday, 23 May.
Caspia Contemporary is a brainchild of two young women from Azerbaijan: Afsana Tahirova and Elnara Shikhlinskaya. Their goal is to bring exceptional works of art influenced by the culture and history of Azerbaijan to the global art world. Both Afsana and Elnara are passionate about their country and its heritage. By exhibiting the art from Azerbaijan they wish to share the unique beauty of the country with the rest of the world.
Caspia's concept is not just about the art, it is also about the artists, their lives and experiences. It is about bringing the story behind the art to London.
The founders are using their knowledge and expertise to discover and showcase inspiring and beautiful art from Azerbaijan. The result is a meticulously crafted collection of talent to delight the global art market.
SUBSCRIBE
Receive our digest once a week with quality Russian events and articles