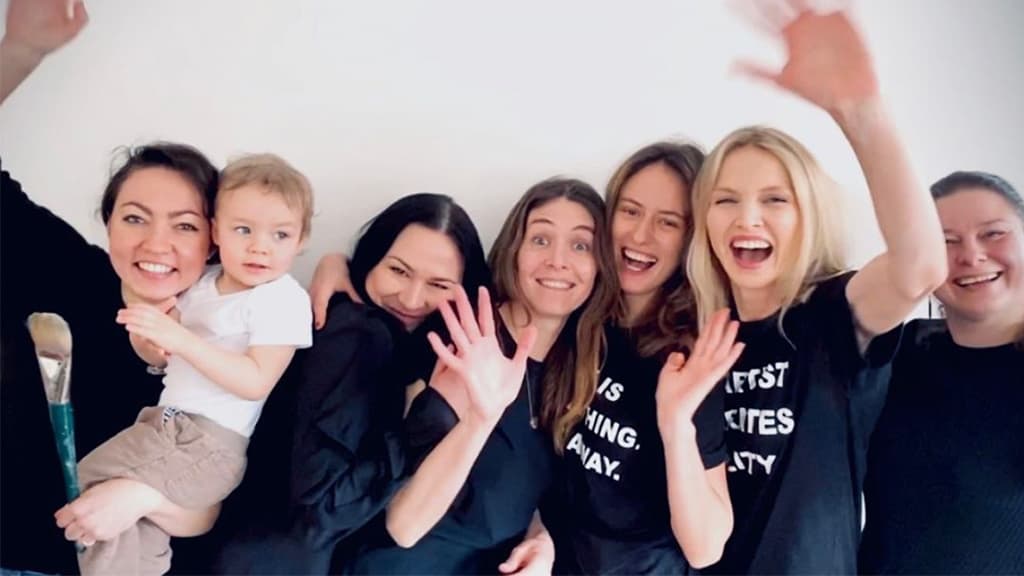 B. A R T group exhibition
02 - 16 October
The first B. A R T group exhibition showcasing works by UK-based Russian-speaking women artists.
B. A R T group would like to invite you to join a virtual opening of our exhibition, which takes place on Thursday, October 1 at Rossotrudnichestvo in London.
B. A R T group is a group of Russian-speaking women artists based in the UK. The group was created to support and inspire each other, to exchange creative ideas and to cooperate in their realisation and in joint art projects.
This virtual exhibition is a unique opportunity to get to know the artists of the B. A R T group and their work.
Visit the live exhibition from October  2  to 16 (open Mon-Fri) by booking an individual time-slot by calling 0207 937 33 55.
Featured artists: Nadia Olefir, Ardak Kassenova, Maria Lavrova, Dasha Fedorova, Janna Gromova, Alexandra Pashkina, Evgenia Alekseyev, Polina Kupriyanova, Elena Shamova, Evgenia Imanski, Kateryna Kyslitska.
Please note: Your safety is our priority. Face coverings will be required and social distancing observed.
×
SUBSCRIBE
Receive our digest once a week with quality Russian events and articles
SUBSCRIBE
Receive our digest once a week with quality Russian events and articles