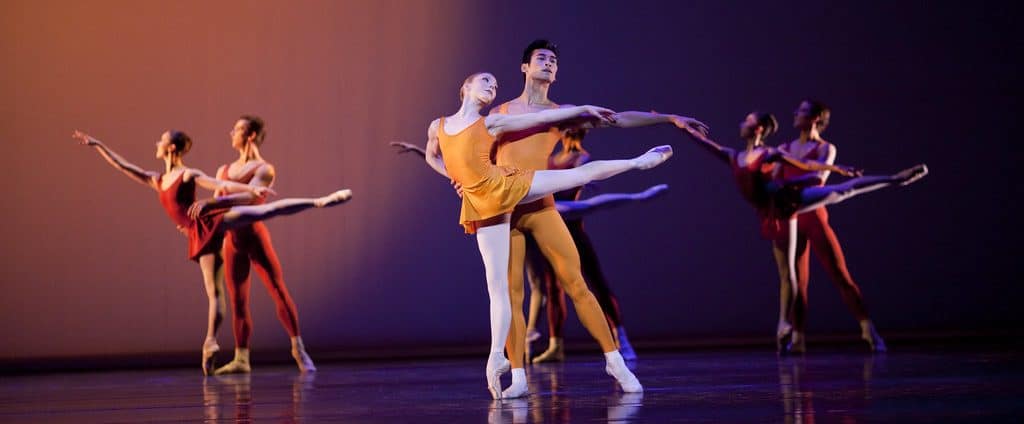 Ballet program: Concerto / Enigma Variations / Raymonda Act III
22 October - 20 December
7 : 30 PM
From The Royal Ballet's classical origins in the works of Petipa, to the home-grown choreographers who put British ballet on the world stage, this mixed programme highlights the versatility of the Company. Petipa's Raymonda Act III is Russian classical ballet summarized in one act, full of sparkle and precise technique, while Ashton's Enigma Variations is quintessentially British in every way – from its score by Elgar and period designs by Julia Trevelyan Oman, to Ashton's signature style, the essence of British ballet. Concerto, MacMillan's fusion of classical technique with a contemporary mind, completes a programme that shows the breadth of the Company's heritage.
Russian conductor Pavel Sorokin made his Royal Ballet debut in 2007 conducting Swan Lake. He has since conducted regularly for the Company, in repertory including Romeo and Juliet, Cinderella, Carmen, The Nutcracker, Serenade, DGV: Danse à grande Vitesse and Jewels. Other engagements at the Royal Opera House include conducting Bolshoi Ballet's performances of Spartacus, Giselle and The Flames of Paris.
Natalia Osipova will perform in the ballet "Raymonda" Act III 28 October, 2 and 5 November.
Live screening will be on 5 November.