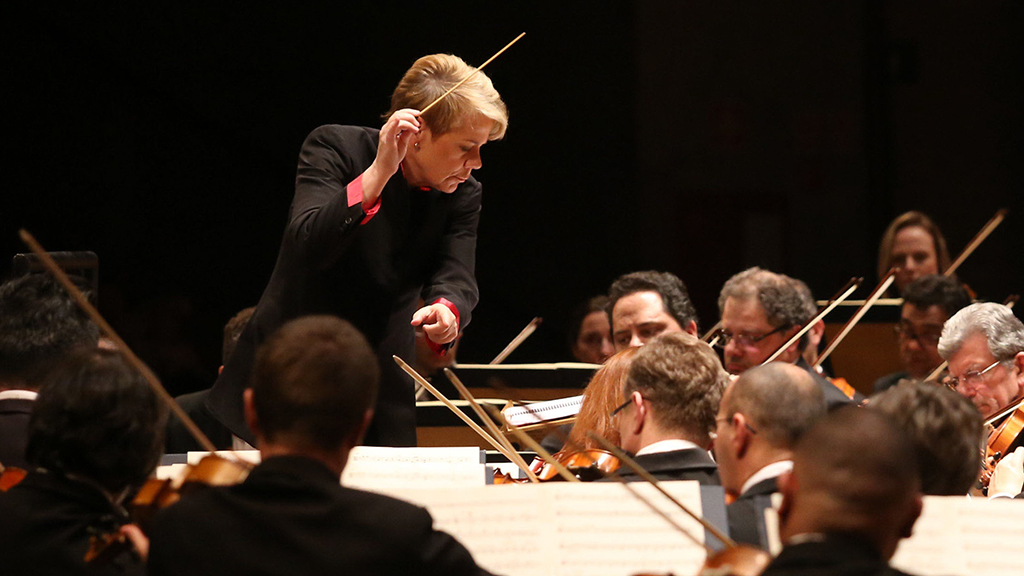 BBC Proms: Marin Alsop and Vienna Radio Symphony Orchestra
On August 13, the Royal Albert Hall will host a classical music concert as part of the BBC Proms festival. Conducted by Marin Alsop, the Vienna Radio Symphony Orchestra will present Béla Bartók's The Miraculous Mandarin, Sergei Prokofiev's Piano Concerto No. 3, Heliosis by Hannah Eisendle and Symphony No. 7 by Antonín Dvořák. The orchestra will also be joined by British musician Benjamin Grosvenor, who will perform a piano solo.
For more information and tickets click on "buy ticket".
×
SUBSCRIBE
Receive our digest once a week with quality Russian events and articles
SUBSCRIBE
Receive our digest once a week with quality Russian events and articles