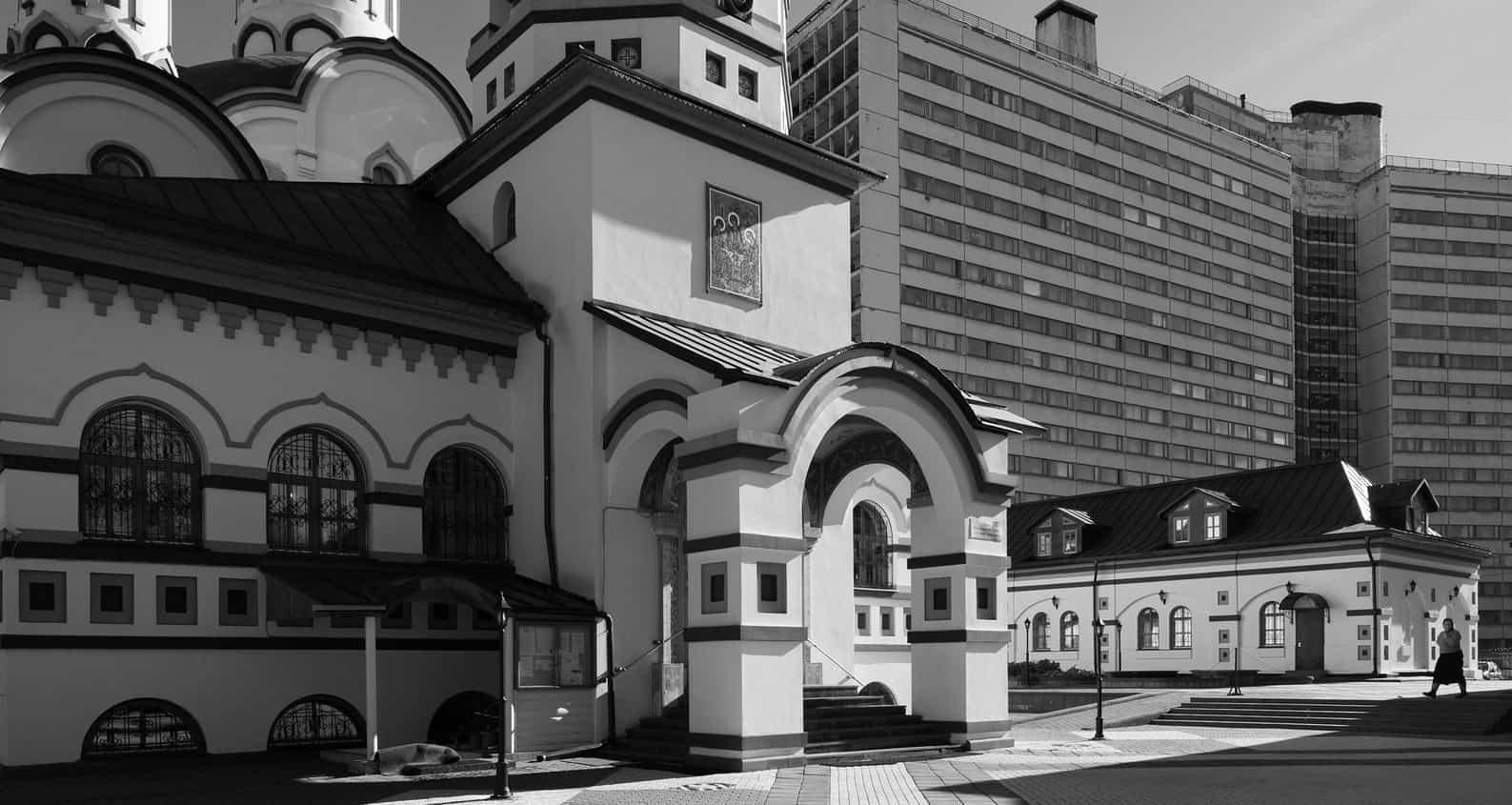 Book Presentation: Moscow. Guide to Soviet Modernist Architecture 1955–1991
Fri, 06 December
7 : 00 PM
Architectural historian Anna Bronovitskaya and photographer Yuri Palmin, will give an illustrated lecture on the most underappreciated era in the history of Soviet architecture, and present their new book on the subject.
Moscow: A guide to Soviet Modernist Architecture 1955-1991 covers around one hundred buildings in Moscow, with separate chapters on Sokolniki Park, the Moscow Metro, VDNKh, and the town of Zelenograd. This is the first book to examine modernist architecture from Khrushchev to Gorbachev as a total phenomenon, from the naive modernism of the "thaw" period to postmodernist experiments, including the Pioneer Palace, the Ostankino TV Tower, the Rossiya Cinema, the TASS building, the "golden brains" of the Academy of Sciences, and selected lesser-known buildings such as the House for the New Way of Life and the Lenin Komsomol Automobile Plant Museum. The authors place these enigmatic buildings within a broad historical, cultural, and political context, which includes postwar international architecture. All of the buildings featured were photographed by Yuri Palmin.
Anna Bronovitskaya is an architectural historian and curator. She graduated in Art History from Moscow State University, before receiving her Candidate of Sciences in Art History degree in 2004. From 1992 to 2016 she lectured at Moscow Architectural Institute. Since 2016, Bronovitskaya has taught at MARCH Architectural School in Moscow. Between 2004 and 2014, she was editor of the architectural magazines Project Russia and Project International. Since 2015, she has given a series of lectures on twentieth-century architecture at Garage Museum of Contemporary Art. Her articles on Soviet architecture have been published in the Russian and international press. She lives and works in Moscow.
Yuri Palmin is an artist and architectural photographer. He graduated in Applied Linguistics from Moscow State University in 1986 and began working as a professional photographer in 1989. Palmin collaborates with contemporary architects and specialist media in Russia and abroad, illustrates books on contemporary and historic Russian architecture, and participates in creative projects with other artists, including Alyona Kirtsova, Alexander Brodsky, Vladislav Efimov, and Sergey Leontiev. He teaches at MARCH Architectural School and is co-founder of the Institute of Modernism. Palmin's works are in the collections of the Shchusev State Museum of Architecture, Pushkin State Museum of Fine Arts, Multimedia Art Museum, Moscow, and private collections. He lives and works in Moscow.
×
SUBSCRIBE
Receive our digest once a week with quality Russian events and articles
SUBSCRIBE
Receive our digest once a week with quality Russian events and articles