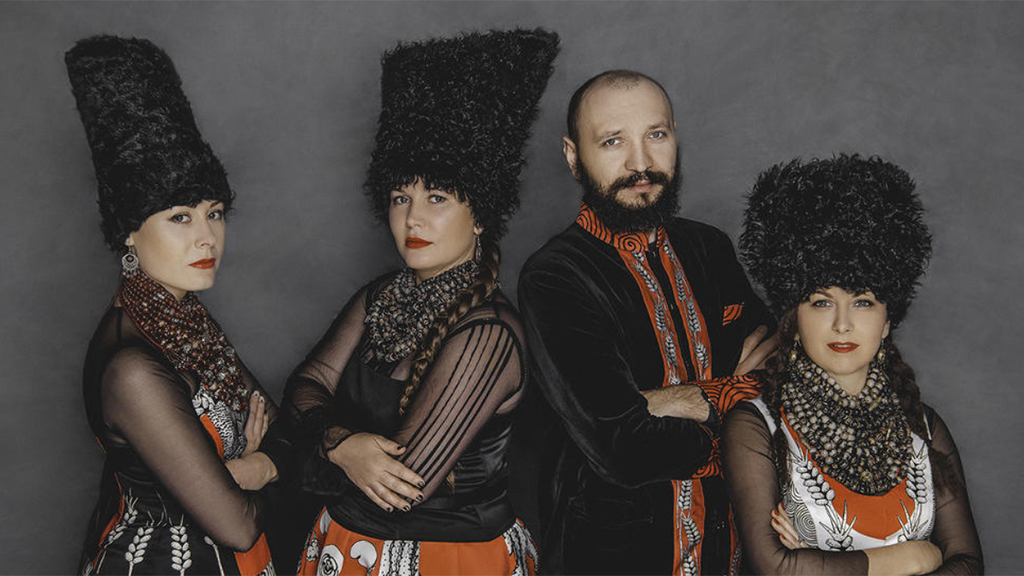 DakhaBrakha's concert
On January 20, DakhaBrakha's concert will take place at Barbican Hall. Global music quartet performs Ukrainian folk music with an air of theatricality. Performing an unexpected and riotous clash of roots and rhythms, DakhaBrakha (meaning "give/take" in old Ukrainian) merge their folklore stylings with the transnational sounds of Indian, Arabic and African instrumentation.
Originating as an avant-garde theatre project, the band appears on stage in traditional dress, which combined with their astonishingly powerful and uncompromising vocal range, creates a dramatic spectacle. As they play a multitude of instruments, their eerie, edgy harmonies blend with cello, concertina and percussive rhythms.
For more information and tickets click on "buy ticket".
×
SUBSCRIBE
Receive our digest once a week with quality Russian events and articles
SUBSCRIBE
Receive our digest once a week with quality Russian events and articles