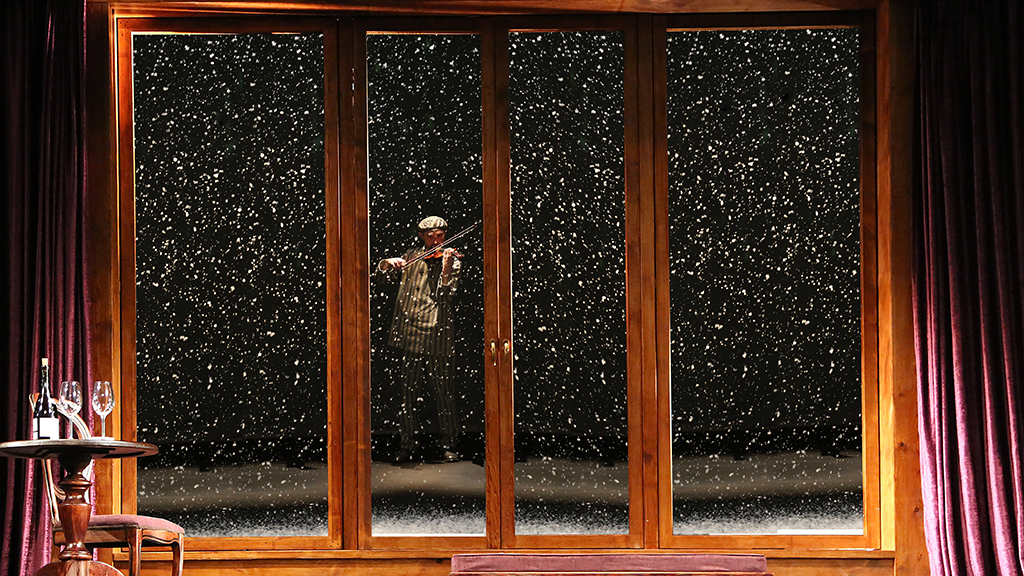 "False Note"
Sat, 26 November

7 : 00 PM
On November 26, Lesya Ukrainka National Academic Drama Theatre will present the play False Note. The entirety of the action takes place in a huge concert hall in Geneva, where the maestro, a prominent German conductor, returns to the dressing room after a performance. An admirer then comes in to praise the conductor, or so it seems to him. A ceaseless conflict unfolds — where the maestro's past is revealed; a past that he is trying to forget.
It is a unique opportunity for the British public to discover Ukrainian theatre, European and distinctive at the same time. The performance is in Ukrainian with English subtitles.
For more information and tickets click on "buy ticket".
×
SUBSCRIBE
Receive our digest once a week with quality Russian events and articles
SUBSCRIBE
Receive our digest once a week with quality Russian events and articles