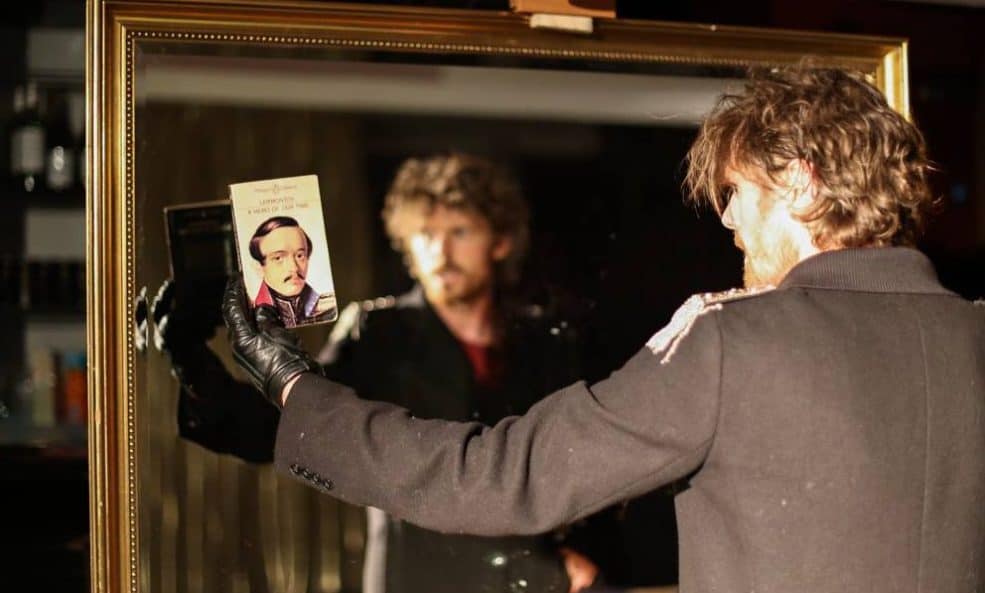 HUNCHtheatre: A Hero of Our Time
18 - 19 September
7 : 30 PM
World-class underground theatre in the heart of the West End. For three shows only, HUNCHtheatre bring you their critically acclaimed adaptation of Lermontov's nineteenth century classic "A Hero of Our Time".
"A Hero Of Our Time" is a thrilling dissection of the cruel and complicated games played by men, which lays intimate thoughts unflinchingly bare. Pechorin, a resting soldier, amuses himself in a dull town by competing with his friend Grushnitsky over a young princess Mary. This escalates from a fun game – pretending to support Grushnitsky whilst pursuing Mary himself – into an all-out war.
We invite you into Stone Nest, an astonishingly beautiful former chapel and future performing arts space on Shaftesbury Avenue. Step into the mind of the most ambiguous character in literature, into the mind of a soldier, where balls and bar-rooms become battlefields. Discover a new classic, a new venue and a new kind of theatre for our time.
Shows: September 18, from 7:30 pm to 9:00 pm; September 19, from 2:30 pm to 4:00 pm; September 19, from 7:30 to 9:00 pm.
In order to comply with Covid-19 regulations all tickets must be pre-booked and there will be no sales at the door. Patrons will be required to wear a face covering throughout the performance unless exempt. Facebook event page.