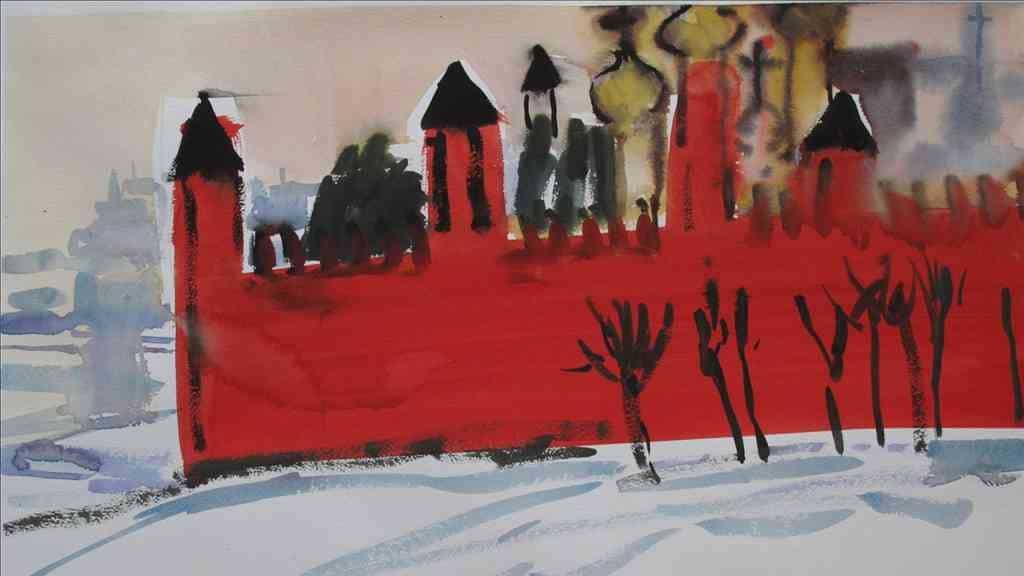 Janet Treloar's Art Exhibition 'Russia's Hero Cities'
Exhibition is dedicated to the 75th anniversary of Great Victory.
Janet wrote of the exhibition:
"Having grown up and spent most of my life in the shadow of the Cold War, with Soviet Communism as a constant threat, it was a revelation for me gradually to realise, through much reading and conversation, the colossal debt that we in Western Europe owe to the Russian people for ridding us of the evil of Hitlerism. The Stalinist regimes lay heavy on the East, but had it not been for the heroism of the Russian people and their immense sacrifice of life when they were our allies 1941-1945, I should probably have grown up in a Nazi puppet state. I met an American historian of the Eastern Front, Albert Axell, biographer of the great Marshal Zhukhov, and in December 2004 we visited the war sites of the three principle "hero cities", Moscow, Leningrad and Stalingrad. On that journey I set out to record such impressions of the war that remain with a sense of ever deepening gratitude".
Janet Quintrell Treloar (1940 – 2019) was born and brought up in West Cornwall. After an MA at Somerville College, Oxford, she travelled the world with her family in the oil business, painting in various countries. Back in England she has had several solo and many group exhibitions:The Romanesque Arch; Russia's Hero Cities; the poet Anna Akhmatova; Defence of the Countryside. The theme of the Eastern Front in WWII has inspired much of her work.
Free admission
×
SUBSCRIBE
Receive our digest once a week with quality Russian events and articles
SUBSCRIBE
Receive our digest once a week with quality Russian events and articles