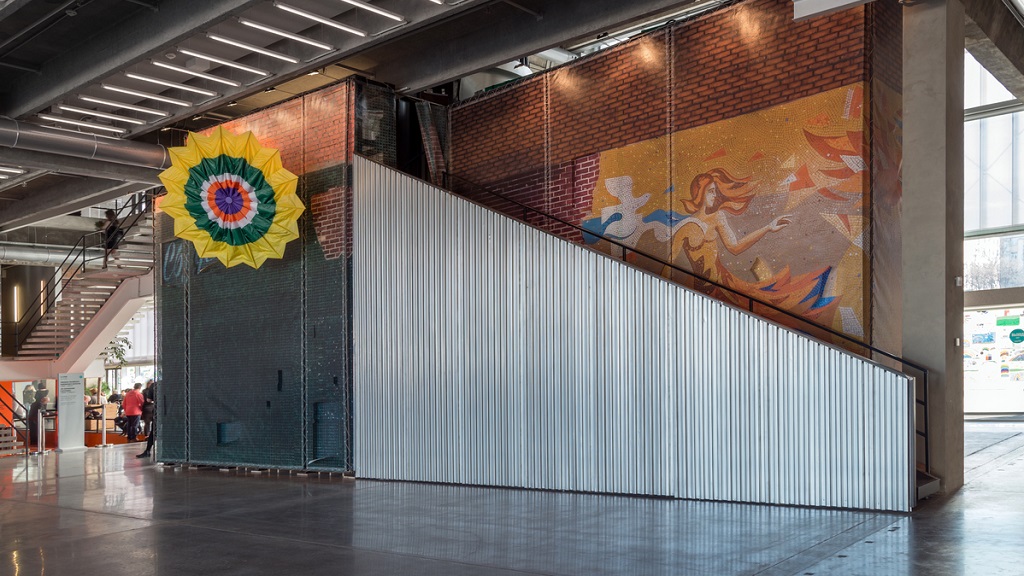 Lecture "History and Stories: Women in Russian Art"
Wed, 01 December

7 : 30 PM
On December 1, the lecture of curator and art historian Elena Zaytseva History and Stories: Women in Russian Art will take place at the JW3 centre. What if we overturn the narrative of artistic progress driven by the male artistic "genius"? We reclaim and celebrate the influence of female artists upon contemporary Russian art.
Drawing from her interviews with female artists and her analysis of their works, Elena will recreate the history of art in Russia in late 20th century through the lens of the women who were there. These include Irina Nakhova, the artistic duets Rima and Valery Gerlovina, Natalia Abalakova and Anatoly Zhigalov, Elena Elagina and Igor Makarevich, and Vera Khlebnikova, Nadezhda Stolpovskaya, Maria Konstantinova, and Rimma Zanevskaya-Sapgir. Issues of leadership and hierarchies will fade into the background as female-centred stories take on new but long-overdue significance.
The event is supported by Genesis Philanthropy Group.
For more information and tickets click on "buy ticket".
×
SUBSCRIBE
Receive our digest once a week with quality Russian events and articles
SUBSCRIBE
Receive our digest once a week with quality Russian events and articles