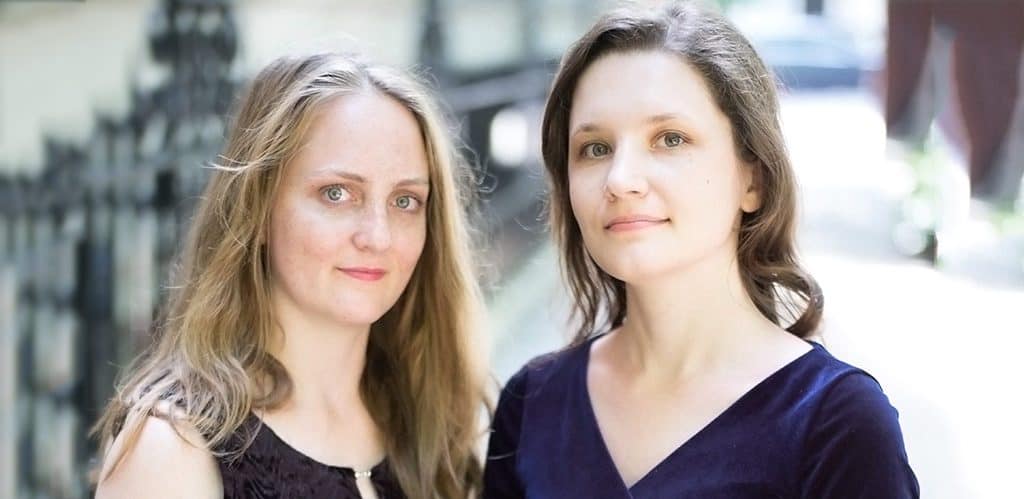 Lucent Duo: Rimsky-Korsakov, Schumann, Medtner
Tue, 03 December
1 : 00 PM
The Lucent duo was founded in 2016 at the Royal College of Music, London, where Elisabeth Turmo and Elena Toponogova studied with Norma Fisher, Detlef Hahn and John Blakely.
Elisabeth and Elena regularly perform in the UK and Norway and have already played in numerous venues across London including Charlton House, V&A Museum, Amaryllis Fleming Hall, Regent Hall. The duo also appeared at the Second Medtner International festival in London and the Timani music festival in Oslo.
In 2017, Elisabeth and Elena marked their debut at the Wiener Saal of the Mozarteum University, Salzburg and had a tour in Norway including a recital at Stormen House, Bodo where they played music by Norwegian and Russian composers.
The Lucent Duo is proud to be part of Live Music Now project that brings live music to hospitals and care settings across the UK. The Lucent duo's debut album Fairy Tales is due to be released in 2020 by KNS label.
Programme
Schumann Sonata for Violin and Piano No 1 in A minor
Medtner Sonata for Violin and Piano No 1 in B minor
Rimsky-Korsakov  'Danse Orientale' from Scheherazade (arr. Kreisler)
×
SUBSCRIBE
Receive our digest once a week with quality Russian events and articles
SUBSCRIBE
Receive our digest once a week with quality Russian events and articles