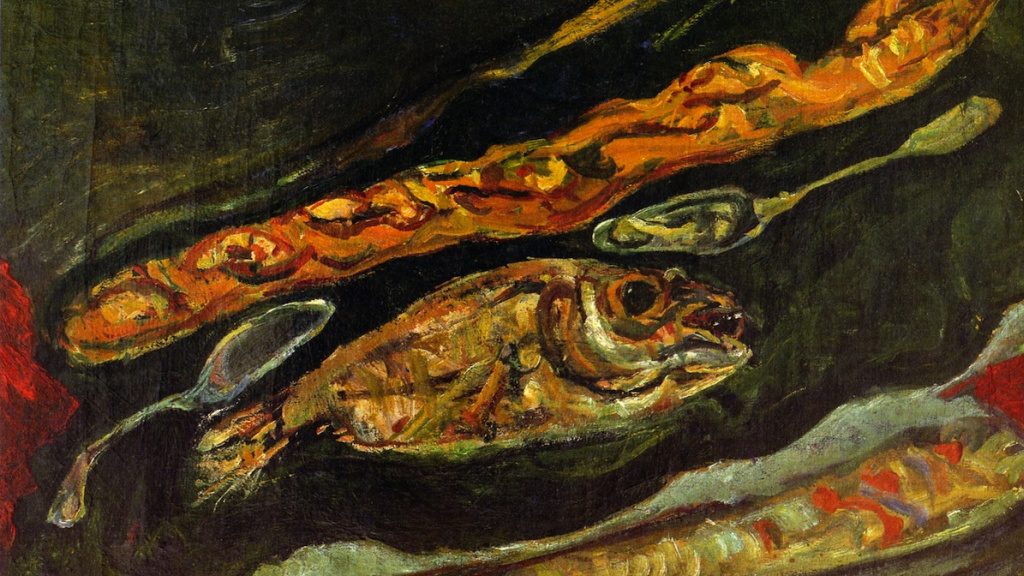 Maria Berezanskaya: The Herrings and Universes of Chaim Soutine
Chaim Soutine is a Van Gogh of 20th century. His tragic story of life and his constant loneliness, his emotional and impulsive, artistic manner make him similar to Van Gogh.
The emotional and colourful splashes of the oil on his paintings go directly to your soul. Chaim Soutine was the most unusual and mysterious artists of the Paris School. He lived closed, almost did not communicate with people and his art was for Soutine the only way to communicate with reality.
Explore  his art, dramatic life and Jewish philosophy at the lecture "The Herrings and Universes of Chaim Soutine".
Speaker — Maria Berezanskaya is a specialist in the art of the XIX-XX century with a particular focus on Jewish painters who originated from Russia. She has a PhD in philosophy and history of art, a number of the publication including books: "From Myth to Epic. Marc Chagall", "The Mystery of Picasso. Les Demoiselles d'Avignon".
Maria organized a series of lectures about 20th century art, including lectures in The Pushkin Museum of Fine Arts, Moscow State University, Centre of Contemporary Art "Winzavod" in Moscow. She works in the online magazine "Zima" where she writes about British art. Also, Maria created a blog about contemporary and modern art.
Please note that this lecture will take place in Russian.
×
SUBSCRIBE
Receive our digest once a week with quality Russian events and articles
SUBSCRIBE
Receive our digest once a week with quality Russian events and articles