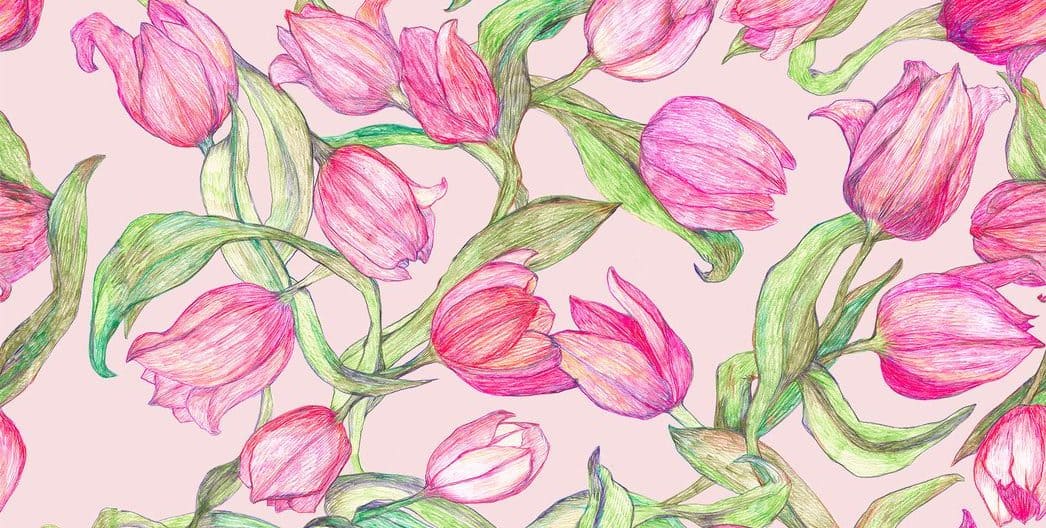 May My Voice Now: 65 years of Russian Culture at Pushkin House
20 June - 27 July

1 : 00 PM
Pushkin House, London's oldest independent centre for Russian culture presents an exhibition that explores and celebrates 65 years of its history. The exhibition features materials from the newly revealed archives of Pushkin House alongside reflections and interventions by contemporary artists, all of whom previously exhibited in the house. These include – Alexander Brodsky (Moscow), Olga Bozhko (Moscow), Anya Charikov-Mickleburgh (London), Olga Jurgenson (Cambridge, UK), Maria Kapajeva (London), GLUKLYA/ Natalia Pershina-Jakimanskaya (Amsterdam, St.-Petersburg), Yelena Popova (Nottingham).
Materials from the archive that will be on display include art works that hung in the original Pushkin House, signatures, photographs, posters, programmes and sound recordings, as well as the catalogues and posters from early exhibitions (Leonid Pasternak, Mstislav Dobuzhinsky and Marevna). Drawings by Dobuzhinsky will be hung alongside drawings by Leonid Pasternak from the family archive.
Pushkin House was founded in 1954 in London as a place to celebrate, share and explore Russian culture, history and philosophy, in an informal atmosphere, with freedom of speech as a core principle. It was founded and run by a group of Russian emigrées led by Maria Kullman (1902 – 1965) whose family represented the tradition of the uncompromising idealism of the Russian intelligentsia and whose ethical impetus influenced the early programme of Pushkin House. Kullman ardently believed in the creative power of Russian culture and its potential for impact on Western culture. Another lesser known role of Pushkin House, was that it served as affordable accommodation for emigrées. Indeed for a time in the 1950s it housed the prominent artist of 'The World of Art' movement, Mstislav Dobuzhinsky and his wife.
Post-war history is reflected in the story of Pushkin House, and its foundation coincided with the beginning of the Thaw, a short period of liberal change in Soviet Russia following the death of Stalin. It was an exciting time that saw the creation of a multitude of non-official modernist movements in art, music, literature and film. The Russian intelligentsia on both sides of the Iron Curtain was full of idealistic hope.
The early decades of Pushkin House were lively and intense with remarkable participants from the UK and Russia, such as artists Mstislav Dobuzhinsky, Leonid Pasternak and Marevna, philosophers Isaiah Berlin and Nicolas Lossky, Metropolitan Anthony (Bloom), ballerina Tamara Karsavina, art historian Andre Grabar, and historian Prince Dmitry Obolensky. Talks were also given by prominent British specialists and academics, such as the Director of Sadler's Wells Arnold Haskell, the first female curator of the Tate Gallery Mary Chamot, Professor of English Literature at New College Oxford Lord David Cecil, Professor of Yale University Victor Erlich, and acclaimed cultural theoretician George Steiner. Prominent translators such as Sir Cecil Kisch also gave talks.
Philosopher Isaiah Berlin (1909–1997) contributed regularly to the programme of Pushkin House and helped with its development. On 16th June 1965 poet Anna Akhmatova (1889 – 1966) visited Pushkin House, accompanied by Berlin. She wrote in the guest book: 'Как бы остаюсь с вами' (It's as if I remain with you).
A new period at Pushkin House began in 2005 when it moved to its present venue on Bloomsbury Square. From amateur club it grew into a professionally operating arts charity, holding several events per week and regular exhibitions with emerging and celebrated artists, and commissioning new work. The programme continues to be based on the organisation's original principals: the celebration and exploration of Russian culture, freedom of speech and political independence.
Works by contemporary artists will be incorporated into exhibition, reflecting and intervening with the archive-related display. These works explore the ideas that inspired the creation of Pushkin House and its transnational dialogue between two cultures, in two languages, within two different traditions of philosophy, culture and paradigms of history.
Alexander Brodsky's drawings for the pavilion that was built on Bloomsbury Square in 2017, entitled 100km Further, Everywhere, mark an important event in the recent history of Pushkin House, marking the 100th anniversary of the October Revolution in a project that focused on memory and poetry.
Maria Kapajeva's photographs may at first look as if they are a part of the archive display, though in fact they are appropriated photos by her father, an amateur photographer who worked in the 1970's on the border between Russia and Estonia. Kapajeva composes different narratives out of her father's shots; for this exhibition she created a series in response to the materials of the Pushkin House archive.
An imagined 'English culture' that was non-existent, but nevertheless attracted Soviet citizens who conceived it through Soviet pop-culture as well as English lessons at school, is explored in Olga Jurgenson's paintings. She looks at the cliches that were fed to the audience of Soviet TV serials, that included the iconic Soviet adaptation of 'The Adventures of Sherlock Holmes' by Arthur Conan Doyle.
Yelena Popova's work explores the drift between notions of place and displacement, but also looks at environmental issues. The series 'Post-Petrochemical Paintings' was made in residency at Girton College, Cambridge, and uses an organic technique that slows down the process of painting.
Anna Charikov-Mickleburgh's work reflects on the motives of the military that for some reason gives the most dangerous weapons of mass-destruction the names of flowers. Her work explores how the political interweaves with the domestic. Her decorative wallpaper is a reminder that the cultural dialogue between two countries was for a long time undermined by the Cold War and the threat of mutual nuclear destruction.
Olga Bozhko's work was shown previously at Pushkin House as part of her solo exhibition that contained soft textile walls and floor rugs with surprisingly direct inscriptions drifting in two languages on the themes of gender and freedom.
GLUKLYA / Natalia Pershina-Jakimanskaya, a co-founder of the acclaimed 'Chto Delat' Group contributed with the work 'Russian Beauty' that explores popular cliches of perceptions of 'Russianness' implemented by mass media and pop-culture, while revealing tragic historical and political allusions that are hidden beneath the surface.
The exhibition will be accompanied by a series of events that explore further the history of Pushkin House and the themes embedded in its archive.
Opening Hours:
Thu and Fri 13:00 – 17:00
Sat 13:00 – 18:00
Exhibition opening : –
×
SUBSCRIBE
Receive our digest once a week with quality Russian events and articles
SUBSCRIBE
Receive our digest once a week with quality Russian events and articles