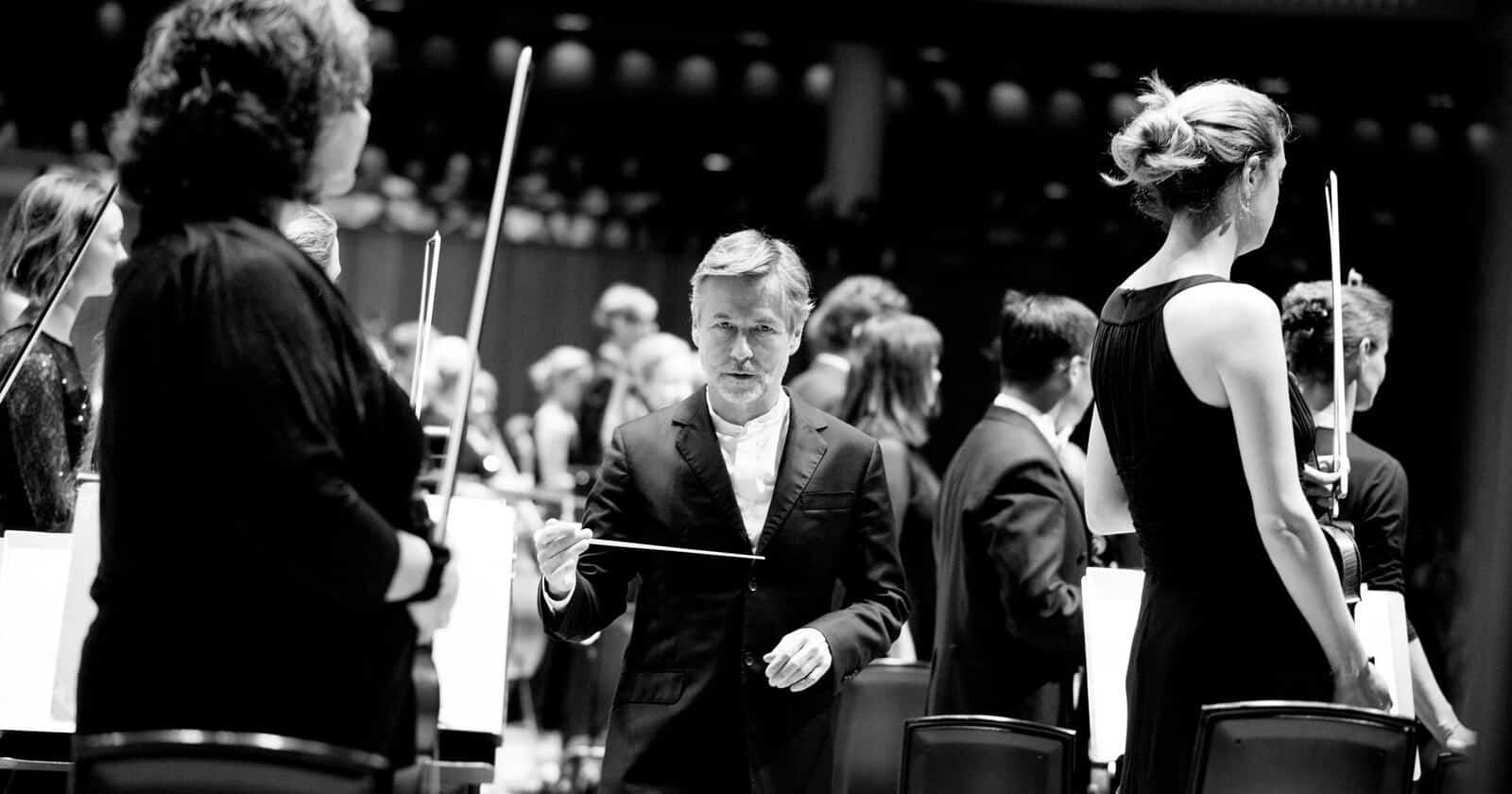 Philharmonia Orchestra: Voices of 1945
Esa-Pekka Salonen conducts the Philharmonia Orchestra in three masterworks composed for a world emerging from the destruction of the Second World War.
Ralph Vaughan Williams in Britain, Richard Strauss in Germany and Igor Stravinsky, newly emigrated to the United States: in 1945, the great composers of Western classical music responded in different ways to a new dawn.
Stravinsky referred to his turbulent, propulsive Symphony in Three Movements as his 'war symphony'.
Richard Strauss, in the extraordinary creative Indian Summer at the end of his life, but under the shadow of his complex relationship with the Nazi regime, looked further back in time for his elegant, classically poised Oboe Concerto. The first recording of Strauss's Oboe Concerto was made in 1948 with the Orchestra and oboist Léon Goossens. Here it is performed by the Philharmonia's Principal Oboe, Tom Blomfield.
Vaughan Williams' powerful, dramatic Sixth Symphony caused a sensation and was performed 100 times in the two years following its premiere.
Part of the opening weekend of celebrations to mark 75 years of the Philharmonia Orchestra, this selection marks the music of the year of the orchestra's birth and embraces two composers – Strauss and Stravinsky – who were closely connected with the Philharmonia.
Programme
Vaughan Williams Symphony No.6 in E minor
– interval –
Strauss Oboe Concerto
Stravinsky Symphony in Three Movements
Performers
Philharmonia Orchestra
Esa-Pekka Salonen conductor
Tom Blomfield oboe
×
SUBSCRIBE
Receive our digest once a week with quality Russian events and articles
SUBSCRIBE
Receive our digest once a week with quality Russian events and articles