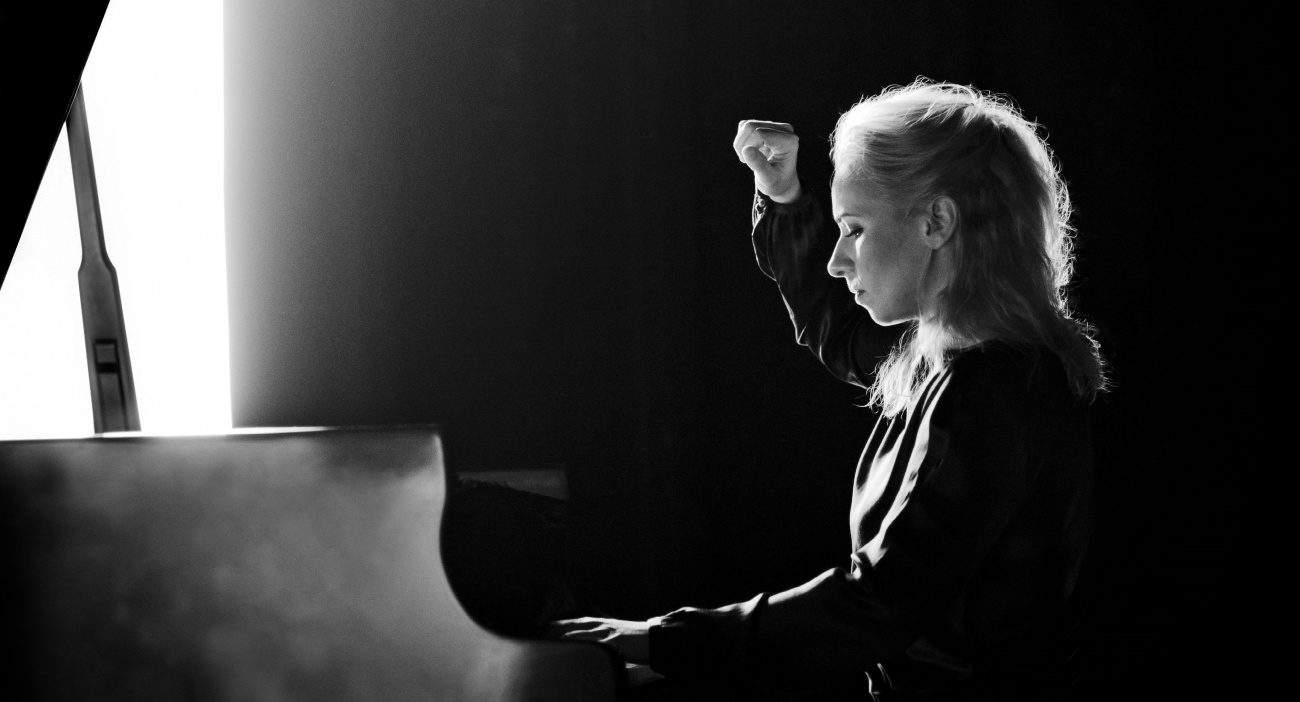 Piano Recital: Tamara Stefanovich
Sun, 10 November

2 : 30 PM
Pianist Tamara Stefanovich takes us on a musical journey through the Étude: three centuries of musical questions and open-ended answers.
An Étude is a 'study'. But what does that mean? A technical exercise; a work in progress; a meditation; or perhaps an eternal process of opening new doors, and seeing where they lead. Over three linked programmes, Tamara Stefanovich explores these questions – and more – in music ranging from Debussy to Steingrimur Rohloff.
Over an afternoon and evening, it'll surely add up to something bigger than any of its parts – though in Stefanovich's supremely skilled hands, pairings of Scriabin and Roslavets or Rachmaninoff and Ligeti, as well as an entire sequence of 21st-century works, add up to an intensely stimulating prospect for the emotions as well as the intellect. The possibilities of the Étude are infinite: we'll all learn something today.
Programme
2.30pm, Part 1: From the past
Szymanowski 12 Études, Op 33
Scriabin Études Nos 2 and 3, Op 42
Roslavets No 3 from 3 Études
Debussy 'Étude pour 8 doigts' and 'Étude pour arpeges composées' from Études
Lourié 'Étude' from Daytime Routine
Bacewicz Nos 4,5 and 8 from 10 Études
Bartók No 2 from Three Études
Messiaen 'Île de feu I' from 4 Études de rhythme
4pm, Part 2: In the present
Unsuk Chin Étude No 6, Grains
Djordjević New work (world premiere, commissioned by the Barbican)
Chen Étude, Expression I
Woolrich Étude
Rohloff Making friends
Benjamin 'Relativity Rag' from Three Studies
Abrahamsen No 8 'Riviere d'oublie' and No 3 'Arabeske' from Ten Studies
Nicolaou Nos 1 'Anodos', 4 'Chimes', 6 'Animadottir', 7 'Entrap', 8 'Point de jonction', 10 'Filter' and 15 'Tamara' from Études
7pm, Part 3: When two worlds collide
Rachmaninov
Étude-tableau in F minor, Op 33 No 1
Étude-tableau in C major, Op 33 No 2
Étude-tableau in C minor, Op 39 No 1
Étude-tableau in B minor, Op 39 No 4
Étude-tableau in D minor, Op 39 No 8
Étude-tableau in D major, Op 39 No 9
Ligeti
Étude No 3 from Touches bloquées
Der Zauberlehrling
White on white
Fem
Cordes à vide
L'escalier du diable
×
SUBSCRIBE
Receive our digest once a week with quality Russian events and articles
SUBSCRIBE
Receive our digest once a week with quality Russian events and articles