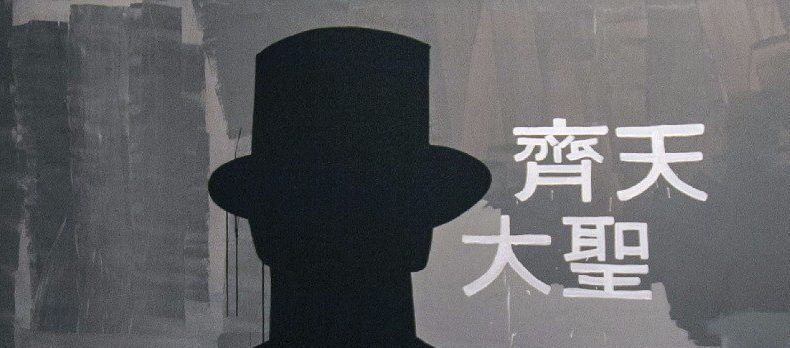 Saas London Gallery Opening: Val Chtak Studies British Celebrities
28 June - 20 July
Saas London Gallery Opening: Val Chtak Studies British Celebrities
Sofya Abbott, owner of the new Art Space — SAAS gallery in London — will celebrate her gallery opening with an inaugural exhibition of Val Chtak's work — a contemporary Russian artist. British Celebrities will be Chtak's first solo show in London.
Valery Chtak deconstructs what it means to be a Celebrity: famous as a face, famous for their name, famous for what they stand for. But why are they even famous?
In this new collection commissioned exclusively for the opening of SAAS, Chtak takes a new look at some of Britain's most recognized names. Mixing influences from Dadaism and absurd poetry, Chtak makes fun of the idea of being a celebrity, rejecting the logic and aesthetics of modern society, instead expressing nonsense, irrationality and anti-bourgeois protest.
These are British Celebrities as you have never seen them before.
Born in 1981, Chtak has emerged as a dynamic creative force in Russia, culminating in 2016 with his show If Not My Way – No Way at the Moscow Museum of Modern Art. His work, drawing on graffiti, skateboards and 'useless but beautiful things' is instantly recognisable for its monochrome grey, black or white palette and use of slogans. 'You take something easy and people say: "Cool man, we like it,"' says Chtak. 'Anyway you have the whole universe of colours in these two basics, black and white. Grey is always different and meaningful too. Grey is blue and red and green. It is any colour you like, as long as it's grey.'
Prepare to be amusingly baffled by this new show of about a dozen new works, depicting Chtak's take on a range of British celebrities, whose identities are yet to be announced.
×
SUBSCRIBE
Receive our digest once a week with quality Russian events and articles
SUBSCRIBE
Receive our digest once a week with quality Russian events and articles