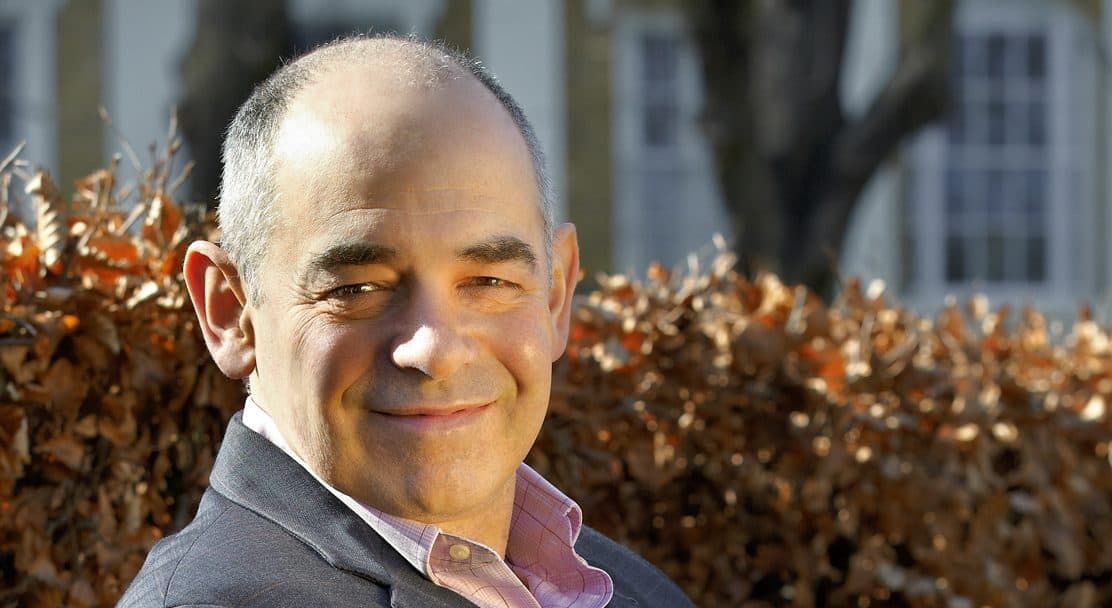 2nd International Medtner Festival: Talk and Masterclass With Iain Burnside
Sun, 26 November

2 : 30 PM
Second International Medtner Festival: Talk and Masterclass With Iain Burnside
As part of the festival dedicated to the music of enigmatic Russian composer-pianist of the Silver Age Nikolay Medtner (1880-1951), Pushkin House presents a talk and a masterclass by renowned concert pianist and former BBC producer, Iain Burnside. Professor of the Guildhall School of Music and Drama, Iain will deliver a class on Medtner songs to some of GSMD's leading students. In the second part, he will be joined in conversation by Pushkin House's music curator Alexander Karpeyev about Medtner's life and music, as well as Iain's experience of recording Medtner's songs for the Delphian.
Interweaving roles as pianist and Sony Award-winning broadcaster with equal aplomb, Iain Burnside ("pretty much ideal" BBC Music Magazine) is also a master programmer with an instinct for the telling juxtaposition. He has performed in recitals with many of the world's leading singers. His recordings straddle an exuberantly eclectic repertoire ranging from Schoenberg and Copland to Debussy and Judith Weir with a special place reserved for the highways and byways of English Song, as acclaimed recordings of Britten, Finzi, Ireland, Butterworth, Parry and Vaughan Williams have all proved. In 2014, Delphian released Burnside's complete Rachmaninov songs with seven outstanding Russian artists. He also enjoys a close association with Rosenblatt Recitals, both on stage and in the studio, in collaboration with Opus Arte.
For Guildhall School of Music & Drama Burnside has written and devised a number of highly individual theatre pieces. A Soldier and a Maker, based on the life of Ivor Gurney, was performed at the Barbican Centre and the Cheltenham Festival and was broadcast on 'Drama on 3' as part of the BBC's World War One season. Journeying Boys, developed in association with the Royal College of Music, was performed in November 2013 in the Milton Court Theatre. His play 'Why does the Queen die?' received its premiere at the Oxford Lieder Festival in October 2014 and transferred to London in May 2015. He continues to present Shining Armour, reinventing Brahms's Die schöne Magelone through the eyes of Clara Schumann.
The 2015/16 season saw Burnside giving recitals in Brazil, as well as returns to the Oxford Lieder Festival, the Leeds Lieder Festival, and the Cheltenham Music Festival. In addition to a Rosenblatt recital at the Wigmore Hall, Burnside also sat as a member of the jury for the 2015 Wigmore Hall Song Competition. This season, Burnside will give recitals with tenor Robin Tritschler and with baritone Roderick Williams. Burnside and Williams will present recitals of Schubert throughout the UK finishing the season at the Wigmore Hall. Further highlights for Burnside include returns to the Leeds Lieder Festival, Ludlow English Song Weekend, and to Barcelona for recitals as part of the Lied Festival Victoria de Los Ángeles.
In demand as teacher and animateur, Burnside also works on the Jette Parker Young Artists Programme at the Royal Opera House, Covent Garden and at the National Opera Studio. He is an International Visiting Artist at the Royal Irish Academy of Music, Dublin.
×
SUBSCRIBE
Receive our digest once a week with quality Russian events and articles
SUBSCRIBE
Receive our digest once a week with quality Russian events and articles