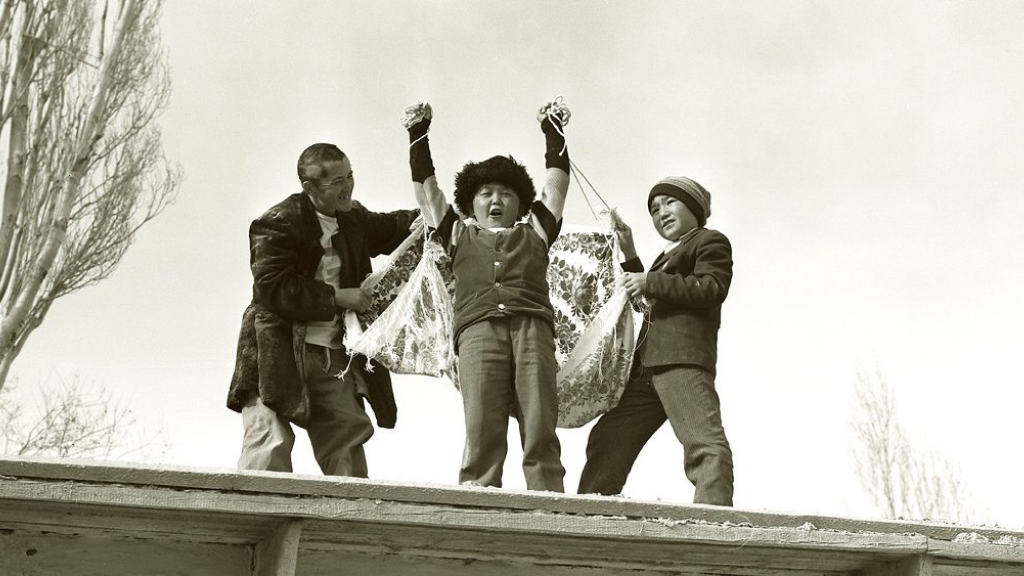 Tashkent Film Encounters: Classic Cinema from Central Asia
21 July - 18 August
Kino Klassika Foundation, in association with the Centre of Contemporary Arts Tashkent presents Tashkent Film Encounters, a film programme spotlighting classic film from Central Asia.
This season continues Kino Klassika's long standing undertaking to showcase classic films of the Soviet, Russian and Caucasian film traditions, as well as expand the offering to include contemporary classics of Central Asian cinema. A selection of modern classic filmmakers from Kazakhstan, Kyrgyzstan, Tajikistan, and Uzbekistan will be spotlighted.
This season includes rarely screened and remarkable recent works from great directors including highly acclaimed Darejan Omirbaev of Kazakhstan whose recent work, Student, competed in the Un Certain Regard section at the 2012 Cannes Film Festival, as well as Aktan Arym Kubat of Kyrgyzstan, one of the great directors of Asian cinema.
The initial offering seeks to spotlight films whose directors are engaging with post-Soviet reality and the mission of each country to create post-soviet identities. As always with Kino Klassika screenings, each film will be accompanied by specially commissioned programme notes. A series of podcasts led by Dr Maria Korolkova with filmmakers and experts in Central Asian Cinema will accompany each film, including a season introduction from curator and acclaimed Uzbek filmmaker Saodat Ismailova.
Films will be available online for a week, free to view and will take place each Tuesday from the 21 of July to 18 of August 2020.
First film is Kyrgyz auteur Arim Kubat's 'Selkinchek', an exquisite coming of age story, available free to view until Tuesday, Jul 28th.
Kino Klassika website
×
SUBSCRIBE
Receive our digest once a week with quality Russian events and articles
SUBSCRIBE
Receive our digest once a week with quality Russian events and articles