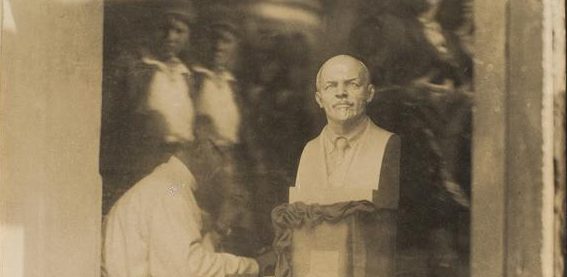 The Extraordinary Life and Work of Photographer Margaret Watkins
Thu, 30 November

7 : 00 PM
The Extraordinary Life and Work of Photographer Margaret Watkins: An Evening with Joe Mulholland
Margaret Watkins (1884-1969) is an outstanding photographer of Canadian Scottish descent who was unknown for most of her lifetime, and until some 40 years after her death when gallerist and journalist Joe Mulholland discovered her archive of several thousand negatives. These included photographs of street life in Moscow and Leningrad taken in 1933 when Margaret Watkins visited the Soviet Union. Joe Mulholland will tell the extraordinary story of her life, lost archive and growing reputation as a major photographer of the 20th Century.
In August 1933 Margaret Watkins set sail for Leningrad. Her ship was the Co-Operatzia, sailing out of London from a berth near to Tower Bridge. She went steerage in the Russian vessel on a trip organised by Peter Le Neve Foster, a fellow member of the Royal Photographic Society, to which she had been elected four years earlier.
The Russian State organisation Intourist co-ordinated the itinerary – which was severely monitored in where they could go, what they could see and what photographs they could take. Not just take: all film had to be processed and passed by censors before they left Russia. Miss Watkins noted her film was developed "dearly and badly" but all images were returned to her and she got back to Glasgow with over six hundred negatives.
Monitored all the way, the group was forbidden to photograph railways, bridges, army manoeuvres and principal sites like Red Square and the Kremlin. She got herself into trouble by snapping the OGPU barracks, thinking it was a block of workers' flats. Bundled off to police HQ, she was questioned for hours, before being released– and her film confiscated.
Despite the restrictions, she succeeded in chronicling the USSR at a crucial point in its post-Revolution development. In shop windows she spotted busts of the Leader of the Worlds (Lenin) with a poster of Stalin gazing eerily from the side. Workers at work and toddlers at kindergarten; young people in political marches and at youth rallies; street scenes with ordinary Muscovites and Leningraders about their daily business; more horse drawn than motor traffic; a forbidding but impressive Orthodox priest – and a surprising number of active church or religious images. Windows are almost a theme on their own – with some images composed to make a picture within a picture, a device used by the photographer in her New York days, and in Paris and Glasgow.
A sprinkling of political messages feature throughout: banners at the rallies, quotations from Stalin exhorting "front-line proletarians! As active fighters for socialism. These would have helped get her images past the censors. Miss Watkins was treated as an ordinary tourist. Her pupil, Margaret Bourke-White had done the same a few years earlier – and been invited back by the Russian authorities in 1931, all expenses paid. This, to help the Soviets in their push for positive propaganda in the West, particularly with Americans, some of whom were investing heavily in emerging Russian industrialisation.
Constrained as they were, her images succeed in capturing Russia at a seminal moment in its development, before the West was aware of the purges and the total control exercised by the authorities over every aspect of a citizen's life. A major emphasis on images in kindergartens, in schools and at youth events was fostered by the Intourist guides. They ensured that visits to such places and events took up a substantial proportion of the group's time – and they were excellent propaganda material.
She captures Leningrad and Moscow six years before a war that was to see so much of both cities destroyed by siege and bombardment.
Joe Mulholland, proprietor of the Hidden Lane Gallery, Glasgow, has championed the Margaret Watkins archive since discovering it in 1986, organising her retrospective at the National Gallery of Canada and at the National Gallery of Scotland, Edinburgh.
The Margaret Watkins exhibition, showcasing her photographs from Moscow and Leningrad in 1933, opens at Pushkin House on 29th November and is her first retrospective in London.
×
SUBSCRIBE
Receive our digest once a week with quality Russian events and articles
SUBSCRIBE
Receive our digest once a week with quality Russian events and articles