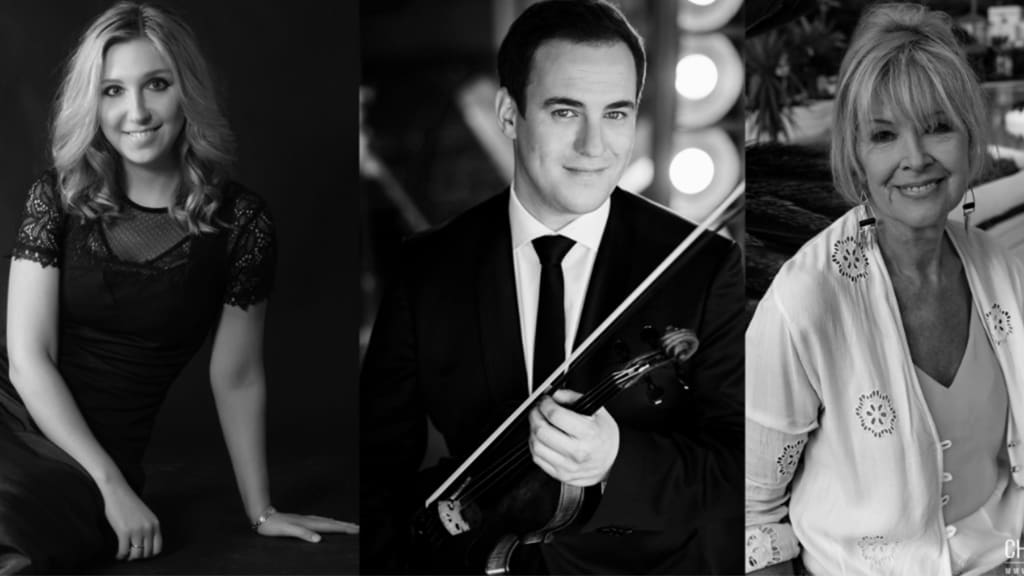 Tolstoy and Beethoven – An Uneasy Relationship
A special evening exploring Leo Tolstoy's imaginative relationship with the works of Beethoven. Jack Liebeck is soloist in the fiery, radical Kreutzer Sonata, which provides the focus of Tolstoy's tragic tale of murderous jealousy. Dive deeper into the emotions of Tolstoy's story "Family happiness" by listening to a performance of the sublime Moonlight Sonata, performed by Yulia Chaplina. Broadcaster Julia Somerville joins them as reader.
Jack Liebeck has been praised for his "flawless technical mastery" and "beguiling silvery tone" (BBC Music Magazine), while pianist Yulia Chaplina was described as "magical and exceptional" (BBC Radio 3 In Tune).
Evening programme:
Leo Tolstoy – Excerpt from "Family Happiness"
Beethoven – Moonlight Sonata Op.27 No. 2
Leo Tolstoy – Excerpts from "Kreutzer Sonata"
Beethoven – Violin Sonata No.9, Op.47 Kreutzer
×
SUBSCRIBE
Receive our digest once a week with quality Russian events and articles
SUBSCRIBE
Receive our digest once a week with quality Russian events and articles