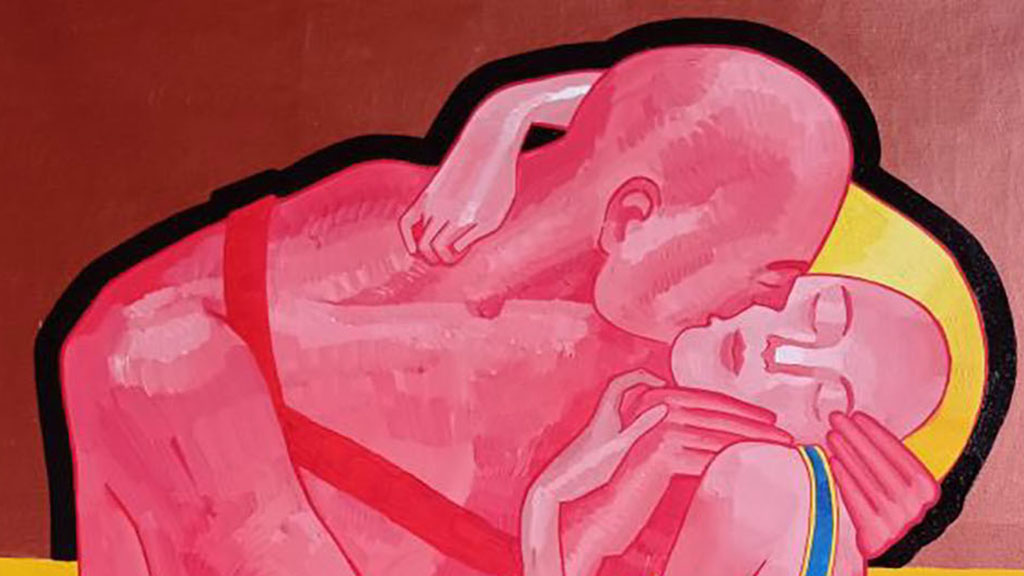 Ukrainian urban and contemporary art exhibition Stronger than Arms
17 August - 04 September

6 : 00 PM
From August 17 to September 4, Ukrainian urban and contemporary art exhibition Stronger than Arms will take place at BSMT Space. The atrocities of the war in Ukraine have created a chasm, separating people from families, families from their homes and has directly affected the lives of both of our gallery assistants who are of Russian and Ukrainian descent and whose families have suffered loss and a complete change in living circumstances since the war began. That is why the exhibition is very close to the hearts of the gallery staff.
This exhibition, under the guidance of senior gallery staff, has been entirely curated by both Olga Fedorova and Polina Usenko and will showcase Ukrainian urban and contemporary art. Stronger than Arms originally is a title of an old Ukrainian film which dealt with war in Eastern Ukraine, will be an opportunity for the gallery to celebrate the beauty and strength of Ukrainian culture in an uplifting way and to introduce a rhetoric that stands apart from desperation and loss.
All communication has been carefully transcribed into Ukrainian and the artists who are featured are still currently living and practicing in the Ukraine. When faced with the challenge of getting the artwork out of the country given the permits required and the time constraints that arose around unpredictable transport methods it became clear that the exhibition may not be able to go ahead as planned. Facing this standstill, Polina set out a personal goal to raise the funds needed to transport the work herself. Having raised £1000 in only three days she has now undertaken the 50 hour drive to and from the Ukraine with a friend. Armed with a camera and a bag of school books she will donate to refugee children, Polina will be making the very personal journey back to Lviv where she will be collecting the work of 6 different artists.
For more information and to register click on "buy ticket".
×
SUBSCRIBE
Receive our digest once a week with quality Russian events and articles
SUBSCRIBE
Receive our digest once a week with quality Russian events and articles