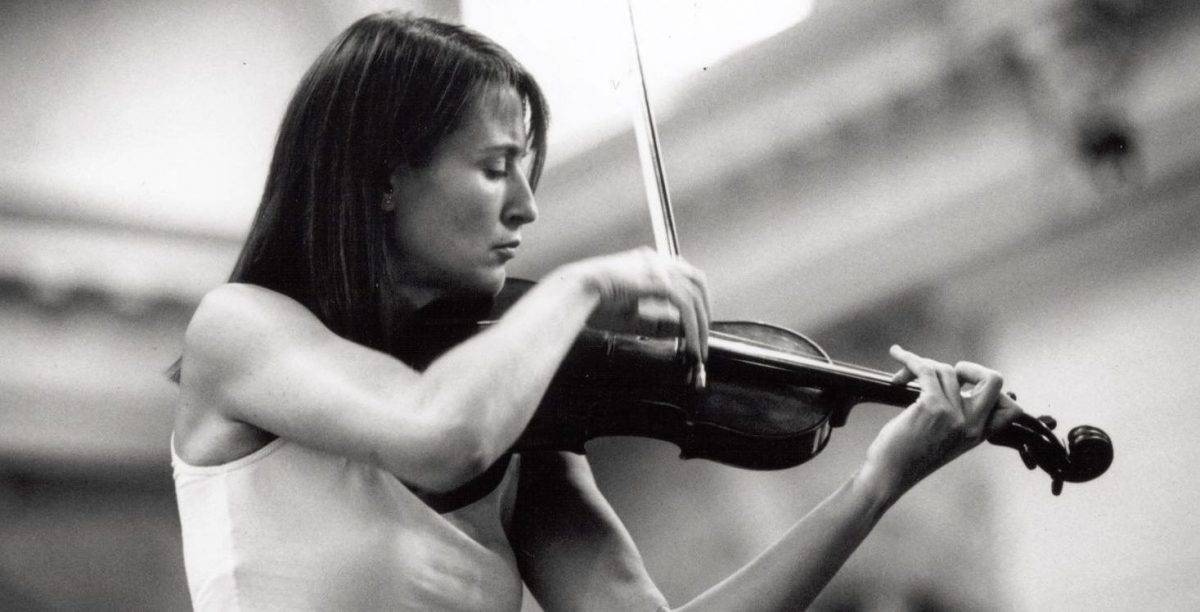 Viktoria Mullova in Violin Recital
Throughout the varied career of the charismatic violinist, Bach has remained a constant. Here she combines his music for solo violin with similar pieces, including examples by Dai Fujikura, Sir George Benjamin, and her son, as well as Prokofiev's major sonata (1947).
Moscow-born Viktoria Mullova's extraordinary talent captured International attention when she won the 1980 Sibelius Competition in Helsinki and the Gold Medal at 1982 Tchaikovsky Competition which was followed in 1983 by her dramatic and much publicised defection to the West.
Programme
Bach
Partita No. 1 in B minor for solo violin BWV1002
I. Allemande
II. Double
Dai Fujikura Line by line
Bach
Sonata No. 3 in C for solo violin BWV1005
III. Largo
IV. Allegro assai
Sir George Benjamin 3 Miniatures for solo violin
Bach
Partita No. 1 in B minor for solo violin BWV1002
VII. Tempo di Borea
VIII. Double
Misha Mullov-Abbado Brazil
Bach
Sonata No. 1 in G minor for solo violin BWV1001
III. Siciliana
IV. Presto
Prokofiev Sonata in D for solo violin Op. 115
Bach
Partita No. 2 in D minor for solo violin BWV1004
V. Chaconne
Performer
Viktoria Mullova violin
SUBSCRIBE
Receive our digest once a week with quality Russian events and articles