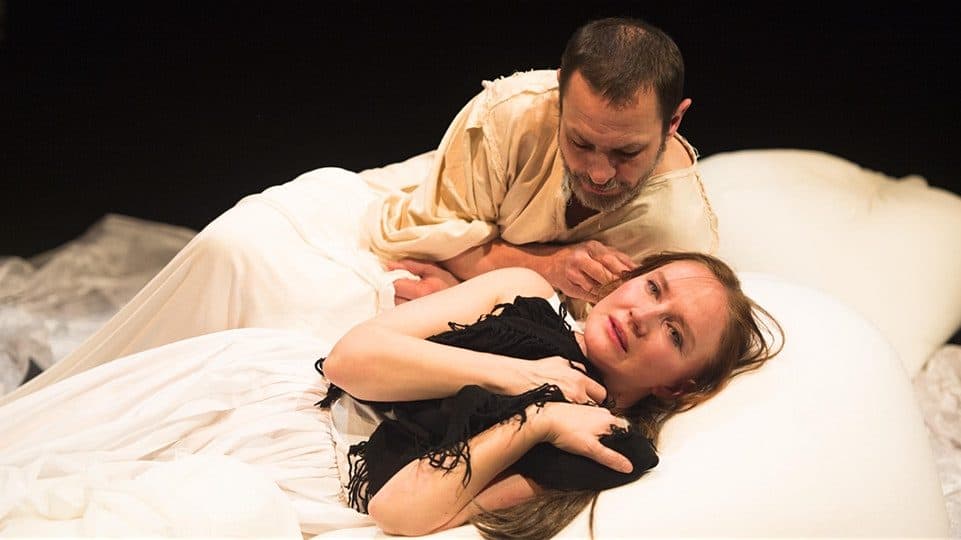 Xameleon Theatre: play 'Love in a Nutshell'
London based Russian theatre company Xameleon Theatre is reviving its previously sold-out show 'Love in a Nutshell' after Anton Chekhov.
The show is a stage adaptation of Anton Chekhov's short stories exploring love and relationships between people. Recognisable and timeless sketches of everyday life from the pen of one of the most beloved Russian playwrights come together in a humorous and at the same time touching performance. Ironic, visceral, hilarious and sad – such is the prism of life to Chekhov and such is our show.
Performed in Russian with English subtitles
Duration: 2 hours 15 min (incl. interval)
Recommended age 12+
Cast: Vadim Bogdanov, Oleg Sidorchik, Irina Kara, Vlada Lemeshevska, Oleg Hill, Zhenya Leverett, Alexey Averkin
Director: Dmitry Turchaninov
Light: Yuri Galkin
Producer: Vlada Lemeshevska
×
SUBSCRIBE
Receive our digest once a week with quality Russian events and articles
SUBSCRIBE
Receive our digest once a week with quality Russian events and articles