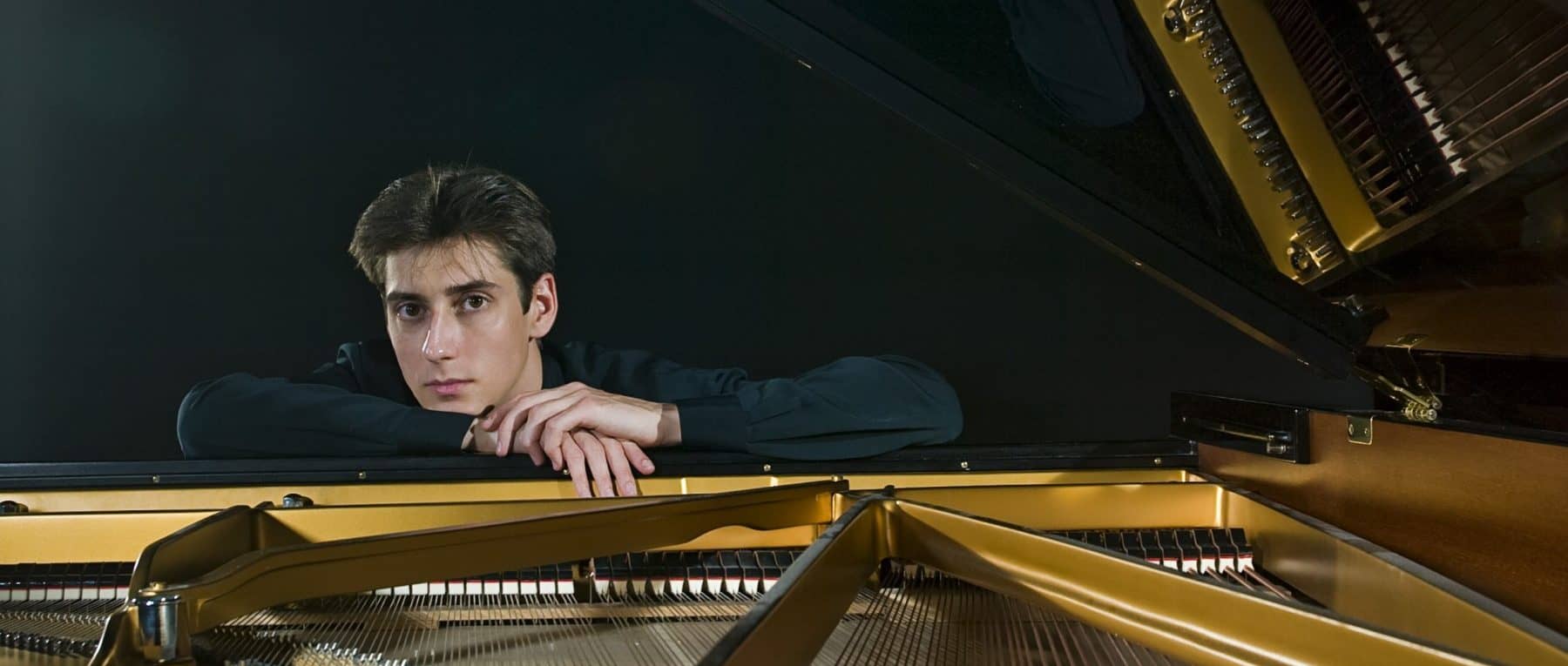 Yevgeny Sudbin Piano Recital
Tue, 03 December
7 : 30 PM
Hailed as 'a pianist of uncommon sensitivity and refinement' (The Independent), Yevgeny Sudbin makes a welcome return.
His recital is one of high musical emotion and drama, including his own transcription of Tchaikovsky's sumptuously Romantic 'fantasy overture' for Romeo and Juliet.
Night music sets the mood in the second half of the programme.
Tchaikovsky's Nocturnes Op.10 No.1 and Op.19 No.4 were composed shortly after the first version of the Romeo and Juliet Overture.
The first is quietly sensual and the second rather more melancholy in mood.
Scriabin's Nocturne for left hand – written after he temporarily lost the use of his right hand following injury – is a technical tour de force.
Ravel's dark 'fantasy' suite Gaspard de la Nuit was inspired by a book of poems and drawings by French writer Aloysius Bertrand.
The book's themes of dark magic, ill-fated lovers, death and nightmare are persuasively captured by Ravel in this revolutionary and fiendishly virtuosic work.
Programme
D. Scarlatti Sonatas to be announced
Tchaikovsky Fantasy Overture, Romeo & Juliet arr. Sudbin for piano
– Interval –
Tchaikovsky
Nocturne in F (Andante cantabile) for piano, Op.10 No.1
Nocturne in C sharp minor, Op.19 No.4
Scriabin Nocturne in D flat for the left hand, Op.9 No.2
Ravel Gaspard de la Nuit
Performers
Yevgeny Sudbin piano
SUBSCRIBE
Receive our digest once a week with quality Russian events and articles