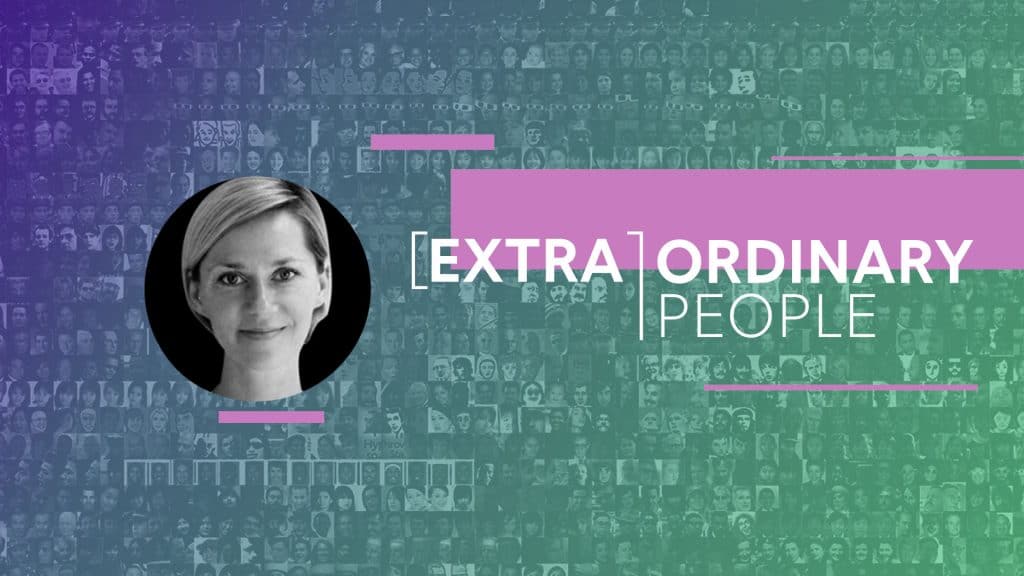 [Extra]Ordinary People: Zhenya Mineeva
14 March, 2019
Afisha.London presents new series about exciting people we met and would love to tell you about. These are truly extraordinary people; people of passion and faith. Series [Extra]Ordinary People tell stories of those Londoners who, apart from their main occupation, have unusual hobbies or passions that benefit the Russian-speaking community in the UK and build the bridge between two cultures.
Zhenya Mineeva
Hometown: Moscow
In London: 12 years
Education: Sustainable Value Chains, University of Cambridge; Media Studies, Pomona College (California), Moscow State Pedagogical University
Main occupation: Director of Communications (UK and Europe) at Change.org
For soul: BEEN – accessories made from recycled waste
Interesting fact: as an experiment spent one year (2017) without purchasing anything (clothes, shoes, souvenirs, accessories etc.). Drove through more than 20 countries – from Netherlands to India – in 7 months.
On main occupation
I've been here for quite a while now – 12 years. And even before that I used to come to London for work. At some point, I got an offer to continue working for BBC here and I moved. I've always had this problem with journalism: I used to write or tell about people who do something significant, but I've always wanted to be that person who does instead of the one who tell about them.
In 2012, when I was on maternity leave with my first daughter, my English friend sent me an audio saying: «I interviewed this Russian – you probably know her!» I switched it on and it was Natalya Vodyanova. Of course I've heard about her. But to be honest, when you work in political news journalism, combination of words «supermodel – charity» don't really seem serious – which is a stupid prejudice. I started listening to that interview and was sobbing by the end – so sincere, smart and substantial it was.
Then I went on her website and realized they need help – no one was really taking care of the website back then. I emailed them offering my help as a volunteer and it turned out they were looking for a director of communications. In a couple of weeks, I was already in Natalya's car and she said: «Zhenya, you know we need you more than BBC does». I ended up working as a global communications' director in their fund. Was responsible for the rebranding, all international and Russian press, covering events, speechwriting, website, digital, Natalya's interviews – all that. Natalya is amazing, I love her.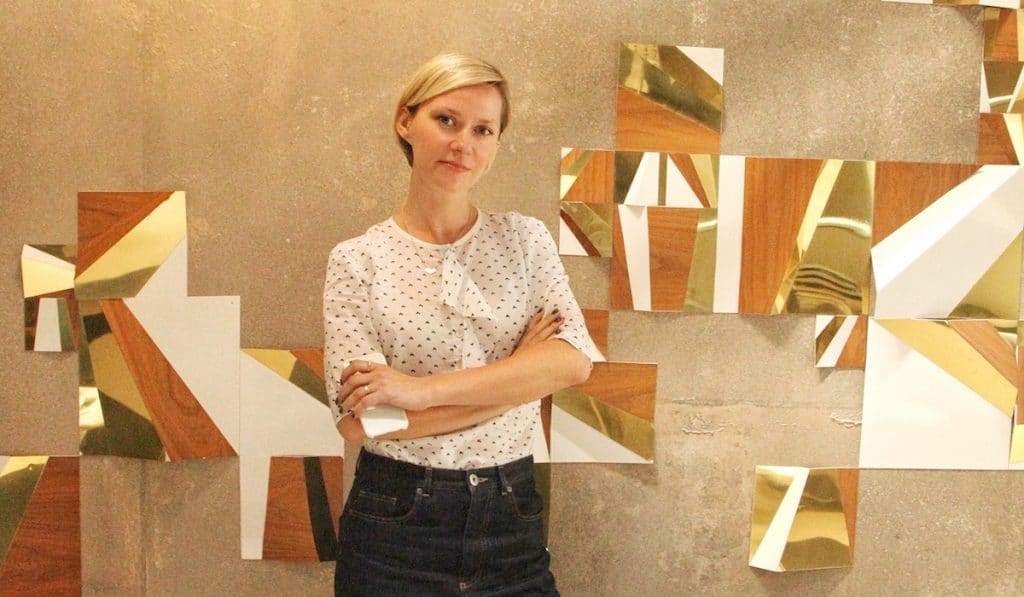 On founding BEEN
I call BEEN a «trashy brand» as a joke. Almost two years ago I watched a documentary of one British journalist called «Hugh's War on Waste». There's an episode about disposable coffee paper cups. Everyone thinks you can just throw them in the right bin and they'll be recycled. But because of the plastic film inside the cup the whole flow of the processed material is polluted. Almost no one takes care of it and only in the UK there are millions of cups being processed.
I had a feeling: okay, I'm a part of this problem, I love coffee. Following my journalistic habits, I started texting and calling everyone to find out why those cups cannot be recycled and got very interested in recycling in general. I needed a scientific base to figure all this out. So, I went to Cambridge and graduated in Sustainability.
The idea of my brand is to make «candies» out of those things that do not get recycled very well. These days I'm developing three product lines: purses made from the leather industry wastes and plastic bottles recycling, notebooks made of processed coffee cups and accessories made of the mobile phones' wastes. But I have 150 million more ideas I haven't got time to start with yet.
BEEN's idea and social impact
BEEN's idea is that all those things used to be something else. As an ex-journalist, I see some kind of storytelling here. For example, the lining of this purse is made from plastic bottles.
For me this project is very exciting. You create something out of nothing and you can hold it in your hands. After years of working in media, this feeling is incredibly thrilling! But the social aspect is also very important to me: I want people to think of where products come from and – more importantly – where they go afterwards. By the way, in 2017 I did a break in consumer's behavior – didn't buy clothes, shoes, accessories. As many people in their 30s, I have enough. That's why I also say: «Don't buy my purses if you don't need one! » Just think of how many things we buy! So much nonsense, especially when traveling: souvenirs, t-shirts, slippers. Then you start to think whether you need it or not, how and where it was made, how much waste in general you produce… That was a great detox, I recommend you, even if it's for a couple of months!
If coffee cups will start getting recycled, I will be happy and close this line. If there won't be leather industry wastes, we will find something else! In the future can collaborate with other recyclers, designers, artists…
I think that the product you create – out of waste or not – should organically enter people's lives, so that they would buy it just because it's cool. At the same time, we have to understand that this purchase made a certain impact in reducing the number of disposable cups in the world. It's a small detail, maybe it won't change the world, but maybe it will change something in someone's head.
×
SUBSCRIBE
Receive our digest once a week with quality Russian events and articles
SUBSCRIBE
Receive our digest once a week with quality Russian events and articles