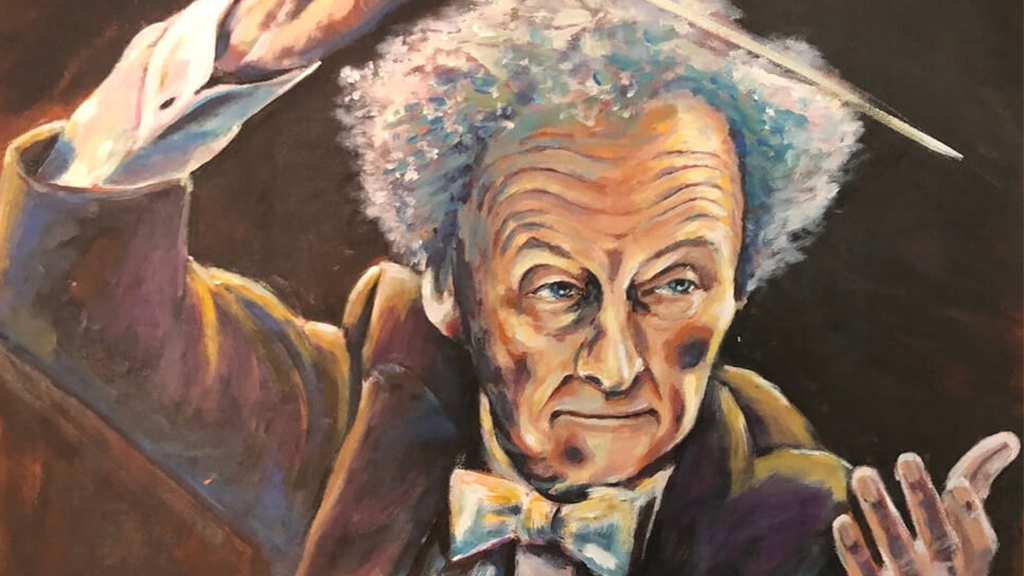 Union of classical music and visual art at Fermata Festival
From 25 to 27 June, St Cuthbert's Earl's Court will host classical music concerts as part of the Fermata Festival from ChamberMusicBox. The festival will be accompanied by an exhibition of artworks created by musicians during the pandemic, which can be purchased offline and online. The unique event showcases the sheer talent, resilience and resourcefulness of professionals facing unexpected challenges.
As a part of the 2021 Kensington and Chelsea Art Week ChamberMusicBox presents a unique event — a three-day festival of classical music and visual art. As part of Fermata Festival four live concerts will take place at St Cuthbert's Earl's Court next to an exhibition of 100 artworks created by musicians during quarantine, when concerts were banned. The idea of the festival was born during lockdown, when musicians found themselves in drawing and began posting their artworks on the Internet. ChamberMusicBox Artistic Directors Yuri Kalnits and Yulia Morneweg decided that these works deserve more than just likes on social media. This is how an incredible exhibition, curated by the famous gallery owner and arts consultant Alan Kluckow, was conceived.
Follow us on Twitter for news about Russian life and culture
The festival will open on June 25 with an evening concert by ChamberMusicBox, led by its Artistic Director and two-time Diapason d'Or-winning violinist Yuri Kalnits performing Strauss' Sextet from Capriccio and Tchaikovsky's Souvenir de Florence. On June 26, there will be a free Community Concert, open to anyone in the local community who enjoys music and art, particularly children. Guests will be able to not only listen to music but also to draw during the concert. In the evening, Misha Mullov-Abbado, a young talent of the UK jazz scene and a former BBC New Generation artist, together with his The Misha Mullov-Abbado Group will perform works of his own composition. The festival will close on June 27 with a solo evening recital by Raphael Wallfisch, one of the most sought-after cellists on the international stage today, where he will perform Johann Sebastian Bach's Cello Suites No. 1 — No. 3.
An hour before the concerts on June 25 and 27, guests will have an opportunity to participate in a panel discussion and a Q&A session with exhibiting artists. The exhibition will be open to visitors from 12 to 6 pm. For more details and to buy tickets visit the official website.
Cover photo: by Carolyn Dobbin (ChamberMusicBox)
---
Read more:
Russian music at BBC Proms 2021
Anna Karenina: a Russian classic reimagined in Britain
×
SUBSCRIBE
Receive our digest once a week with quality Russian events and articles
SUBSCRIBE
Receive our digest once a week with quality Russian events and articles