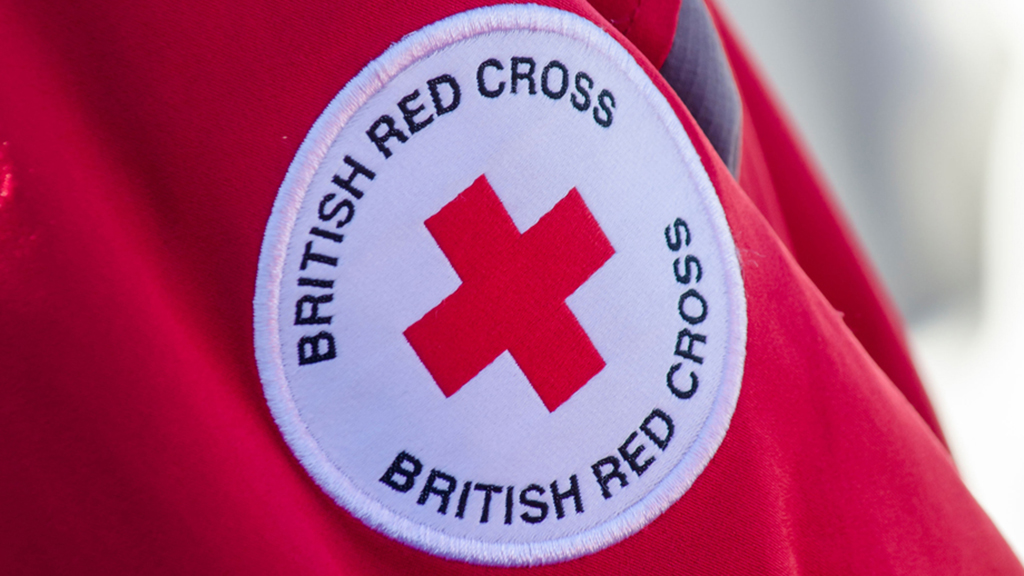 How to provide humanitarian aid to Ukraine?
Today it is very difficult to hide emotions, to stay away. Each of us, despite the fact that we are physically thousands of kilometers away from the conflict, feels an impossible heaviness, fear and shame for what is happening. Currently, there is war in Ukraine, and its people, to the best of their ability, support local hospitals and the armed forces. Together with charity funds, we can help people affected by military conflict by raising money or sending essentials. We present a list of organisations that provide humanitarian aid to Ukraine.
Afisha.London position was, is, and always will be — no to war and aggression.
Demonstrations took place in Great Britain and other countries in connection with the latest military events on the territory of Ukraine. Every day in Trafalgar Square, Downing Street and at the Russian Embassy in the UK, people call for peace and demand an end to the war. Against the background of the actions, the collection of humanitarian aid to Ukrainians, affected by the conflict, also began.
We remind you that in such situations, you should be careful and vigilant: check the sources to which you transfer money. History shows that scammers do not miss the chance to cash in on someone else's grief. We have compiled a list of trusted sources where you can transfer funds, knowing that they will go exactly to those who really need them.
At present, thanks to volunteer centers and the support of people, a large amount of humanitarian aid has been collected. But there are not enough volunteers to sort and deliver it, and therefore the collected aid can accumulate at the border and be delivered to destinations with a delay. Therefore, it is preferable to help with cash donations to special funds that have established logistics: they can quickly purchase and deliver essential items to specific places.
Let's stay human and support each other in this situation of human grief regardless of nationality!
Follow us on Twitter for news about Russian life and culture
---
British-Ukrainian Aid
The organization is raising funds that will be used to purchase essentials, medicines, first aid kits, transportation services and other immediate support. The foundation works closely with charitable and non-governmental organizations in Ukraine that deliver medical and humanitarian aid directly to those in need. You can provide support here.
Association of Ukrainians in Great Britain Limited
The foundation works with accredited and registered Ukrainian charities to provide medicines and medical services, food, hygiene items, warm clothes and other critical assistance to those in need. You can provide support here.
Ukraine Humanitarian Fund
Donations to this fund will help humanitarian non-governmental organizations and UN agencies in Ukraine support the most vulnerable groups of the population and provide them with the necessary food, water, shelter and other basic assistance. You can provide support here.
Fundraising for the Armed Forces of Ukraine
The National Bank of Ukraine opened a special account to raise funds to support the Armed Forces of Ukraine. The account accepts multiple currencies. International partners and donors can make transfers both in foreign currencies (dollars, euros, pounds sterling) and in hryvnias. You can provide support here.
Red Cross Society of Ukraine
Volunteers and employees of the Red Cross of Ukraine provide first and humanitarian aid to all victims. All funds will be used to help those in need affected by the armed conflict, blood collection, mobilization of volunteers and resources, emergency events. You can provide support here.
Fundraising of the European Bank for Reconstruction and Development
The organization raises funds for emergency supplies, medicines and medical equipment. A team of volunteers is currently liaising with the Ukrainian national healthcare system and verified local NGOs on the one side, and with suppliers that can address these needs on the other side. The current focus is on first aid. Critical supplies to be secured at the next stage include portable ventilators, patient monitors, defibrillators, ultrasound diagnostic devices, first aid kits and emergency surgery equipment. The European Bank will be double matching anything you donate up to £120,000. You can provide support here.
UNICEF Ukraine
UNICEF is scaling up life-saving assistance to children and families at risk. The organization provides affected families with water and food, medical services and supplies, hygiene items and other humanitarian support. You can help here.
Cook for Ukraine
The UNICEF initiative called #CookForUkraine aims to raise awareness of the humanitarian crisis the world is currently facing. This is a fundraiser for children and families from Ukraine who have left their homes or need support within the country. Join the movement! Read about the rules of participation here.
---
ПОМОГАЕМ УЕХАТЬ
Telegram channel with information for Ukrainian refugees and for those who want to donate. The project is carried out by journalists, activists and politicians free of charge. The organizers keep in touch with the Ministry of Foreign Affairs Republic of Poland, activists and volunteers from Romania, France, Austria and Georgia. Telegram channel, Instagram profile with progress reports, website with information.
---
White Eagle Polish Club
The Polish сlub in London is collecting humanitarian aid to refugees from Ukraine arriving in Poland. They accept clean clothes, bedding, sleeping bags, hygiene items, new clean shoes. Volunteers are also welcome. The list of required items is updated periodically. Donation time, address and other details can be found here.
The Ukrainian Social Club
The organization has published a list of required items, it can be found here. Address and contact for communication.
Oblique Beauty House
There is a collection point for basic necessities. Baby food and bottles, nuts, dried fruits, protein bars, hygiene items, warm clothes, sleeping accessories, medicines, electrical appliances, toys for children are required. It is necessary to sign the parcel in English and Russian. The car will be sent to Ukraine on Thursday, March 3, and Saturday, March 5. Donation time, address and other details can be found here.
Smartroom Storage and Moving
The organization is looking for volunteers to coordinate humanitarian aid to refugees in London. Details.
A young woman from the UK independently organized a fundraiser to support local volunteer efforts in Ukraine. She knows the volunteers personally — they are her brother and a close friend. Therefore, the direction of funds to trusted people is encouraging that the help will reach its destination, and the young woman will personally report for the use of the money. First of all, purchase medicines for hospitals in Kherson and products for orphanages in Kherson and Kyiv are needed. You can provide support here.
There are also many other groups and initiatives on Facebook that have decided to independently support the victims in Ukraine. If you want to contribute, you can find them on the social network by keywords. They usually collect essential items and send them by transport. Here is a sample list of things:
"Army" list:
first aid medical kit;
pain killers;
hemostatic tourniquet;
device for lung ventilation;
sleeping bags;
slipping pads;
camping pillow;
headlamps or flashlights;
lantern;
long lasting food, tins, protein bars, dry food.
"Refugees" list:
food and drink (energy bars, non-perishable baby food, instant tea and coffee);
warmth and shelter (socks, water proof jackets, blankets);
connection and tools (portable charger);
medication and hygiene (baby nappies, soap, toothpaste and tooth brush, female personal hygiene, medical first aid kits).
Remember that every donation matters, no matter how big or small it is. No war!
---
Read more:
Elizabeth Taylor: love affair with jewellery
In March Ballet Icons Gala will be held in London
×
SUBSCRIBE
Receive our digest once a week with quality Russian events and articles
SUBSCRIBE
Receive our digest once a week with quality Russian events and articles