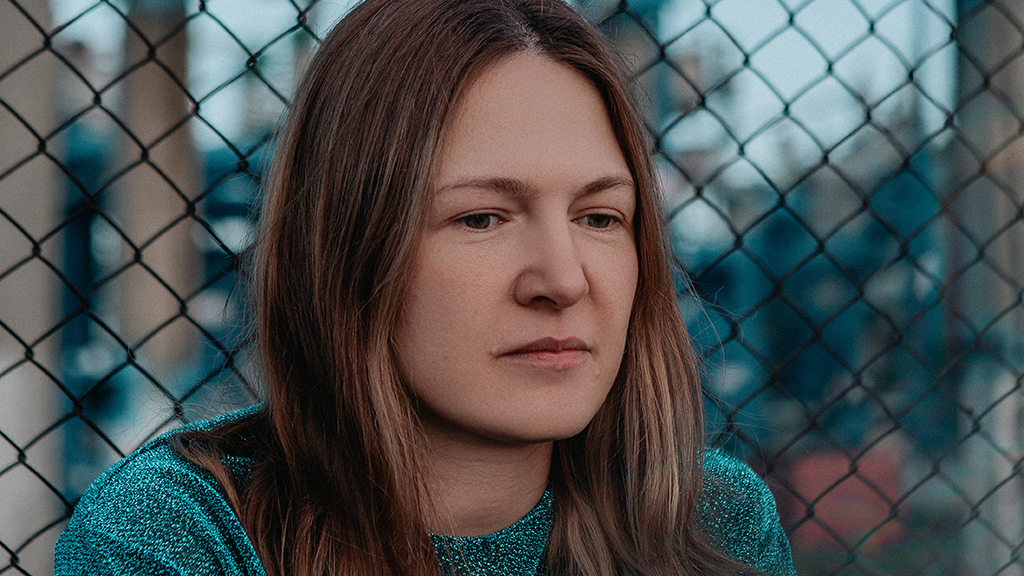 Elena Sakharova: an artist whose work reflects the desire for tenderness
Almost every one of us dreams of great and bright love, a reliable person nearby and tenderness that overcomes all adversity. The hero of this Afisha.London material is Elena Sakharova, an artist who in her works expresses the desire for a tender attitude of people towards each other, the thirst for love and unattainable intimacy.
Elena Sakharova has a professional education, having graduated from the State Peoples' Friendship University of Russia (Moscow) in 2005, then the Artistic School of Painting (Voronezh) in 2013. She has developed her artistic skills and worked at her artistic practice in Art School "Concept" where she was taking part in the painting workshops of Mika Plutitskaya, and in Art School "Process" where Elena was painting at Katya Granova's workshop.
"Having been raised in an intellectual family in a very small Russian town of the Volgograd region, Elena Sakharova has become charismatic and attentive to the inner sense of a self-artist who researches her socio-cultural position in the modern society and her interest in the phenomena of ostracism and subcultures. Her works are extremely intimate and touching", — said Alisa Lisovskaia, a curator of the recent international exhibitions Solution for the future and No words, in which Elena took part in.
As Elena Sakharova describes her style, she is attracted by the very process of applying paint to the surface which fascinates her in a way how the material itself can become nostalgic, since this medium is closely connected with history.
As an emerging artist, Elena Sakharova has recently gained a reputation in the Russian art community by participating in different team exhibitions: See the results (2021) in the gallery Kunsthalle Nummer Sieben in Saint Petersburg, Female Gaze (2021) in the Galerie am Roten Hof in Wien, Austria, and Obsession, trauma and impossible love (2021) in Artservatory in Khabarovsk, Russia.
In her art, she is researching the way the artist finds her place outside of the system, looking for the different ways of social strata representations. This year's exhibition Obsession shows the works of Elena Sakharova who dedicated her art to the study of obsessive repetitions in artistic practice.
"The series of works by Elena Sakharova called Obsession which is made of oil and modern mediums, represents an image of one motif on several sheets of paper. This motive, repeated both figuratively and conceptually, is rose petals according to the artist. However, looking at these works, it should be clear that the artist's painting practice is rooted in the direction of abstract expressionism and informalism. The painted elements in the drawings are made in a rather free manner. This allows a viewer to understand the nature of the work, which has no completion, and the canvas has no boundaries, so the number of repetitions of the same pattern can be countless. The abstraction made with the help of gesture is clearly visible in the works of Pollock and de Kooning, who demonstrated spontaneous movement through seemingly chaotic signs. Pollock allowed his mood to determine the color, direction and location of the paint he sprayed on the canvas which was lying on the ground. It might have seemed that he had just stepped back and poured the paint on the canvas, but every movement of the jar or brush was done purposefully as well as the image of the petals. Decades later, modern painting through the works of such artists as Sakharova introduces new ways to comprehend this practice.
Follow us on Twitter for news about Russian life and culture
The image of rose petals refers to the artist's personal feelings and impressions. Where did the petals come from? They are created as an impression from photographs or real-life experience, where such a picture appears: an empty highway on which rose petals are randomly scattered. They arose not just like that, but as a result of some lively meeting or situation: in other words, something was happening on this road. Their presence is as random as the image (location) on a piece of paper. The unintentional appearance of rose petals on the road speaks of our fragile and fleeting component, which is inherent not only in flowers, but also in life itself", — Juliet Sarkisian, an art historian and art critic.
Since the last year, Elena has collaborated with another artist Olga Sorokina, both are working in similar artistic practices, focusing on the approach of repetitions in the process of art production. Their series of works were presented at the recent exhibitions in galleries Kunsthalle Nummer Sieben and Artservatory, where Elena commented on her artworks: "Lately I've been drawing something that looks like flower petals. To me, it's about my obsessive desire for a tremulous, tender relationship between people to each other. And sometimes it looks like scattered buttons. I interpreted this image as a process of gaining freedom", — says Elena Sakharova, talking about the attempt to express the painful alienation, thirst for love, and the desire for unattainable intimacy.
---
Read more:
Composer Pyotr Tchaikovsky in London: impressions, recognition and success
Armenian Film Festival from Klassiki
×
SUBSCRIBE
Receive our digest once a week with quality Russian events and articles
SUBSCRIBE
Receive our digest once a week with quality Russian events and articles