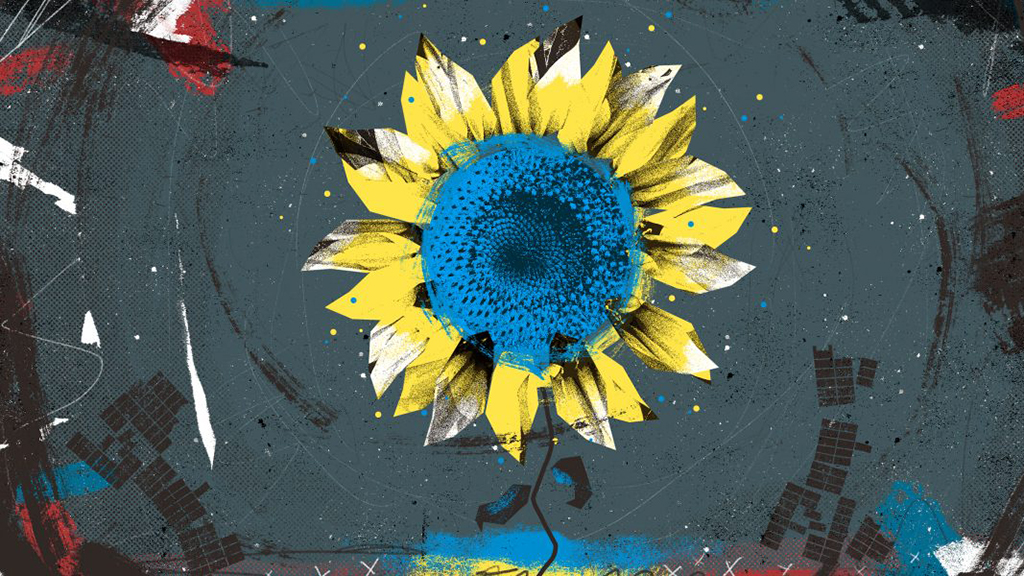 Solidarity action in support of Ukrainian children will be held in London
On July 31, a solidarity action in support of Ukrainian children will be held in London, where the Sunflowers of Peace project will be shown for the first time. Afisha.London magazine tells you how to take part in the action, and also shares details about the artist who created the huge panel.
On July 31 at 1:30 pm, after the concert of the Ukrainian Orchestra of Freedom at the Proms festival, the Join Hands for Ukraine solidarity action will take place in support of Ukrainian children. Everyone is welcome to form a human chain around the Royal Albert Hall.
At the entrance to the concert hall, for the first time, you can see the 200-meter panel Sunflowers of Peace by the Australian artist Janno McLaughlin, in the creation of which 9,000 people from 16 countries participated. They sent pieces on the theme of sunflowers, peace, love and solidarity from around the world for five months. After installation in London, the panel will travel to Warsaw, Madrid, Berlin and Kyiv in August and to Venice later on.
Janno met Ukrainian children during the pandemic: she was invited to become a member of the jury for a children's drawing competition. Having learned about the war in Ukraine, she could not stay away.
"My panels can be used in different ways: to drape ruined buildings, to decorate kindergartens and schools, to make installations in parks and museums. The sunflower always reaches for the sun, and Ukrainian children do not need war, but blue skies and sun. Let these children see our sunflowers and know how many caring people there are in the world," says the artist.
Cover photo: Nate Kitch
Follow us on Twitter for news about Russian life and culture
---
Read more:
A patriot in exile, or the star and the death of Boris Berezovsky
A short guide to being a happy parent of a happily multilingual child
"Dmitry", production based on unfinished play by Schiller, will be shown in London
×
SUBSCRIBE
Receive our digest once a week with quality Russian events and articles
SUBSCRIBE
Receive our digest once a week with quality Russian events and articles