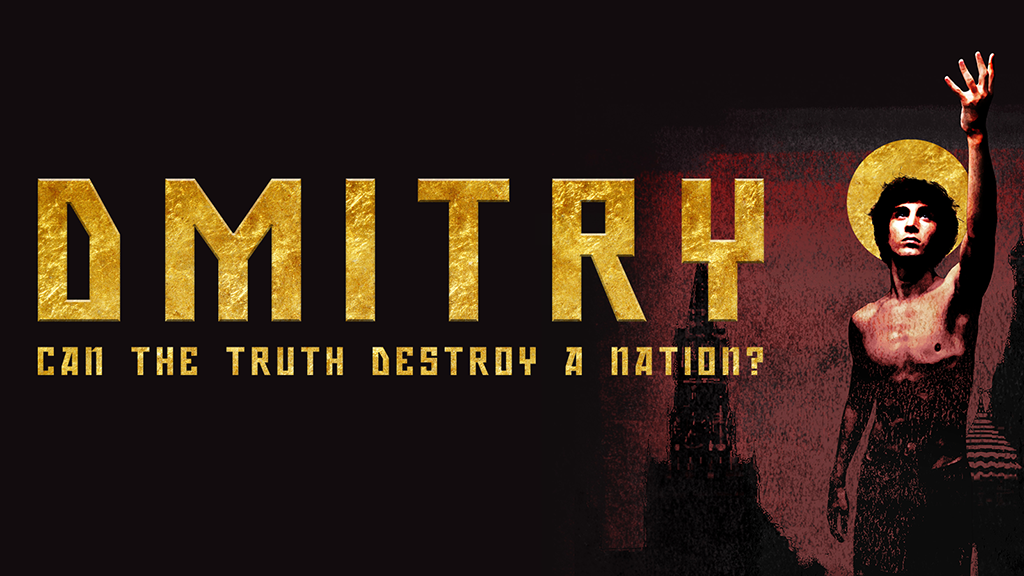 "Dmitry", production based on unfinished play by Schiller, will be shown in London
From September 29 to November 5, at the Marylebone Theatre, the audience can see the production of Dmitry, created by Peter Oswald and Tim Supple based on the unfinished play Demetrius by Friedrich Schiller. Afisha.London magazine details the new theatre, production, its creators, and historical background.
The Marylebone Theatre is London's newest intercultural space, once known as Rudolf Steiner House. The theatre has undergone a significant renovation, now a versatile contemporary space that boasts a rich program of theatrical performances, concerts, dance events, and poetry evenings.
Follow us on Twitter for news about Russian life and culture
The basis for the production of Dmitry was Friedrich Schiller's play Demetrius, which remained unfinished after the playwright's death in 1805. The play's main character is False Dmitry I, who considers himself the son of Ivan the Terrible and decides to seize the throne with the help of the Poles. Unlike historical events about an impostor who pretended to be Tsarevich Dmitry, who died in Uglich, Schiller's hero is sincerely convinced of this. He is only a weapon in the hands of Boris Godunov's enemies.
Inspired by the actual events of the early 17th century, Dmitry is a timely exploration of the historical and tragic conflict between the leaders of Russia and the West, which undoubtedly took on a new context after the events of February 24.
"Dmitry is a gripping rollercoaster ride through the battles and intrigues of the 17th century right to the heart of the politics of our times. It pairs our greatest living verse dramatist, Peter Oswald, with the internationally acclaimed director Tim Supple while drawing on the vision and inspiration of the incomparable Friedrich Schiller", — comments Artistic Director of Marylebone Theatre Alexander Gifford.
Dmitry was directed by Tim Supple, a former director of London's Young Vic Theatre, who has worked at the National Theatre, the Royal Shakespeare Company, the West End of London, and internationally. His famous multilingual Indian production of A Midsummer Night's Dream has traveled worldwide. Other notable shows include One Thousand and One Nights at the Edinburgh International Festival, Coriolanus with Kenneth Brannagh and Judi Dench, and most recently The Tempest in Beijing. Tim Supple has received numerous awards, including Olivier Awards, BAFTA, Evening Standard, Time Out, TMA, Herald Angel (Edinburgh International Festival), Dora (Toronto), and Yapi Krede Afifi (Istanbul).
"I can think of no more thrilling prospect than to open a new theatre space in London with a new play by the exceptional Peter Oswald. That this play should resurrect an unfinished work by Schiller and shine a brilliant light on a most urgent concern of the modern era is a further miracle. How daring to defy the challenges of our time and open a theatre with a verse drama that reaches back through the lens of a European master to grasp the intractable and thorny question of how it is that Russia and the West are locked in such a deadly embrace, and how it might be possible to transform bloodshed into kinship", — says Dmitry Director Tim Supple.
Dmitry was written by Peter Oswald, widely regarded as one of Britain's most daring and innovative playwrights. He has written over 25 plays staged at Shakespeare's Globe, National Theatre, Apollo Theatre, Lyric Studio, Gate Theatre, Finborough Theatre, and many other venues. He was a regular playwright at the Globe from 1998 to 2005, and his Phyllida Lloyd-directed version of Schiller's Mary Stuart moved from the Donmar Warehouse to the West End and Broadway. Oswald specializes in plays written in verse, combining his deep knowledge of classical literature and dramaturgy with a keen contemporary sense.
from September 29 to November 5
Cover photo: Marylebone Theatre
---
Read more:
Digital artists who assume imagined identities are now shaping our reality
Artists and poets who comprehend the human soul
Dancer Valerie Kosnevich: "The main thing for me is to remain a human"
Array ( [related_params] => Array ( [query_params] => Array ( [post_type] => post [posts_per_page] => 5 [post__not_in] => Array ( [0] => 88769 ) [tax_query] => Array ( [0] => Array ( [taxonomy] => category [field] => id [terms] => Array ( [0] => ) ) ) ) [title] => Related Articles ) )
×
SUBSCRIBE
Receive our digest once a week with quality Russian events and articles
SUBSCRIBE
Receive our digest once a week with quality Russian events and articles