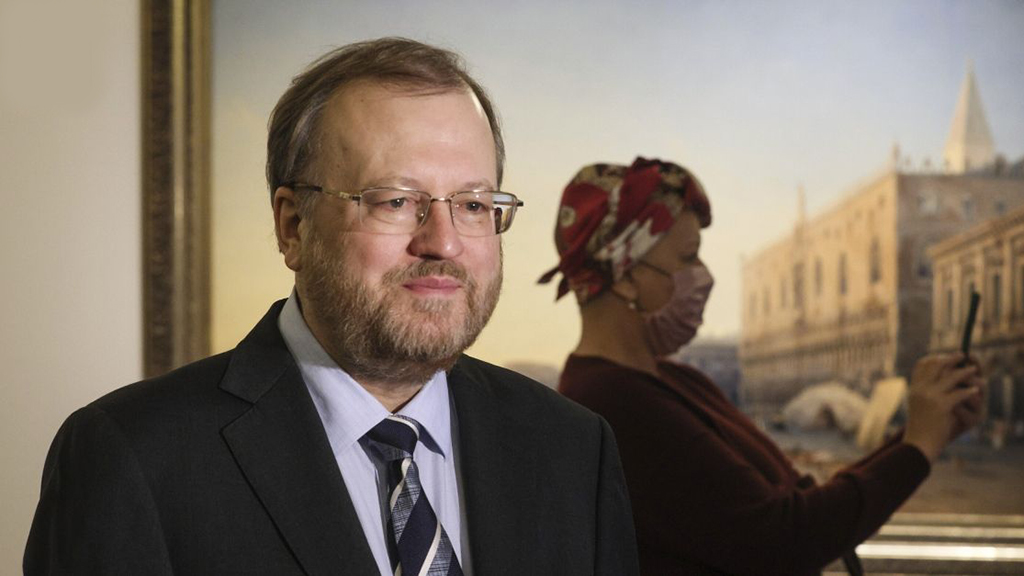 In memory of William McDougall, founder of the auction house of Russian art
On August 25, at age 67, William MacDougall passed away. He was the founder of the largest auction house in the UK, which specializes in Russian, Ukrainian and Eastern European art. The editors of Afisha.London magazine mourns with the family of William McDougall and in memory of him talk about the outstanding auction house.
McDougall came to Russia at the end of the Soviet era, influenced by his family's ties to the country. His grandfather, Alexander Chuhaldin, was a famous violinist at the Bolshoi Theatre. Later, Chuhaldin moved to Canada, where he became the Canadian Broadcasting Corporation Orchestra conductor. Other McDougall relatives continued to live in Russia.
Follow us on Twitter for news about Russian life and culture
William came up with the idea to open an auction house with his wife Katherine. They didn't have that experience, but they had an idea of what the ideal auction house should be like because they were art collectors. But, more importantly, they understood Russian art and loved it passionately.
"William loved figurative, traditional 19th- and turn-of-the-20th-century-Russian art. He loved [Ilya] Repin, [Mikhail] Nesterov, [Ivan] Shiskin." Catherine, William's wife, told The Art Newspaper.
Clients saw William as someone who "really loved Russian art and respected Russians" while some art dealers saw Russian art as a way to make money.
Although William was three-quarters Scottish, he "felt he was Russian in spirit" and became Russian Orthodox in later life.
Founded in 2004, MacDougall's became the first international auction house with offices in Moscow and Kyiv. It competes with the seasonal sales of Russian art at prestigious auction houses such as Sotheby's, Christie's and Bonhams.
Now MacDougall's is selling rare items to a new generation of post-Soviet collectors that emerged in the 1990s and 2000s. However, sanctions against Russia led to a reduction in the activities of the auction house.
Highlights of MacDougall's auction house:
Henryk Siemiradzki, Un naufragé mendicant — £915,000
Portrait of the Empress Catherine the Great by Dmitry Levitsky, with Letter from Catherine the Great to Count Piotr Aleksandrovich Rumiantsev on Vaccination Against Smallpox, 20 April 1787 — £951,000
Alexander Murashko, Female Portrait — £312,000
Ivan Khrutsky, Still Life with Fruit and Honeycomb — £222,750
Alexander Kharitonov, Trumpeters — £81,000
Oleg Tselkov, Two Still Lifes — £262,283
Cover photo: Gavriil Grigorov/TASS
---
Read more:
Leading auction houses Sotheby's, Christie's and Bonhams call off Russian art auctions
Elizabeth II and Russia: a visit to Moscow, a box for Yeltsin and the impressions of eyewitnesses
Mikhail Reznikovych: "Even now, in wartime, people visit the theatre"
Array ( [related_params] => Array ( [query_params] => Array ( [post_type] => post [posts_per_page] => 5 [post__not_in] => Array ( [0] => 90483 ) [tax_query] => Array ( [0] => Array ( [taxonomy] => category [field] => id [terms] => Array ( [0] => 843 ) ) ) ) [title] => Related Articles ) )
×
SUBSCRIBE
Receive our digest once a week with quality Russian events and articles
SUBSCRIBE
Receive our digest once a week with quality Russian events and articles