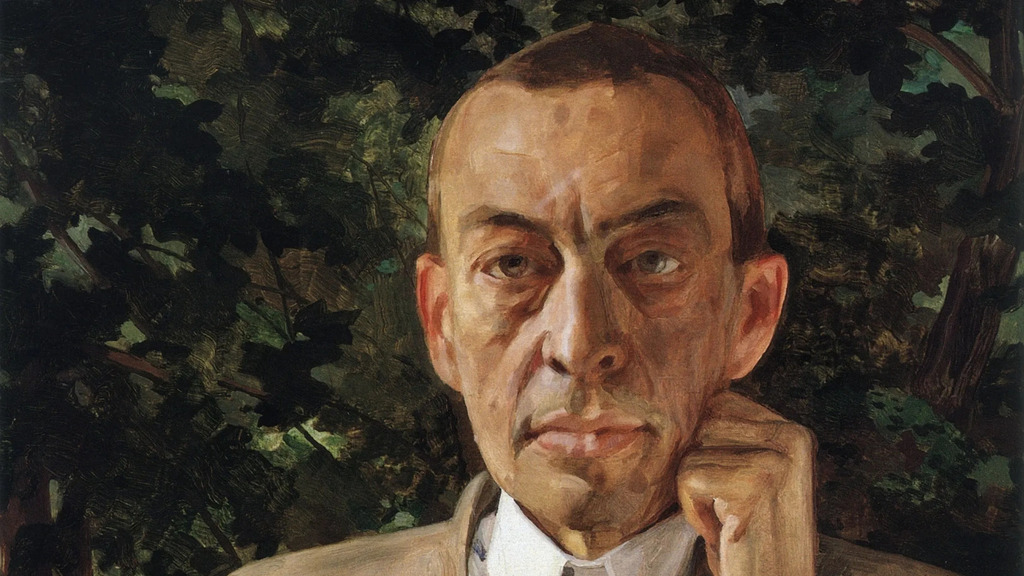 Where to hear Sergei Rachmaninoff's music in London
Sergei Rachmaninoff's compositions are instantly recognisable around the world, and it can be said with a fair degree of certainty that without his immeasurable contribution to music, our culture today would not have been the same. This year marks a memorable date – the 150th anniversary of Rachmaninoff's birth. In honour of the legendary composer, Afisha.London magazine compiled a list of concerts featuring his music that will take place in London over the course of the following month.
Sergei Vasilyevich Rachmaninoff was a brilliant composer, pianist and conductor whose outstanding achievements made him one of the global icons of Russian music. By combining principles of various schools and synthesising different genres, the composer created his own unique musical language, which inspires performers to this day. However, before his triumph, Rachmaninoff had to endure failures and hardships: not all of his compositions were well-received, and the Revolution forced him to flee Russia with his family and build a new life as an immigrant in the USA.
---
On 4 March, the London Philharmonic Orchestra will perform Rachmaninoff's orchestral suite Symphonic Dances, the composer's last work. The programme also includes Edvard Grieg's Piano Concerto and George Benjamin's Sudden Time.
On 7 March, pianist Viktor Maslov will give a concert at Leighton House as part of a series of solo performances showcasing the outstanding talents of young musicians. The evening's programme features Rachmaninoff's Op. 33 Études-Tableaux, excerpts from Leoš Janáček's On an Overgrown Path, and Igor Stravinsky's Firebird transcribed by Guido Agosti.
Read more: How Diaghilev's "Saisons Russes" influenced the European art world of the 20th century
A vibrant combination of works by the two renowned Russian composers will also be featured at Cadogan Hall on 14 March. This concert's programme once again includes Rachmaninoff's Symphony No. 2 as well as Stravinsky's ballet Agon.
The next day, on 15 March, famous pianist Evgeny Kissin will give a concert at the Barbican Hall. Kissin prepared a rich programme, which combines unexpected compositions – Chromatic Fantasia and Fugue by Bach, Mozart's Sonata No. 9 and Chopin's Polonaise in F-sharp Minor. The evening will close with Rachmaninoff's romance Lilacs, which he wrote in Ivanovka in 1902, two preludes and Études-Tableaux Op. 39.
On 17 March, two pianists whose talent has long been recognised on the international stage – the renowned Sergei Babayan and his pupil Daniil Trifonov – will perform at Wigmore Hall. The pianists will come together for a programme that includes Rachmaninoff's Suite No. 1 Op. 5 Fantaisie-tableaux, Suite No. 2 Op. 17, and Symphonic Dances Op. 45.
Photo: Part of Bain News Service Photograph Collection
Photo: Part of Bain News Service Photograph Collection
Elena Toponogova's concert at Conway Hall, which takes place on 19 March, boasts an impressive and intense programme. The pianist will perform compositions by Rachmaninoff, Glazunov, Stravinsky, Prokofiev, Silvestrov, and Medtner.
On 20 March, Wigmore Hall will host another solo concert dedicated to Rachmaninoff's music. This time pianist Nikolai Lugansky will perform 10 Preludes Op. 23, Variations on a Theme of Corelli Op. 42, and Études-Tableaux Op. 39.
A highlight of Wigmore Hall's rich event programme is a unique concert on 25 March. Pianist Lucy Parham will perform several compositions by Rachmaninoff, including Morceaux de fantasie Op. 3 and Étude-tableau in E flat Op. 33 No. 7. However, this concert will not only feature music: there will also be readings of Rachmaninoff's letters and personal notes by actor Henry Goodman, which will help construct a coherent narrative and tell the story of his life. Moreover, the programme includes music by renowned composers who influenced Rachmaninoff at different stages of his career: Pyotr Tchaikovsky, Aleksandr Skryabin, John Stafford Smith, and Fritz Kreisler.
Read more: Rudolf Nureyev: an emigrant, who became a ballet legend
On the same day, at St Mary's West Kensington, two London choirs will present Rachmaninoff's iconic but rarely performed All-Night Vigil (Vespers) – a monumental work for unaccompanied choir. Despite its ecclesiastical themes, this composition is rarely performed during church services as it is considered a relatively secular work. The concert's programme also includes pieces by Alexander Gretchaninov and Dmitry Bortniansky.
Last but not least is a concert that takes place on Rachmaninoff's birthday, 1 April, at Wigmore Hall. Scottish pianist Steven Osborne, who specialises in performing Rachaminoff's pieces and offering his own interpretations of the great composer's works, will present Piano Sonata No. 1 in D minor Op. 28, Étude-tableau in D minor Op. 33 No. 5, Prelude in G Op. 32 No. 5, and more.
---
These are just some of the highlights of London's rich concert programme for the upcoming month. More concerts and various cultural events can be found on our website.
Cover photo: portrait of S. V. Rachmaninoff (fragment) by K. A. Somov (Artchive)
---
Read more:
Anna Akhmatova in the UK: A Poetess, Muse and Femme Fatale
Composer Pyotr Tchaikovsky in London: impressions, recognition and success
Felix Yusupov and princess Irina of Russia: love riches and emigration
×
SUBSCRIBE
Receive our digest once a week with quality Russian events and articles
SUBSCRIBE
Receive our digest once a week with quality Russian events and articles