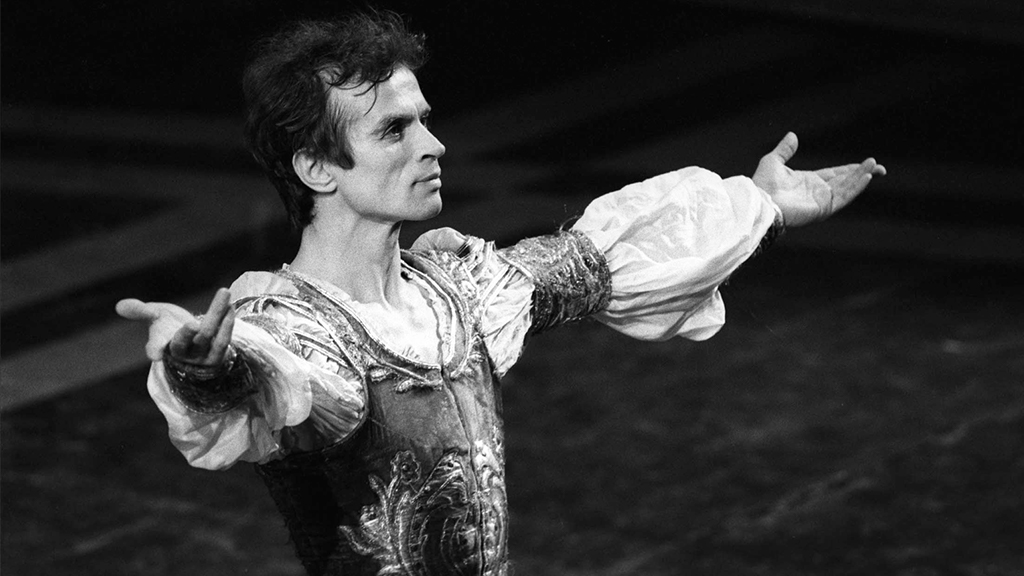 Rudolf Nureyev: An Emigrant, Who Became a Ballet Legend
The name Rudolf Nureyev was for the first time heard all over the world at the beginning of the 1960s; however, his revolutionary dance technique, hypnotic animalistic expression on stage and a truly fantastic history of emigration do not cease to amaze to this day. Many compare Nureyev's epoch-making success in the West with Beatlemania. Ironically, he won universal recognition and took the art of ballet to a new level, while being considered a criminal in his homeland. Afisha.London magazine recalls key moments in the life of a brilliant choreographer, billionaire and the first renegade among Soviet artists, for whom London became a catalyst of success.
On 17 June 1961, a unique incident occurred at the Paris Le Bourget airport that caused an international scandal: a young dancer touring with a Soviet ballet troupe, Rudolf Nureyev, appealed to the French authorities with a request to grant him political asylum and protect him from KGB agents. Since then, Nureyev no longer could enter the USSR, was convicted of treason and sentenced in absentia to seven years in prison with confiscation of property. Nevertheless, this bold decision opened up impressive prospects for the dancer: for more than fifteen years he shone on the stage of the Royal Opera House, travelled all over the world, received Austrian citizenship, acted in films and ran the Paris Opera. "You live while you dance," – Rudolf used to say. Dance was the meaning of life for him and the main way to express himself.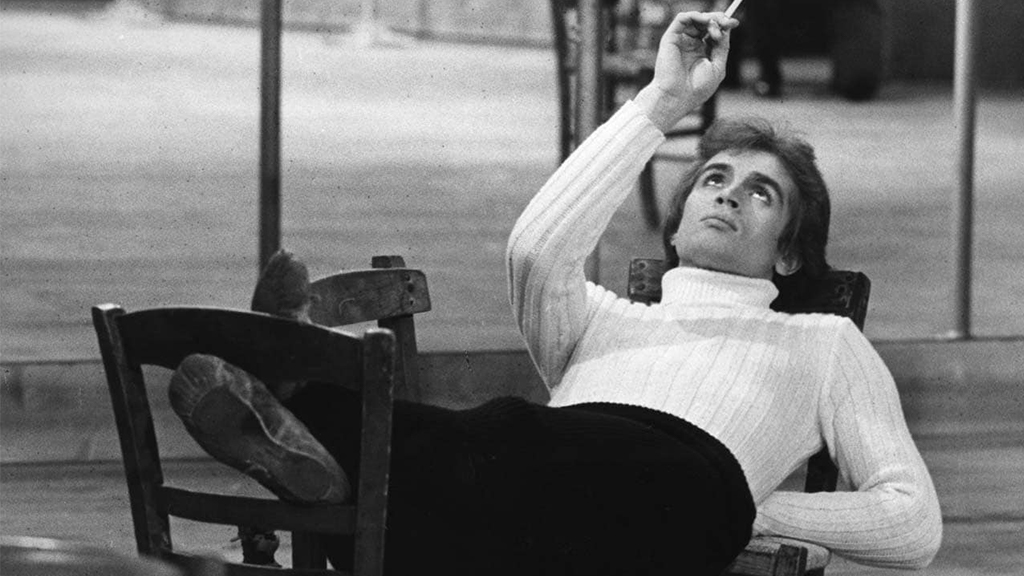 ---
Childhood of a young genius
The future ballet star was born on 17 March 1938 on a train speeding past the shores of Lake Baikal at full speed: Rudolf's mother, Farida, was on her way to her husband Khamet, who was in Vladivostok. However, there is a version that the dancer invented this beautiful legend in order to surround himself with a mysterious aura. Even the beautiful and melodic name given to him by his parents — Tatars by nationality — played in favour of his fame. From the Far East, the Nureyevs soon moved to Moscow and found themselves in the thick of military events: Khamet went to the army, while Farida with little Rudik and his three sisters went to Bashkiria, her husband's homeland. Then, in 1943, the family moved to Ufa. Rudolf's childhood was full of hunger and poverty: a large family ate almost only potatoes and huddled in the same room with relatives, there was not enough money to buy the essentials, and the boy had to wear his sisters' clothes until the beginning of school. Perhaps the cramped dwelling and altered dresses influenced his perception of women – Rudolf became one of the first artists to publicly come out: he openly preferred men and always opted for the most beautiful ones.
Follow us on Twitter for more news about Russian culture and history
The only joy in the boy's life was music — from the age of seven he began to attend folk dance classes, where he always received well-deserved praise for his organic movements and diligence. When Nureyev's father returned from the army, Rudolf was 8 years old, and Khamet was furious about the way Farida spoiled his son and daughters, so he even forbade the boy to dance. However, it was impossible to stop the impulsive and agile young Nureyev, who dreamed of a career in Leningrad. In addition, Rudolf was incredibly lucky with his first teacher: he was taught the basics of ballet by Anna Udaltsova — a former ballerina of Sergei Diaghilev's Russian Seasons troupe, who once performed with Anna Pavlova and Tamara Karsavina in Europe, but now lived in exile in Ufa. Observing the stubborn and enthusiastic "unwashed Tartar", — this is how with a grain of irony Anna called her student, — she was the first to predict: "This is the future genius".
Read more: Swan Lake: Unusual Interpretations of the Timeless Classic
---
The white crow's leap to freedom
The conflict between Nureyev and his father, who wanted to send his son to serve in the artillery, ended with Rudik's victory. In the last years of school, he earned the status of a theatrical artist, gave dance lessons and earned a lot of money, which softened his parent's anger. In 1955, thanks to the petition of the accompanist Irina Voronina, Nureyev entered the Leningrad Choreographic School (now Vaganova Academy of Russian Ballet), but Rudolf's obstinate nature almost became the reason for his expulsion. At the boarding school, the hot-tempered and self-confident Nureyev could not get along with his peers, who considered him an uncouth redneck. The young man was sheltered by the teacher Aleksandr Pushkin, who also brought the original dance technique of Nureyev to a new, professional level. Then the spectacular dancer came under the patronage of the prima ballerina Natalia Dudinskaya and was admitted to the Kirov Opera and Ballet Theatre (currently the Mariinsky Theatre).
This period in Nureyev's life, full of contradictory tossing from side to side, is profoundly shown in a British film directed by Ralph Fiennes The White Crow: he managed to capture the complexity of Rudolf's character, his doubts and his only passion — the desire to dance. The culmination of the film, as well as the turning point in the life of the artist himself, was an episode that happened when the Kirov Theatre troupe was touring in Paris in 1961. In the French capital Nureyev got the long-awaited freedom, hung out with local homosexuals and, without hesitation, romanced them, which, from the point view of Soviet morality, was impermissible and even punishable.
The final stop of the tour was supposed to be in London, and the whole troupe had already gathered at the Paris airport for departure, but the KGB agents took Rudolf's tickets away, explaining that instead of London he was going to Moscow — allegedly, Khrushchev himself wanted to meet with the talented dancer. However, Nureyev was well aware that if he went back, he would be under the control of the authorities and Europe would be closed to him forever. To the aid of the artist came his rich friend Clara Saint, who managed to persuade the French police to defend him, so Rudolf only had to ask them for political asylum, which he did, literally jumping out of the circle of special agents. To this day, this "leap to freedom" continues to cause both controversy and admiration, getting complimented with new details and legends.
---
The London phase and the duet with Margot Fonteyn
Meanwhile, the Western world was testing Rudolf's strength: he found himself alone among strangers, while all his friends and relatives remained under pressure from the authorities, who declared the dancer a traitor. The Soviet Union raged, forbidding artists to travel abroad in order to avoid a repeat of the situation with Nureyev, and in Europe itself, many theatres shunned the scandalous dancer, not wanting to get involved with the "apple of discord" between the West and the USSR. Rudolf performed with the Marquis de Cuevas and toured with low-grade cabaret theatres until he received the fateful invitation from Margot Fonteyn to perform at a gala at the Royal Opera House on November 2, 1961. At that time, Margot was already president of the Royal Academy of Dance and the prima ballerina of the Royal Ballet. She was 42 years old, Rudolph was 23, but they immediately saw a kindred spirit in each other. Under an assumed name, the dancer flew to London and stayed at the Embassy of Panama, his performance at the gala concert, of course, became a sensation.

Rudolf Nureyev and Margot Fonteyn in Nice (1963). Photo: AP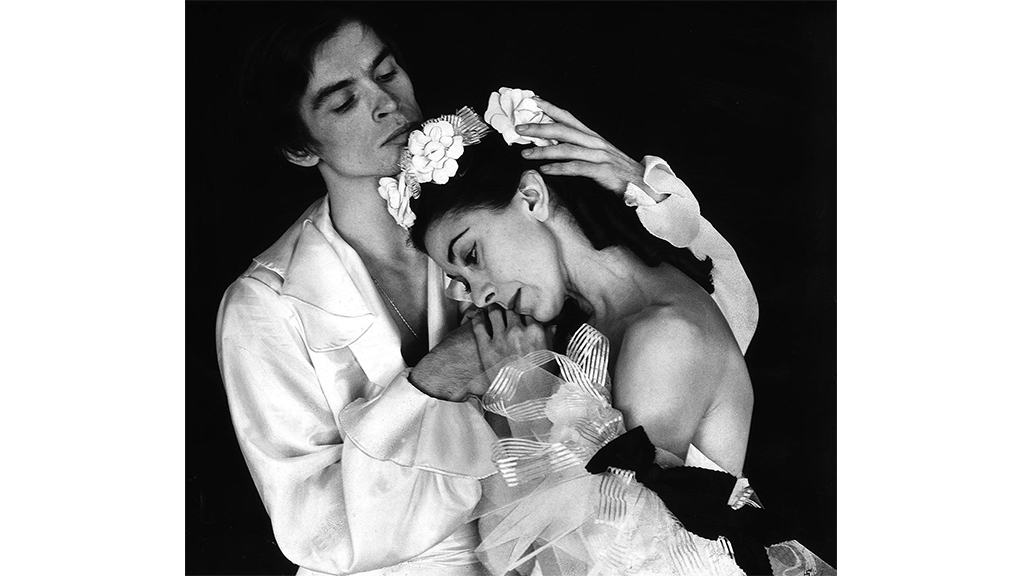 Rudolf Nureyev and Margot Fonteyn. Photo: Trinity Mirror/Mirrorpix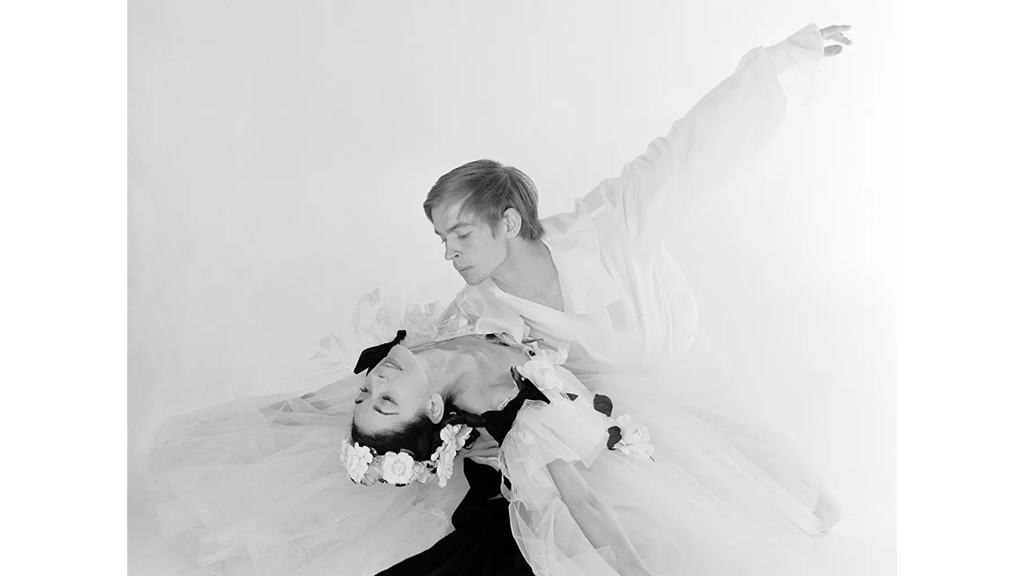 Rudolf Nureyev and Margot Fonteyn. Photo: Nureyev Foundation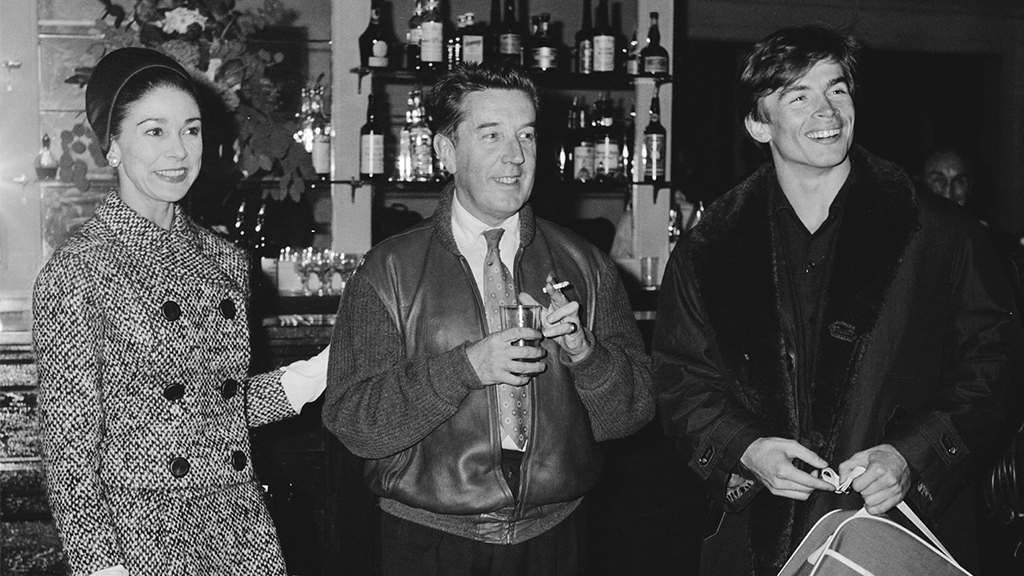 Margot Fonteyn, Frederick Ashton and Rudolf Nureyev in London (1961).
However, the real breakthrough in Nureyev's career was his performance in Giselle on February 21, 1962 at the Royal Opera House, when he danced the part of Albert together with Margot: the most successful duet in ballet history was born. Together with the young Nureyev, Fonteyn found a second wind — never before had viewers seen her so enthusiastic and feminine. For Rudolf, their tandem became key in his career: he became the first artist who, not being a British citizen, was able to get a contract with the Royal Ballet. In the seventeen years of dancing with Fontaine, Nureyev performed male parts from almost all productions, and it was his energy that contributed to the revision of the function of men in ballet: if earlier dancers only merely accompanied the ballerinas, now they were assigned full independent roles.
Read more: Boris Anrep in London: A Don Juan and the love of Anna Akhmatova
In 1967, Rudolf bought a house in London — an old 18th century mansion near Richmond Park was his first major real estate purchase. Later, becoming a billionaire, Nureyev would buy luxury flats in Paris and New York, island villas and even his own archipelago off the Italian coast, but it was this Victorian house that became his first proper home. He lovingly furnished six bedrooms and four living rooms in a pompous Baroque style. However, over time, Nureyev became disillusioned with the purchase: it was inconvenient getting to the Royal Opera House from there, so the dancer preferred to live with his friends. This is how a memorial plaque, immortalising Nureyev's name, appeared on the wall of a building at 27 Victoria Road in Kensington and Chelsea — this is the former home of theatre critics Maude and Nigel Gosling, who, at the suggestion of Margot, "looked after Rudy". He often dined with them and even had special rooms assigned to him, where he would spend many nights, and after Nigel's death in 1982, he lived only there when visiting London.
---
Nureyev's contribution to the history of ballet and his arrival in the USSR
According to the recollections of his contemporaries, Rudolf's creative activity knew no boundaries — he was constantly on the move and hardly slept, was full of ideas and boldly implemented them. He even starred in films: Nureyev as an actor can be seen in such films as Valentino and Exposed. He also turned out to be a talented choreographer — in 1964, Swan Lake staged by Nureyev thundered at the Vienna State Opera, which surprised the audience with the male part acquiring its own full-fledged image. He also directed Raymonda, The Nutcracker, Romeo and Juliet, Manfred and other ballets, and thanks to his artistic direction, from 1983 to 1989, the Paris Opera Ballet returned to its former glory and again became the world's leading troupe. One of the rehearsal halls in Palais Garnier is named after Nureyev.
Rudolf Nureyev in his dressing room at the Royal Ballet School in London (155 Talgarth Road, Barons Court). Photo: Allan Warren/Creative Commons
Nureyev is credited with having affairs with Yves Saint Laurent, Elton John and Freddie Mercury, but biographers agree that the main love of his life was Danish dancer and choreographer Eric Brun: strict and calm, he seemed to balance Nureyev's stormy temperament. They met in the early 60s and gradually became close. For a time, they even lived together in a rented flat in Kensington in London, and after parting, they maintained a trusting friendship all their lives. In 1986, it was Rudolf who accompanied Eric on his last journey, when he was dying of lung cancer, and five years later the dancer said goodbye to his beautiful muse Margot. The loss of two of his closest friends greatly shook Nureyev's strength, and, moreover, by that time he was already weakened by his own struggle with HIV.
In November 1987, Rudolf got permission to enter the USSR for the first time: according to the issued visa, he had only 72 hours to say goodbye to his dying mother in Ufa. The KGB was on alert and every step of Nureyev was recorded on camera — according to a photojournalist, the weakened Farida did not recognise her son in an imposing, expensively dressed man, but the former student was happily greeted by his first teacher Anna Udaltsova. At that time, few people in their homeland knew about Nureyev's worldwide fame, for only after the collapse of the USSR he would be freed of the stigma and recognised as a victim of repressions.
Until his last days, Rudolf never abandoned theatre and worked as a conductor, so his farewell production was the legendary La Bayadère at the Paris Opera in 1992. On January 6, 1993, he died of complications from AIDS. The artist's grave, covered with a designer mosaic carpet, is located in the Sainte-Genevieve-des-Bois cemetery in Paris, and most of his property was auctioned off in London and New York, but his spectacular costumes have been preserved in the museum in the French city of Moulins. British cinema honoured Nureyev's memory with a spectacular 2018 documentary Nureyev: All the World His Stage, and the National Portrait Gallery in London houses an exclusive selection of Nureyev's portraits, immortalising the image of the Russian genius along with the most famous figures of Great Britain.
Irina Lacio
Cover photo: The Rudolf Nureyev Foundation
---
Read more:
How Britain discovered Gorbachev, and Gorbachev discovered Britain
Felix Yusupov and Princess Irina of Russia: love, riches and emigration
Justine Waddell on launching Klassiki: a streaming platform for Russian cinema
Array ( [related_params] => Array ( [query_params] => Array ( [post_type] => post [posts_per_page] => 5 [post__not_in] => Array ( [0] => 71973 ) [tax_query] => Array ( [0] => Array ( [taxonomy] => category [field] => id [terms] => Array ( [0] => ) ) ) ) [title] => Related Articles ) )
×
SUBSCRIBE
Receive our digest once a week with quality Russian events and articles
SUBSCRIBE
Receive our digest once a week with quality Russian events and articles