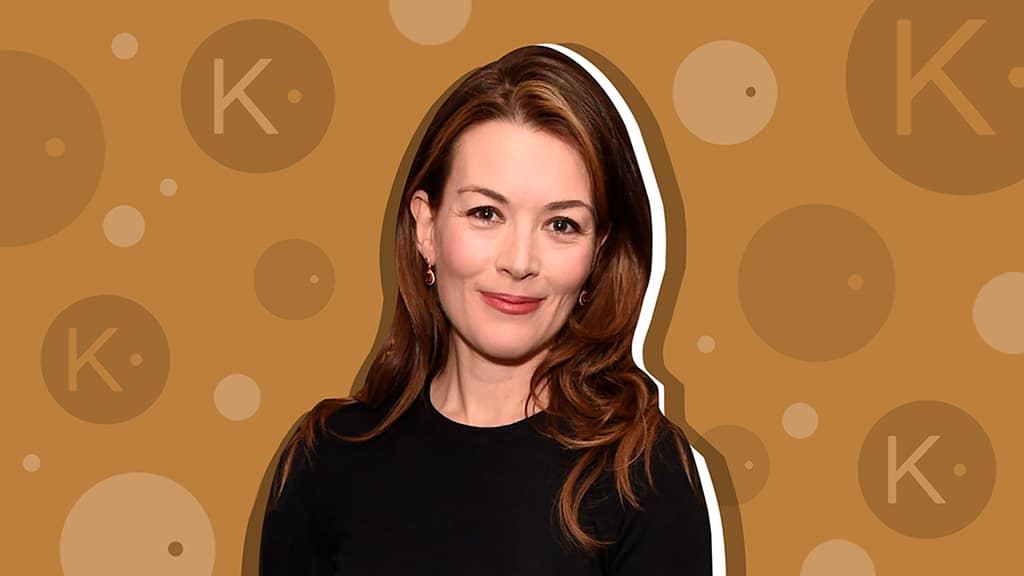 Justine Waddell on launching Klassiki: a streaming platform for Russian cinema
Pandemic might be seen as a time of cultural decline, since it has affected creative industries tremendously. However, even though theatres, museums and cinemas are struggling without visitors, creativity cannot be curbed that easily. In fact, creative industries are constantly finding ways to continue working despite the dire circumstances. Museums have started offering virtual tours while fashion weeks moved online and temporarily bid farewell to first-row seats. If it were not for the pandemic, some new exciting projects would not have been implemented. An example of such project is Klassiki — a new streaming platform for Russian cinema. Afisha.London had a conversation with the founder of Klassiki Justine Waddell, who had been championing Russian cinema for years. 
One of the beautiful things about the world we live in is that everything is at our fingertips. There is no need to go to a library just to find one particular book — all one could ever need is already on the internet. However, the digital space is so over-saturated that navigating it can sometimes become very hard. The amount of disorderly information we are constantly bombarded with makes it nearly impossible to find something truly worthwhile. This is why there is a need for curated online platforms that provide a hand-picked selection of quality content. Klassiki is the perfect solution to this problem, as it is a highly curated space catering to audiences with very specific interests. Moreover, Klassiki is the first ever streaming service focused solely on the cinema of Russia, the Caucasus and Central Asia that allows English-speaking audiences to watch Soviet, post-Soviet and contemporary films from the region in perfect quality with subtitles.
Founder of Klassiki and actress Justine Waddell also created Kino Klassika foundation, which is a London-based Russian film charity. Since 2015 Kino Klassika has been hard at work bringing the cinema of Russia, the Caucasus and Central Asia to the spotlight. Justine's mission is introducing wider audiences to the region's cinema despite the language barrier and many other obstacles standing in the way. Kino Klassika has been taking an active part in restoration of classic films while also organising various events, such as film seasons. The foundation is supported by individuals partial to Russian cinema; for example, among its patrons is Ralph Fiennes, who has been known to have a special love for Russian culture. Afisha.London had a pleasure to talk to Justine Waddell about the new exciting platform as well as about her personal journey towards becoming such a passionate supporter of Russian cinema.
---
— How did you find yourself in the film industry, and where does this interest in Russian cinema come from?
— When I was at Cambridge, I started doing student drama. I won an award at the Edinburgh Festival, then I got an agent and began working. The first two times I actually went to Russia were when I still was a student: the first time was with the Warner Brothers' Anna Karenina and the second, with the Almeida Theatre's production of Chekhov's Ivanov. It was a wonderful experience with a wonderful cast: Ralph Fiennes played Ivanov. So as a student, that was when I began to connect with Russia. I started acting with a Russian focus while I was still at university, and now that we are launching the platform, it seems to have come pleasantly full circle.
— Last year has changed the lives of almost every single person in the world. What was 2020 like for you?
— I am also a writer, and so on one level it was an ideal writer's retreat. I was finishing a screenplay of Virginia Woolf's novel Night & Day, which I have been developing with the British Film Institute, and I was in the deepest, darkest Kent with incredible night skies, no aeroplanes and Tudor oak trees all around. So that was special. I spent a lot of time with my family, which was wonderful. My mom actually had Covid-19 quite early on, so I was very connected from the start to how serious it was. I lost friends to Covid-19 as well. Creatively, lockdown was, therefore, a special time for me because I finished the screenplay and started working on the idea of Klassiki. But it was a shocking and difficult time, too, because of what my friends and my immediate family were going through.
— Did you have any planned projects that could not be realised because of the pandemic?
— Last January we finished the Melodia Festival — a season of Russian musicals. Following that, we planned to program another season to mark the 75th anniversary of the End of the Second World War with Russian and East European war cinema. But then lockdown happened, so we lost the ability to put it in cinemas. Instead, we decided to try to take a chance and put the season online. That was really how Klassiki started — it came directly out of lockdown and not being able to access cinema spaces. And, actually, for us, it was a brilliant opportunity because it forced us to take the risk of moving all of our programming online.
— How does Klassiki fit into the current realities?
— In the world in which we now find ourselves people are actually drowning in too much content, and it becomes very difficult to look for places where one can find things that have the power to surprise, to excite or to shock. That is essentially what the Klassiki platform is. It is a highly curated space where we have put some of the best films from Russia, the Caucasus and Central Asia (at this point we only have 60, but we will be gradually adding more). What we want to do is to reassure our audiences that they are not going to spend hours scrolling through content that does not interest them just to find something that in the end they do not really want to watch. That tends to be my experience of Netflix!
— As the founder of the platform, how would you personally describe it? 
— The platform serves two types of audiences. It is for people, who are coming to the region's cinema for the first time and, as importantly, it is also for those, who already love cinema from this part of the world and want to find out more about it. Moreover, Klassiki is not just a streaming platform. Apart from collecting the films, we also found interviews, biographies, podcasts, essays and behind the scenes photography to accompany all the titles. It is not only about the films but also about the fascinating environment that surrounds them. In terms of my vision for the platform, I want it to be a deep dive. I want you to fall in love with a film or a filmmaker or a particular region. It is definitely not sofa-surfing.
— You mentioned that Klassiki is both for those, who already are into Russian cinema, and those, who know nothing about it. But what about native Russian speakers, where do they fit in?
— We have tried to construct the site in such a way that if you are a native Russian speaker, you would want to come here to watch the films. They are screening in the best quality available and have English subtitles, which is useful if you want to share them with your English-speaking friends or perhaps watch with your bilingual children, who might not speak Russian well enough. Klassiki is positioned, created and curated for Russian-speakers as much as for English-speakers.
— Most of the old Russian films are available for free on YouTube and other sites. Why would a person go to Klassiki rather than watch a film for free? 
— There are several things here. First, we enter into licence agreements, so all the films are legally available to watch, which is important in terms of the filmmaking ecosystem that we are trying to protect. The second thing is the extra curatorial content around the films, which is particularly important if you are watching them for the first time. And the third thing is the quality of the films. We have been able to access the best versions, and we have also provided or commissioned good quality subtitles. The platform is advert free, so there are no pop-ups to distract you from watching the film and to spoil the experience. Ads can be a real nuisance, especially when watching with kids, since they are not always appropriate.
— That brings us to the problem of ethics in the film industry. Why is it important for people to pay for the content they consume?
— Our philosophy as a platform is that we enter into open and transparent legal agreements with the studios, the archives and the filmmakers that we are trying to support and promote. By entering into licence agreements or agreements with the filmmakers themselves, we ensure that all the fees are going back to the places where the films were created. We see it as part of our duty as a platform not only to support the films by making them available to audiences, but also to support the ecosystem behind the films, which consists of the people who made, distributed and are trying to save the films.
— Does Klassiki have films one can watch with the entire family?
— Absolutely, there is a very strong family strand to the platform. There are some beautiful classics like White Bim Black Ear, which is an absolute treat, especially for anyone, who has a dog. (I have a dog, so it is a favourite!) Also, I am absolutely thrilled that we have a partnership with Soyuzmultfilm! We currently host ten of the Golden Collection titles and will be adding to that over the coming months.
— How does Klassiki work? What kinds of subscriptions do you have?
— We have two kinds of memberships: a free membership and a founder membership. The founder membership allows you to access all the content while the free membership will only let you access about 30 films, which can be considered must-see. Also, the first two months from the launch of the platform until April 4 will be free for everyone. If you join within the first two months and then decide to become a founder member, you will get a 50% discount, so you will have to pay £2.99 a month. Those, who join after April 4, will have to pay £5.99 a month. However, it is important to note that to access all the films, one has to be in the UK. Of course, you can still join from anywhere in the world and access some content, but a lot of the film licence agreements are UK only.
Read more: Justine Waddell talks about a season of screenings MELODIA!
— What is the structure of the platform?
— The core collection is made up of classics and stretches from early Soviet films right until today. Also, there is something that we call "Pick of the Week", which is a weekly selection of contemporary cinema that introduces modern voices to our audience. For example, we will be screening films by such directors as Valeriya Gai Germanika, Aleksandr Lungin and Anna Melikian. Each week our members will be able to watch a contemporary film that has either won an award or not yet found UK distribution. Those films will be up for one week only.
— Is there a film you can call your favourite among the ones that will go on the platform?
— I do have a favourite film simply because it is very personal to me. It is The Beginning by Gleb Panfilov, and it is personal to me for two reasons. First of all, Gleb and Inna [Churikova] are friends, and secondly, it was the film that I watched to learn Russian when I went to Russia to be in The Target (2011). It just reminds me of a wonderful time in my life when I was living in Moscow and acting in a Russian film and doing this crazy thing of learning Russian.
— And is there a more recent film that you really like?
— I have just watched Konchalovsky's Dear Comrades, which is an astounding film. I have voted for it for Best Picture at the BAFTAs. Konchalovsky is one of my favourite Russian filmmakers!
— Are you excited about the launch?
— Yes. It is the culmination of a year of work by our whole team. I'm thrilled that our Kino Klassika patron, Ralph Fiennes, will be joining us at the digital launch of the platform on Wednesday 3 February at 7pm. I'll be quizzing Ralph about his love for Russian film, filmmaking and the future of cinema. It is exactly the kind of in depth content we will be creating at Klassiki and a brilliant way to introduce new audiences to the platform. Come and join! Sign up to join at klassiki.online.
---
We sincerely hope that Klassiki will quickly become a success, since the cinema of Russia, the Caucasus and Central Asia is incredibly rich and deserving of world-wide recognition. These films leave a powerful impression and make one want to come back to them again and again. The platform will launch on February 4, and we at Afisha.London invite you and your friends to join this wonderful community of cinema-lovers. Moreover, to celebrate the launch of the platform there will be an exclusive digital Q&A with Ralph Fiennes, so sign up here to join!
Words by Liya Shapiro
---
Read more:
Swan Lake: Unusual Interpretations of the Timeless Classic
Five British artists, who had a close connection to Russia
Array ( [related_params] => Array ( [query_params] => Array ( [post_type] => post [posts_per_page] => 5 [post__not_in] => Array ( [0] => 70045 ) [tax_query] => Array ( [0] => Array ( [taxonomy] => category [field] => id [terms] => Array ( [0] => ) ) ) ) [title] => Related Articles ) )
×
SUBSCRIBE
Receive our digest once a week with quality Russian events and articles
SUBSCRIBE
Receive our digest once a week with quality Russian events and articles