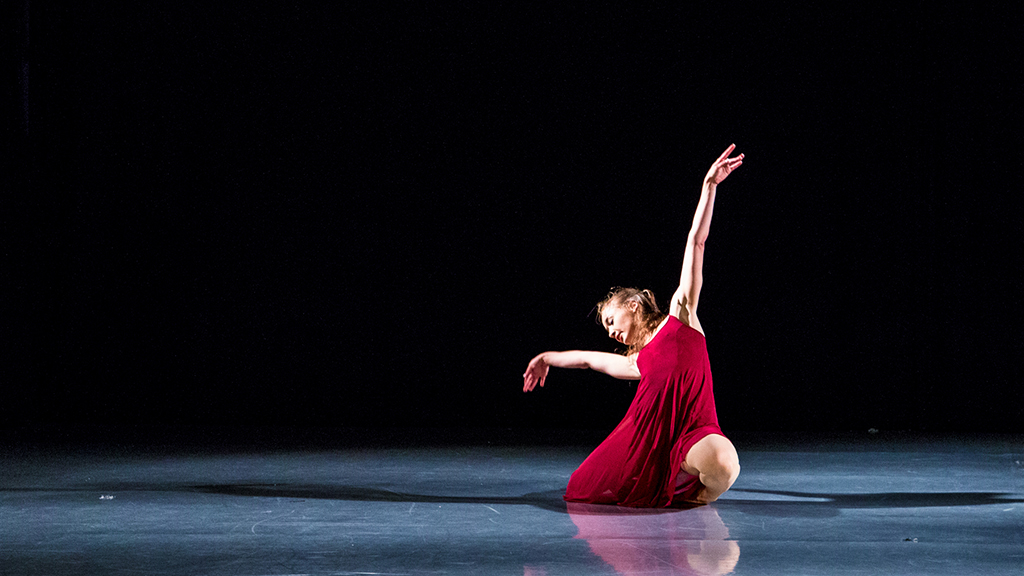 Dancer Valerie Kosnevich: "The main thing for me is to remain a human"
Dance is a great way to express feelings and even tell a whole story without words, with just movements. Afisha.London magazine tells about Valerie Kosnevich, a dancer, choreographer and dance teacher who draws ideas for new dances from life experience and believes that the main thing is to remain yourself.
Valerie was born and raised in the small town of Sochi, located on the Black Sea coast. She spent 17 years there, after which she moved to Israel, where she learned the history and traditions of the Jewish people. During her school years, Valerie attended various after-school programs, where she studied piano, singing and dancing. She consistently participated in school concerts and performed with dance companies.
Shortly before Valerie moved to Israel, she started to dance in TODES Dance Company. Competing in numerous dance battles and performing on professional stages, Valerie realized that dancing was more than just a hobby. Endless rehearsals, extra hours spent in dance studios, preparation for concerts and the performances themselves brought great pleasure and inspired Valerie to move forward.
Follow us on Twitter for news about Russian life and culture
Valerie dreamed of dancing in the main TODES Dance Company, the world's largest network of dance, created by Alla Dukhova and included in the Guinness Book of Records. But Valerie moved to Israel right after her graduation. There she began her professional dance career. In Israel, Valerie graduated from the Jerusalem Academy of Music and Dance. She performed at international festivals in Karmiel and was awarded in competition. She created her own dance works and taught classical dance classes.
Valerie always watched the premiere dancers. Naturally, Valerie aspired to be among them while maintaining her unique style.
---
"Each person is an individual. Watching the world's dance companies and dancers, I always find something new and, of course, I admire their talents. But only by being myself, can I bring something of my own to the world of dance. Often, people follow the trend yet no matter how difficult it can be, I try to stay true to myself and to the chosen path", Valerie notes.
Valerie believes the dance sphere is multifaceted and diverse and that it is sometimes difficult to surprise the audience and remain one of a kind. In her work, Valerie draws ideas from her personal life, embodying them in her dance works. "We are all quite different, yet many of our experiences can be quite similar. I am not waiting for consent and approval from the viewer. Although this is always encouraging, I just want to give the opportunity to see the familiar perspectives from a new angle; to think and find the things in which they are not apathetic."
---
The field of arts is diverse, there are thousands of talented people who create their art. Valerie continues to dance, perform, and create new works, all the while remaining true to herself.
"My goal as a dancer is to convey the material created by the choreographer, to express the main idea of the production and share it with the audience. Working with various choreographers and people from different countries helps me to grow as an artist in the dance field, improve and learn new things. There is always something more than what we already know and the thin line between what already exists and what we can still learn gives me the strength and desire to move forward."
Valerie is currently dancing with Peridance Contemporary Dance Company, based in New York City. PCDC stages contemporary dance performances and works with world-famous choreographers. Valerie recently participated in DOMENICO MODUGNO, a competition held in Italy with an international panel of judges. With her work "Unsettled, Uncertain", Valerie placed in the top 5 in the Professional Contemporary Dance category.
---
"In terms of the future, my goal is to remain open to everything that life offers and take advantage of every available opportunity. Of course, professional development, career growth, and the creation of new works remain among my daily goals. But most important for me is to remain a human. Dance, or rather a movement, is an integral part of our life. As in nature, everything is constantly in interaction and in motion. The influence of art (dance in my case) on the lives of each of us is different. But one thing is for sure:  dance will never leave the viewer indifferent. During my school years, dance helped me to become myself, liberate myself and feel the freedom that I could not find in everyday life. As for now, when dance has become my profession, it is an opportunity to express and to say things that cannot be communicated by words."
Cover photo: Shahaf Brumer
---
Read more:
United Ukrainian Ballet will perform "Giselle" in London
Curator Evgenia Myasnikova and the "Made in Sakhalin" exhibition
Anastasia Witts: "There is no art above politics"
×
SUBSCRIBE
Receive our digest once a week with quality Russian events and articles
SUBSCRIBE
Receive our digest once a week with quality Russian events and articles