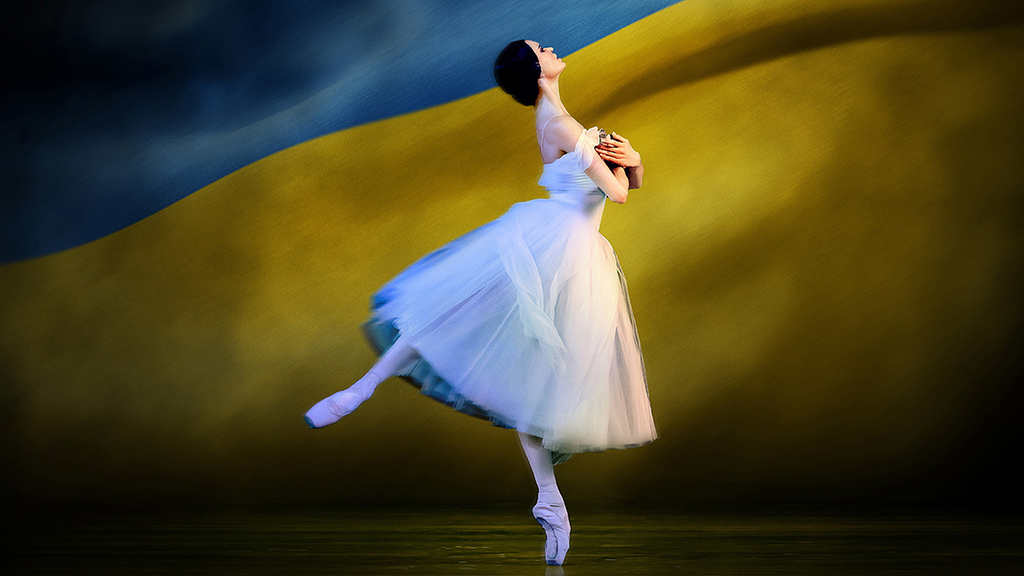 United Ukrainian Ballet will perform "Giselle" in London
In September, the newly formed United Ukrainian Ballet will come on tour to London. For several days, the dancers will perform at the London Coliseum with an interpretation of one of the greatest works of the classical repertoire — the ballet Giselle staged by Russian and Ukrainian choreographer Alexei Ratmansky.
With the outbreak of hostilities in Ukraine, many dancers were forced to leave their homeland. World-class ballet dancers, united by the tragedy of war and hope for the future, formed the United Ukrainian Ballet, which is now based in The Hague, at the former Royal Conservatoire building. It was given to the Company to live and work in through the support of local business and the government.
The personal stories of each member of Сompany as they escaped the ongoing war in their homeland resonate Giselle's timeless themes of love, betrayal, death and mercy. The interpretation of the romantic ballet was created especially for this tour by Alexei Ratmansky, one of the best choreographers of his generation. Alina Cojocaru and Katja Khaniukova, soloists of the English National Ballet, will also take part in the performances.
Follow us on Twitter for news about Russian life and culture
The sets and costumes are loaned by Birmingham Royal Ballet and the dancers will be accompanied by the full orchestra of the English National Opera, under the baton of Viktor Oliynyk, conductor of the National Opera of Ukraine.
All profits from ticket sales will be given to the DEC Ukraine Humanitarian Appeal and the United Ukrainian Ballet Foundation, which has been set up to protect, support and spread Ukrainian culture.
Performances will take place from 13 to 17 September at the London Coliseum. Specially for the readers of Afisha.London magazine, there is a special offer for the best tickets — 25%. Enter the code afishalondon on the theater website when you check out. More information and tickets.
Cover photo: London Coliseum
---
Read more:
Education programmes and scholarships for Ukrainians
"Archipenko and the Italian Avant Garde" — exhibition of Ukrainian sculptor in London
Array ( [related_params] => Array ( [query_params] => Array ( [post_type] => post [posts_per_page] => 5 [post__not_in] => Array ( [0] => 88465 ) [tax_query] => Array ( [0] => Array ( [taxonomy] => category [field] => id [terms] => Array ( [0] => 831 ) ) ) ) [title] => Related Articles ) )
×
SUBSCRIBE
Receive our digest once a week with quality Russian events and articles
SUBSCRIBE
Receive our digest once a week with quality Russian events and articles