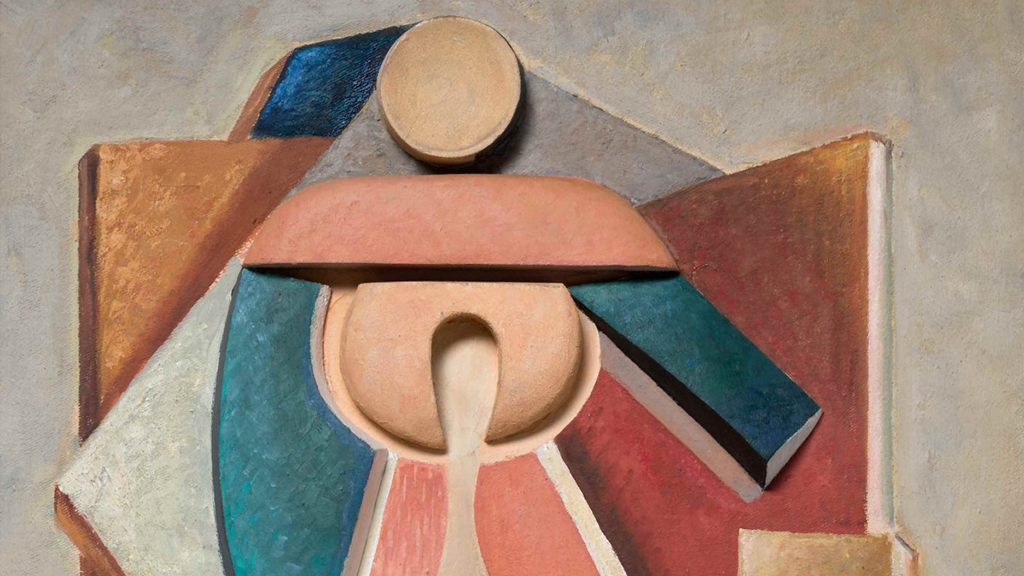 "Archipenko and the Italian Avant Garde" — exhibition of Ukrainian sculptor in London
Alexander Archipenko was one of the most influential sculptors of the 20th century. He was born in Kyiv, where he spent his childhood and youth, then came to Moscow for a couple of years before settling in Paris in 1909. There he developed an emphatically modern interpretation of sculpture under the influence of Cubist imagery. Now the Estorick Collection of Modern Italian Art Museum is hosting the exhibition Archipenko and the Italian Avant Garde, juxtaposing works by Ukrainian artist with imagery by a range of Italian painters and sculptors.
From 1911 to 1912, Alexander Archipenko created a number of truly original works in which he decomposed human figures into geometric forms. These works immediately attracted the attention of many Futurists, including Umberto Boccioni, the theorist of this movement, who would refer to Archipenko repeatedly in his writings on sculpture.
Follow us on Twitter for news about Russian life and culture
Archipenko is also known for investigation of negative space in sculptural form and his construction of "sculpto-paintings" incorporating brightly painted elements in high relief.
After the First World War, Archipenko's work became a formal reference point for the new generation of Futurists working in Italy. Among these were Mino Rosso and Thayaht (Ernesto Michahelles) who adopted Archipenko's fluid, streamlined forms in their own "aerosculptures" of the 1930s.
As a pioneer in the "biomorphic" approach, , Archipenko's example suggested to young Italian artists how they might keep the avant-garde flame alight in the face of the prevailing "Return to Order", which emphasised more traditional artistic values.
Archipenko's work also informed the iconography of Metaphysical painting, his mannequin-like figures having caught the attention of artists such as Giorgio de Chirico and Carlo Carrà.
Now the Estorick Collection of Modern Italian Art Museum hosts the exhibition Archipenko and the Italian Avant Garde, proposes an alternative history of modernism by retracing the relationship between Alexander Archipenko and the masters of the Italian avant garde.
Exhibition "Archipenko and the Italian Avant Garde"
until September 4
Estorick Collection of Modern Italian Art
Cover photo: Alexander Archipenko, Figure, 1917–21 and 1950s (fragment) © Estate of Alexander Archipenko/DACS
---
Read more:
Belarus Free Theater will perform in London
Anastasia Witts: "There is no art above politics"
Pushkin House announces shortlist for its 10th Pushkin House Book Prize
×
SUBSCRIBE
Receive our digest once a week with quality Russian events and articles
SUBSCRIBE
Receive our digest once a week with quality Russian events and articles