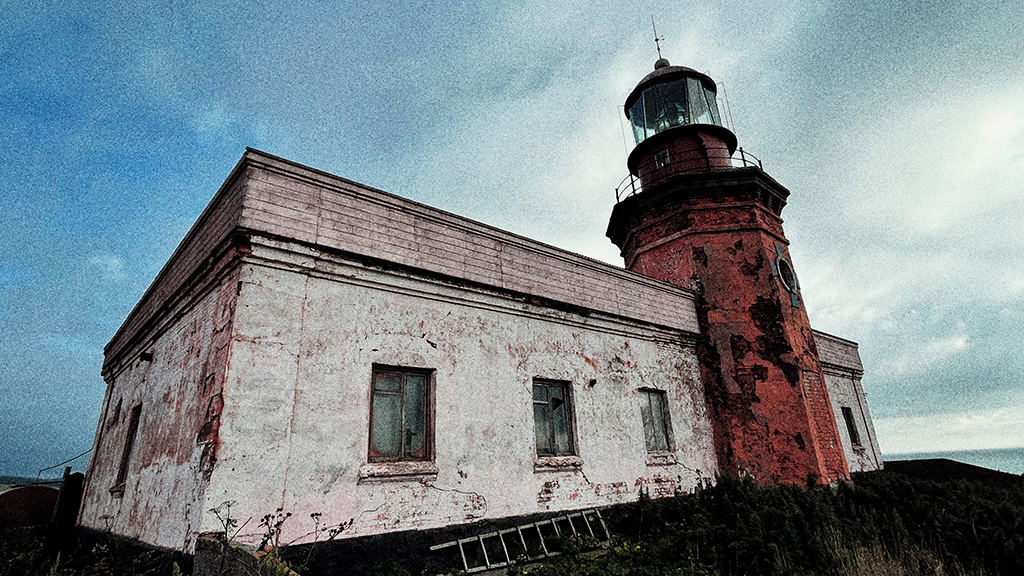 Curator Evgenia Myasnikova and the "Made in Sakhalin" exhibition
There are many talented artists, but organizing an exhibition that conveys the creator's main idea and touches the visitors' hearts is a special kind of art. Afisha.London magazine tells about curator Evgenia Myasnikova, who, together with photographer Alexey Zhvalik, organized the Made in Sakhalin exhibition.
The Made in Sakhalin exhibition by Far Eastern photographer Alexey Zhvalik has just ended at the Centre of Contemporary Art and Culture "Artservatory", Khabarovsk, Russia. Through the author's daily photographs, notes and video clips the spectator gets to terra incognita — a non-touristy secluded part of Sakhalin Island. Unfortunately, that is the place we know very little about as it is. Although this project is not about local history, it's about people, wild nature, and awe-inspiring lighthouses, which not only show the way to the ships but also help travelers find their own place in this world.
Alexey Zhvalik had been broadcasting his journey on social media every day for three months. The exhibition curator Evgenia Myasnikova displayed this day-to-day journal of his research trip through his "home island" in all its charm.
---
The boarded-up windows of abandoned houses, photographic portraits of occasional local residents and dialogues between Alexey and the late renowned geologist Sergey Gorbunov who explored the coast of the once Japanese island are presented by the curator at the exhibition through various media: photography, text, video footage and audio clips.
In his online diary, Zhvalik published more than 2,000 photographs and some 300 textual notes and video clips. In order to maintain consistency and coherence of the narrative curator Evgenia Myasnikova has put most of them into a podcast format. It was supported by a selection of photographs relating to every stage of the trip.
The seemingly deserted island of Sakhalin is full of the rich history of local tribes, herds of wild horses and extraordinary people. Its unique atmosphere is conveyed as faithfully as possible through the video footage shot in first-person reportage and natively integrated by the curator into the body of the exhibition. Because of their documentary, honest and truthful narration of the author, the short clips make the viewer a direct participant in the events.
---
The spectator following the story of our contemporary's journey becomes clear that the artist capturing the manifestations of nature and abandoned lives of people he meets is primarily trying to find answers to his own questions related to the search for inner peace and harmony. It often appears that most often we seek and find those answers in the places where we were born.
The highlights set by Evgenia Myasnikova's brilliant curatorial work by means of key quotes add a sense of absolute sincerity to the exhibition. Laughter and happiness are sometimes replaced by tears of bitterness and loss. Life in its purest expression as it was once Made in Sakhalin at the exhibition in Artservatory.
Yana Gaponenko
Russian curator, Goethe-Institut contact point in Vladivostok and a manager of State Tretyakov gallery branch in Vladivostok
Cover photo: Alexey Zhvalik
---
Read more:
"Archipenko and the Italian Avant Garde" — exhibition of Ukrainian sculptor in London
Education programmes and scholarships for Ukrainians
Array ( [related_params] => Array ( [query_params] => Array ( [post_type] => post [posts_per_page] => 5 [post__not_in] => Array ( [0] => 88453 ) [tax_query] => Array ( [0] => Array ( [taxonomy] => category [field] => id [terms] => Array ( [0] => 1179 ) ) ) ) [title] => Related Articles ) )
×
SUBSCRIBE
Receive our digest once a week with quality Russian events and articles
SUBSCRIBE
Receive our digest once a week with quality Russian events and articles